In this article:
The Client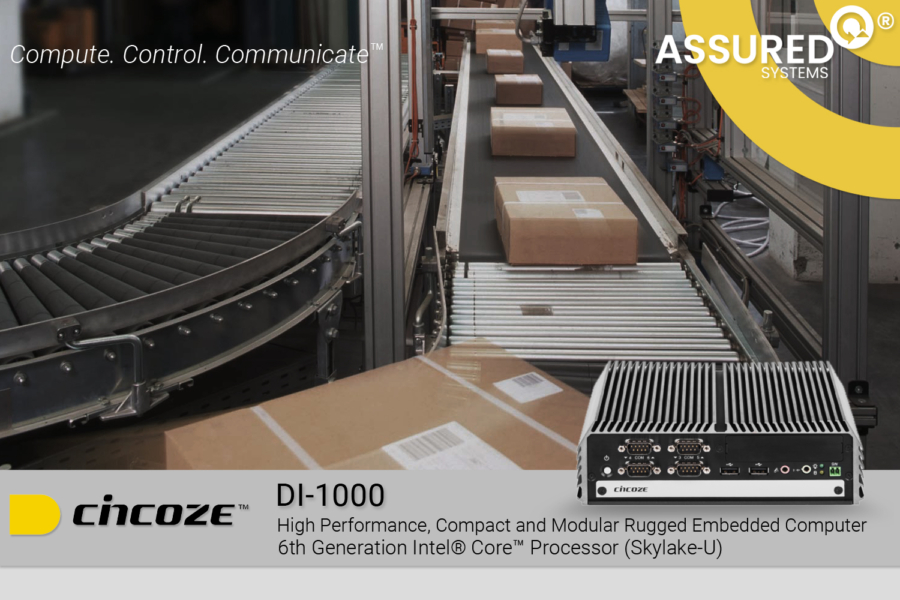 According to a report by Polaris Market Research Analysis, the global postal automation systems market reached $749 million in 2021. It is projected to grow at a CAGR of 6.56% from 2022 to 2030, reaching $1.309 billion. The surge in e-commerce and online shopping has fueled the demand for efficient package delivery services. Automation addresses this need by improving processing speed, accuracy, and reducing reliance on manual labour.
A Central European postal system has chosen the Cincoze DI-1000 embedded computer, known for high performance and power-saving features, to integrate into its Parcel Sorter. This integration aims to overcome the challenges of a high-vibration environment while utilising OCR (Optical Character Recognition) technology (Optical Character Recognition) for precise sorting based on postal codes, addresses, and barcodes.
The Demands of The Application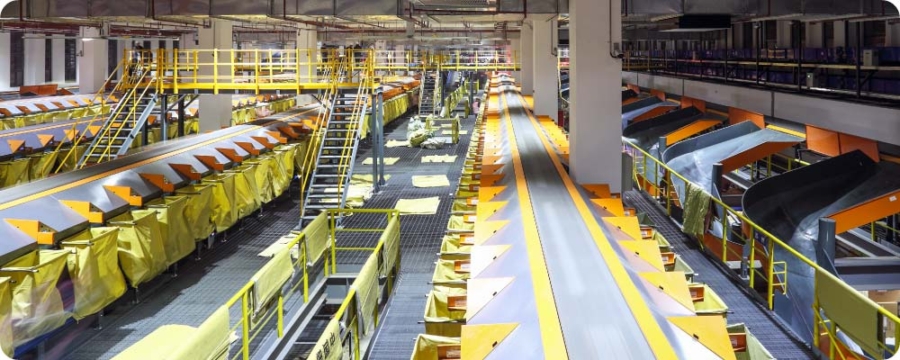 Reliable Performance in High-Vibration Environments:
Operating robustly in a high-vibration environment is crucial for the embedded computer integrated into the Parcel Sorter. Its reliable performance ensures smooth operation as packages are transported on the conveyor belt to their designated storage areas.
Quick and Accurate Character Recognition Capacity:
With the aid of OCR (Optical Character Recognition) technology, the computer excels in real-time optical character recognition of postal codes, addresses, and barcodes on packages. Its stable and excellent computing performance enables efficient processing of over 50,000 objects per hour, ensuring quick and accurate sorting.
Rich I/O for Integration with Other Devices:
The computer is equipped with ample I/O interfaces to facilitate seamless integration with sensors, lights, scanners, and other devices. Furthermore, it supports wireless transmission, enabling data upload to the database for comprehensive package delivery tracking.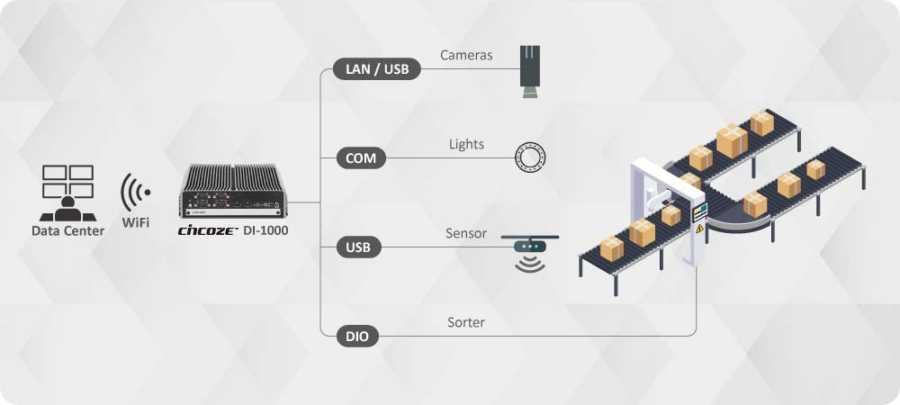 The Solution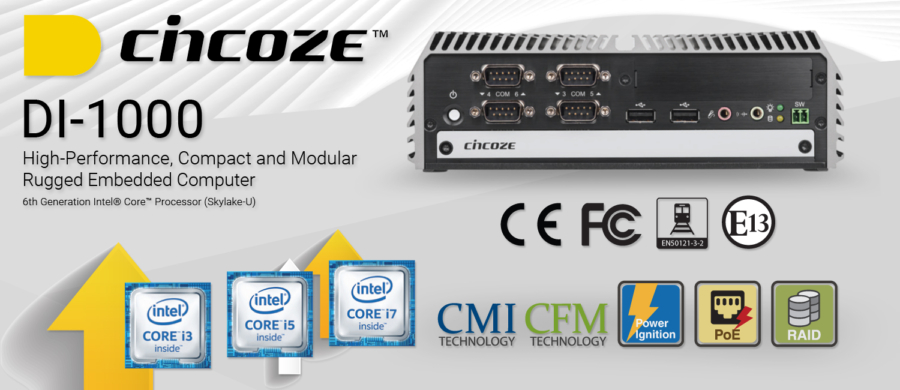 Robust Industrial Design for Reliable Performance
Cincoze's DI-1000's robust features, including a cable-less, jumper-less design, shock-vibration resistance (5/50 Grms), and a one-piece cover, ensure uninterrupted operation in challenging industrial environments, such as this parcel sorting facility. With a wide voltage range (9-48VDC), wide operating temperature (-40°C to 70°C), and ESD protection, this computer thrives in harsh conditions.
High Performance and Power Efficiency:
The DI-1000 embedded computer is equipped with Intel 6th generation Core i7/i5/i3 (BGA Type) processors. With a low 15W TDP, it delivers exceptional performance while conserving power. The DI-1000 is paired with 32GB DDR4 memory, enabling smooth graphic computing and high-speed image processing. Its two sets of 2.5″ SATA HDD/SSD trays with RAID 0/1 support offer ample storage space.
Versatile I/O and Expandability
The DI-1000 features rich I/O options, including 2x GbE LAN, 6x COM, 6x USB, and 8x Optical Isolated DIO. With DVI and DisplayPort outputs, it ensures excellent digital display quality. The two full-size mini PCIe slots allow for easy integration of wireless transmission modules. Through Cincoze's exclusive CMI/CFM/MEC modules, additional I/O or functionality like LAN, M12, COM, USB, and Power Ignition Sensing (IGN) can be added, catering to diverse application needs.
Compact Size and Flexible Mounting Options:
Measuring just 203mm (W) x 142mm (D) x 66.8mm (H), the DI-1000 is compact yet powerful. It offers flexible mounting options, including wall-mounting, side-mounting, DIN-rail, and VESA, making it suitable for installations in narrow spaces or mobile robots.
Advanced Version for Complex Applications
For advanced and complex applications, the DI-1100 advanced version was recommended. Equipped with 8th generation Intel® Core™ U-series i7/i5/i3 processors (TDP 15W), it offers rich I/O and expansion flexibility. It meets the US military equipment inspection standard (MIL-STD-810G), ensuring reliability in industrial automation, warehouse logistics, and edge computing applications.
External Layout
System Configurations of the DI-1000
Onboard 6th Generation Intel® Core™ Mobile Processor (BGA Type)
1x DDR4 SO-DIMM Socket, 2133MHz, Supports Up to 32 GB
Triple Independent Display (DVI-I, DisplayPort)
Compact Size 203 x 142 x 66.8 mm with Light Weight 1.65 kg
1x Hot-swappable 2.5" SATA HDD/SSD Bay and 1x Internal 2.5" SATA HDD/SSD Bay, Supports RAID 0/1
Rich I/O Including DVI, DP, 2x GbE LAN, 6x COM, 6x USB, 8x Optical Isolated DIO
Supports Cincoze CMI Technology for LAN, PoE & M12 Connector Expansion
Supports Cincoze CFM Technology for Power Ignition Sensing (IGN) Function Expansion
Cincoze MEC Module Kits for Various I/O Expansion
2x Full-size Mini-PCIe Slots for Wireless and I/O Expansion
Wide Operating Temperature (-40°C to 70°C)
EN50121-3-2 Certified for Railway Application
E-Mark (E13, No. 10R-0514273) Certified for In-vehicle Application
Technical Drawings