About Arbor Technology
ARBOR is a global provider of dedicated industrial IoT computing and mobility solutions. ARBOR offers comprehensive system integration, customer-centric design services, embedded systems, automation products and global logistics support.  Cooperating closely with us as partners to develop complete solutions for a wide array of applications across a diverse range of industries, their mission is to enable an intelligent planet by providing mobility and embedded computing products that make working and living smarter. With ARBOR, there is no limit to how smart your business can be.
ARBOR is a global company with headquarters in Taiwan and R&D and manufacturing sites in Taiwan and Shenzhen. ARBOR has an extensive worldwide sales network with offices in Taiwan, China, USA, UK, France, Italy, South Korea and Australia. These offices support our worldwide network of resellers, distributors and other partners. Their sales network, combined with ARBOR's state-of-the-art techniques and best practices in advanced embedded design, rigorous testing & measurement capability and market experience, makes ARBOR a reliable partner to support your business growth.
ARBOR Design & Manufacturing Services (ADMS) aims to help customers get the most out of their technology investments through customized design, manufacturing, quality assurance, logistics, and after-sales support. ARBOR leverage the industry's best practices, including early planning, prototype delivery and customer services, to provide customers systematic, customized and time-to-market product development. With their responsive workflow, experienced R&D technologies and integrated service, ARBOR delivers high-quality and speedy OEM/ODM services to maximize your business success.

With full ISO compliance, ARBOR is committed to delivering high-quality products that following international standards and well-defined production processes. As an experienced IPC manufacturer and solution provider, all of ARBOR's products are certified to specific regulations according to different market requirements. This enables them to provide the flexibility to satisfy the varying needs of global customers anywhere in the world.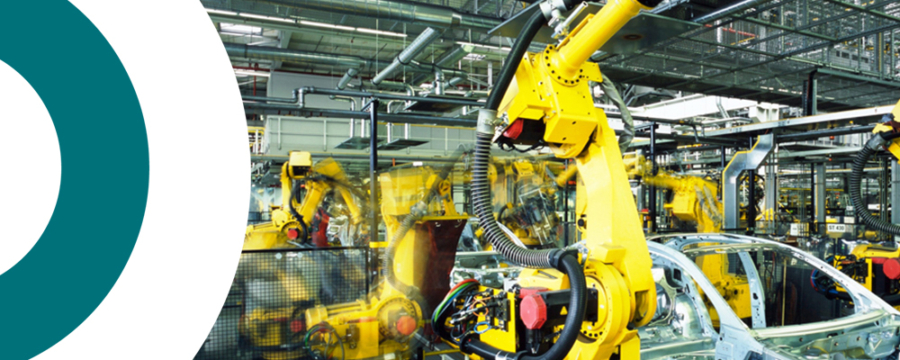 Automation Controllers
ARBOR's automation controllers consolidate high performance CPUs, wide range of operating temperatures, wide range input voltage, rich I/O options and highly expandable capabilities for use in industrial automation applications.
Real-time communication
X-ray inspection for food safety process from the computing platform itself to GPU and network interfaces, ARBOR's automation computers use selected components to ensure real-time communication between control systems at the factory floor.
Mobile phone inspection 
Featuring high speed USB ports and GbE PoE interfaces and robust expandable design. ARBOR's automation controllers meet the ever-increasing demands of automated optical inspection (AOI) applications
Predictive Maintenance
ARBOR's super-cap power systems are equipped with sensors for gathering power-related data from automation controllers. By recording and transmitting information to the cloud for data analysis, warning signs can be spotted, allowing for predictive maintenance.
HMI
ARBOR's HMIs (Human Machine Interface) are equipped with long lasting industrial displays featuring brilliant resolution and rugged design. The devices are engineered to meet the increasingly complex industrial process. HMI applications require mechanical robustness and resistance to water, dust, moisture, a wide range of temperatures, voltage and, in some environments, secure communication. ARBOR's HMI Series is comprehensive and meets even the most demanding requirements in process visualization. By using open and standardized interfaces, the HMI allows efficient integration into any automation application.
For example a textile factory could select ARBOR's ASLAN-W1022C to be HMI system in their factory.
ASLAN Series
Industrial-grade Widescreen Panel PCs for Monitoring and Controlling Automotive Production Lines
Nowadays enterprises must evolve continually to respond to the increasing challenges and complexity in production environments where manufacturing processes are automated and robotic to manage tasks more efficiently. Driven by the concepts of Industry 4.0 and Internet of Things, it is becoming vitally important for factories to transform legacy systems and production lines to realize the vision of the "Smart Factory". The smart factory allows direct data stream collection and communication between machinery and other facilities, in addition to real-time monitor and control operation flow to create a faster, error-free and collaborative manufacturing process.
The ARBOR ASLAN Widescreen Panel PC Series presents a comprehensive solution and perfect fit for the Smart Factory vision by supporting these processes and assisting in improving overall operational management efficiency and productivity.
Applications
Manufacturing Automation
Central Machine Unit Control
Industrial AIO Panel PC Solutions
Environmental Monitoring Systems
Reliable and Stable Industrial-Grade Performance
Larger Display with Multi Touch Screen
Ample Connectivity and Wireless Communication Capability
Rugged and Ergonomic Design
Scalable Expansion Potential
Swappable CFast/HDD/SSD Drawer for Easy Maintenance
ARBOR ASLAN Series industrial-grade HMI touch panels are specially designed for automotive manufacturing. Based on the Intel Bay Trail platform, ASLAN supplies superior performance and reliability for predictable 24/7/365 factory operations. ASLAN widescreen (16:9 aspect ratios) touch panels come in various sizes up to 21.5-inch diagonal.
Installed alongside production lines for data collection, the panels clearly shows comprehensive information related to production and machine operation in real time, saving operators time while reducing defect rates.
Three separate onboard Gigabit LAN ports allow ASLAN Panel PCs simultaneous RTU (Remote Terminal Unit) connections for PLCs and motion control, integration of additional industrial equipment, as well as support of company intranet to link servers via clouds and cloud-based applications. Any data anomalies will be transferred to the control centres immediately for analysis and notifying operators. ASLAN includes Mini PCIe connectivity for legacy hardware and systems support via expansion module or Fieldbus interface.
Factory automation HMI applications require robustness and resistance to dust, moisture and a variety of potential hazards such as bump and shock. The fanless ASLAN Series provides IP65 compliant front panels and 7H hardness anti-scratch displays for enhanced durability and reliability.
Improved manufacturing management performance
Increased reliability and production line productivity
Lowered production defect rate
Reduced machine maintenance
Reduced cost through flexible expansion capability
Faster response to market opportunities
Transportation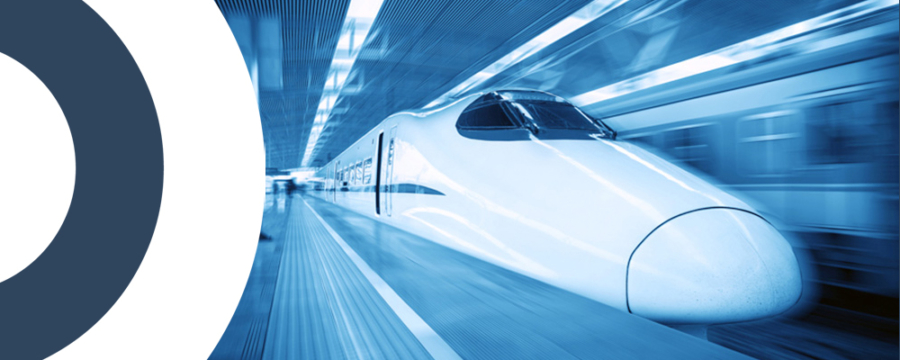 Railroad Solutions
PISC & NVR Solution – ARBOR's ARES-1970E-M12 can be used in rail carriage as a PIS control system. Its function includes communication between the cab and the emergency system in the carriage, arrival information, and control system. The system is designed to be flexible for deployment and is EN-50155 certified. The NVR variant is equipped with M12 and M8 connectivity for secure camera attachment, allowing stable and high quality monitoring.
ARBOR's railway computers are ideal for railway applications, including train and light rail. Railway computers can be integrated with digital surveillance, signage, and passenger infotainment systems to support a more comprehensive set of applications.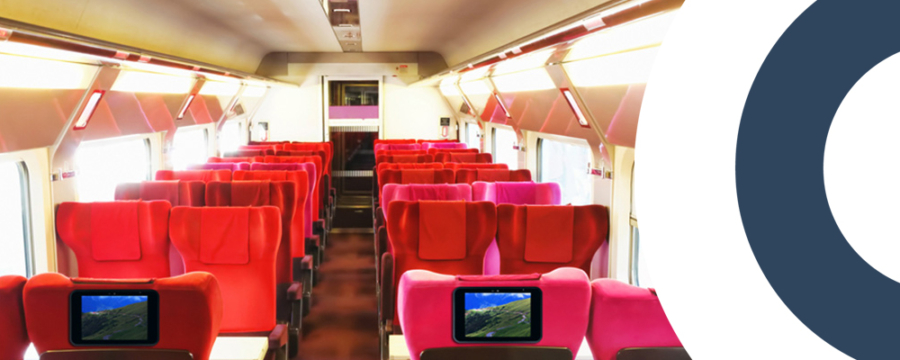 Internet of Vehicles
The Internet of Vehicles(IOV) is the inevitable technological convergence of mobile internet and the Internet of Things that enhance networked management of communication and safety within a vehicle fleet. The advancement of high-speed wireless connection makes data streaming faster, which improves passenger infotainment, enables digital signage capability, and betters surveillance quality.
Logistics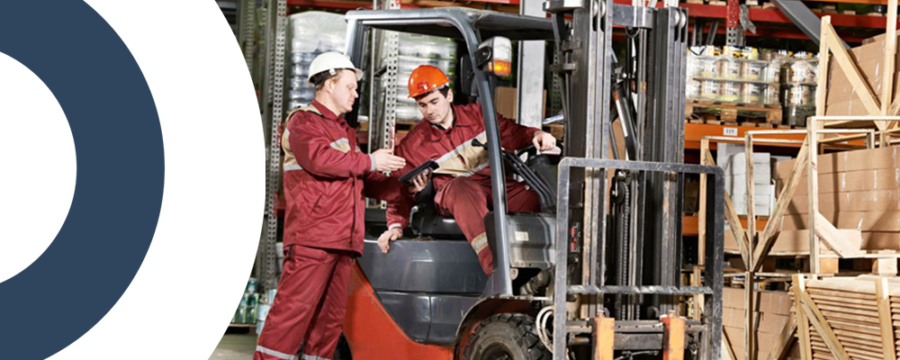 Warehouse Management
ARBOR's rugged computing combines all kinds of wireless communication technology to meet requirements in warehouse operations like picking, packing, shipping, and inventory management. Their G1017M Rugged Tablet PC can get picking and shipping instructions in real-time on forklift operators. The G1017M ensures timely delivery between workstations as well as instant inventory updates.
A Taiwanese retailer was seeking a solution to improve their warehouse operations with a forklift-mounted rigged tablet. Reliability and wireless connectivity throughout their large warehouse were the main criteria. ARBOR's products were selected due to their ruggedness, reliability and rich I/O ports for external equipment integration.
Not just the Forklifts, but any other vehicles with the rugged Tablet PC mounted are able to perform warehouse tasks without worrying about the issues of vibration and water damage.
Fleet Management
ARBORs transportation box PC has been installed on buses in the United States to enhance onboard safety and passenger experience. This bus Infotainment Solution can be rapidly deployed and customized to meet specific customer requirements. To raise user experience, we can provide one of their transportation box PCs, designed with fanless, wide operating temperature range and with M8/M12 connectors.
ARBOR's fleet management solution includes rugged mobile computing, which integrates with in-vehicle computers, and real-time vehicle monitoring enables true oversight of all vehicles.
In Belgium, ARBOR provides Rugged Android Handheld Devices for fleet management to track vehicles en route, in real-time, to manage routes, ensure and the trip is regulated and accounted for.
Our mobile rugged computers all come with a high-resolution LCD display, navigation module, multiple wireless connections, barcode scanner, long battery life, and waterproof/dustproof compliance as well as drop resistance.
Industrial Safety
Electrical Switchboard Safety
Frequently machinery became inefficient due to more reasons than the machine itself. The smart thermal camera can help pinpoint abnormal heat signatures to provide valuable information to find faulty areas and provide early warning monitoring for the operators for factory safety.
ARBOR's Longwave Thermal Camera solutions allow monitoring main live wire hiding away from the breaker and cables without the need for physical attachment or physical modifications.
ARBOR's Electrical Switchboard Safety Monitoring Solution is able to display the Thermal Imaging of copper plates and connectors in the electrical box. A HMI can read the temperature in the electrical box by Wi-Fi transmission without opening the switchboard door.
Retail
POS
Point-of-sale (POS) Terminals need to be reliable for long hours of operation. ARBOR's POS solutions are designed for extensive use. These products can be used for retail applications such as check-out, inventory management, shelf stocking, and price lookups, helping retailers take a more proactive and adaptive approach to enhance customers' experience and improve operation efficiency.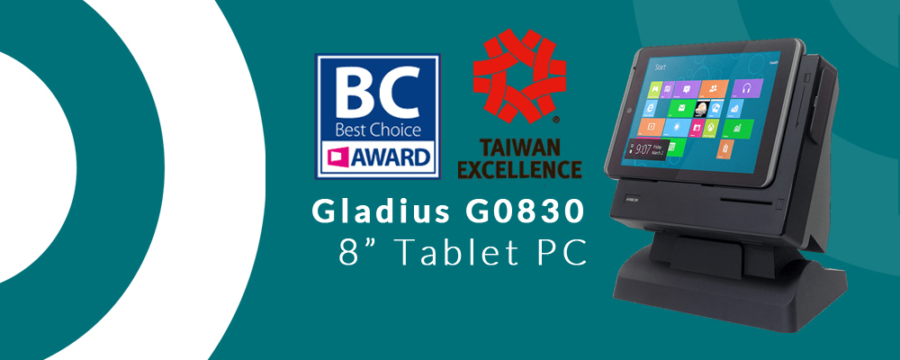 ePOS 3 in 1 GOT solution
ARBOR's G0830 is often used as an ePOS terminal, inventory checker and GOT (graphic ordering terminal) in retail stores. With its small footprint and dedicated cradle that supports an NFC reader, USB ports and HDMI output, the G0830 is suitable as a countertop POS terminal. If the G0830 is removed from the cradle, its ultra-lightweight immediately becomes an inventory checker with its built-in 1D/2D barcode scanner. With its mobility, the G0830 can operate as a GOT, allowing the user to remotely place orders.
Healthcare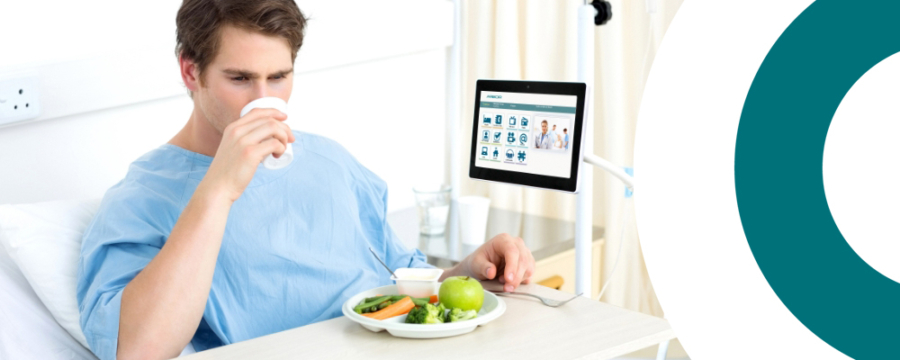 Bedside Infotainment
Enhance Patient Healthcare Experience
ARBOR offers bedside infotainment solutions to enhance patients' experience at healthcare facilities. The bedside infotainment provides entertainment, phone calls, case consulting with the doctor and easily accessible status displays.
Their bedside Infotainment system enables warm communication for both patients and doctors. ARBOR's patient infotainment terminals are available in 10″ and 18″ sizes for different bedside healthcare applications. With integrated features, such as a touch screen, anti-bacterial housing, ingress protection, multiple connections and mobility, the terminals can also be applied to home care service and offer medical staff secured access to electronic patient data for diagnoses.
Moreover, they are available with Android, Windows, or Linux operating systems for your application development.
As Patient Infotainment, ARBOUR medical products provide a convenient environment for both clinician and patient, and they can benefit from the services as follows:
Providing entertainment service for patient such as video displaying
Patient catering management and menu ordering
Supporting real-time communication through VOIP phone
Easy to implement at bedside as POC (Point of Care) workstation
Quick data retrieving though RFID, Barcode and Smart Card reader
Case consulting with doctor
Clinician ID check for data accessing by MSR Patient vital signs self-check
Patient vital signs self-check
ARBOR's multi-function expert medical station series features high computing performance, outstanding video processing capability, patient care, vital sign monitoring, and telemedicine within the healthcare industry, nursing care, clinical diagnosis and PACS (Picture Archiving and Communication Systems). With ready access to patient records, results, and medication dispensation, healthcare professionals can make informed decisions, avoid unnecessary delays and provide a more comfortable inpatient experience.
Their M1923 and M2150 feature an Intel i5/i7 processor to enhance imaging capabilities for high-end medical applications. Dual-core processors also enable more data streams with parallel computing for optimal performance.
Remote Patient Monitoring
ARBOR's Remote Patient Monitoring (RPM) solutions can provide high accuracy results. We provide a wide range of medical computing solutions to offer efficient communication, patient care, vital sign monitoring and telemedicine in the health care industry.
ARBOR's bedside infotainment system is also often used so that the medical personnel can observe the patient's health condition and the doctor can consult and monitor via our RPM solutions.
This beside infotainment system can also integrates with a bed pager and monitor screen in the nursery station so that the medical personnel can observe patients' conditions. If the patient's condition changes suddenly, the patient can also use the system to consult with doctors.
With ARBOR's smart blood pressure monitor solution, all information about blood pressure, heart rate, and body temperature will be recorded on a regular basis. Those records will be sent to the cloud for monitoring and analysis by medical personnel. The smart wristband will continue to monitor users' health conditions, and if the users' recordings show unusual, the medical personnel will take precautions immediately.