About Antaira
Assured Systems are a Global Distributor for Antaira (USA) and our partnership with Antaira has been built upon their premium range of industrial networking and communication systems.
They are ISO9001 certified and feature prominently in sectors such as automation, transportation, security, oil & gas and medical grade, we of course work within all of those listed industries and have, as a key distributor, established ourselves as the place to buy Antaira's systems.
Launched in 2005 Antaira's products range feature ethernet infrastructures, extended temperature tolerance and rugged enclosure design from Ethernet switches, industrial wireless devices, Ethernet media converters to serial communication devices.
All of Antaira's products come with a 5 year warranty to reinforce the experience, knowledge and quality manufacturing that goes into each and every device.

Industrial Ethernet IP67
We have a number of products from Antaira awaiting omission on to our site including Antaira's comprehensive range of industrial ethernet switches, they vary from standard 10/100Mbps up to full IP67 rating accompanied by EN50155 compliance.
Antaira's IP67 switches also operate with a wide operating temperature between -40°C and +70°C.
Serial Communication
As an Antaira partner we have established ourselves as the place to buy your Antaira products with a global network of leading support to ensure you are supported throughout your installation. Antaira's serial connectivity products are packed with features for versatile communication options as well as differing mounting and connection solutions. Serial to Ethernet is Antaira's full range of serial to ethernet device servers that transmit RS232, RS422 or RS485 data across an IP network.
Antaira's Serial to Wireless products easily enable an RS232 or RS422/485 device to communicate wirelessly to the network. Antaira also produce serial to media converters, industrial USB's and multiport serial cards to provide premium comprehensive solutions to keep you and your network connected.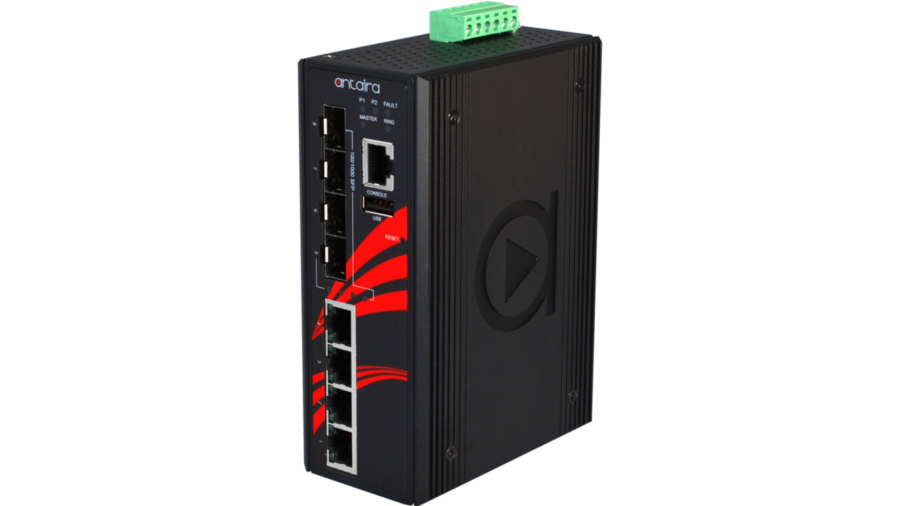 Fieldbus/ Modbus Gateway
Antaira's industrial fieldbus and modbus gateways allow for communication language alterations, most often used to convert older communication language to a newer, broadly accepted one, for example converting legacy MODBUS RTU/ASCII to MODBUS TCP.
Antaira's products are second to none and when it comes to buying Antaira's products, we are a leading distributor and prevalent partner.