About Eizo
EIZO have, for nearly 40 years, produced a globally recognized premium brand of LCD monitors with a formidable reputation. Assured Systems is therefore delighted to announce a newly formed partnership with EIZO as they continue to evolve their position as a global force in the industrial, medical, gaming and surveillance LCD monitor sectors with comprehensive ranges including the hugely popular RadiForce (Medical), Air Traffic Control & DuraVision (Industrial) products.
In recent times EIZO has continued its expansion as it announced completion of its new $25 million factory facility at its headquarters in Hakusan, Japan- their fourth facility in Japan which is expected to facilitate an additional 30% production capacity with operations getting into full-swing in June 2016. June also saw the acquisition of Panasonic Healthcare's Endoscopy Monitor business to further enhance its world-leading performance, reliability and development of its bespoke monitor solutions.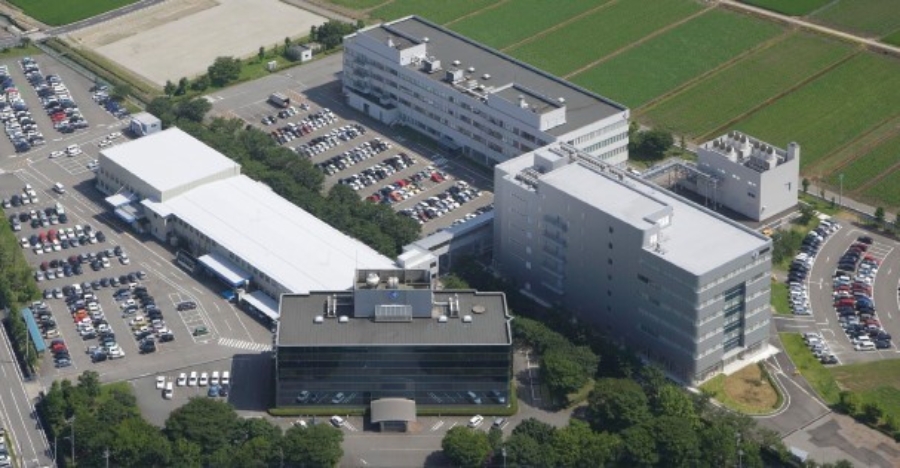 EIZO's monitors are inherently unique, they are packed full of EIZO's exclusive and equally impressive collection of technological advancements and so provide you with uncompromised functionality designed to vastly improve workflow in a variety of fields. The Japanese manufacturer is a part of the United Nations Global Compact initiative to achieve sustainable growth in a pledge to protect 10 basic principles concerning Corporate Social Responsibility (CSR) in areas such as human rights, labour, environmental factors and anti-corruption.
EIZO's ability to produce outstanding displays goes all the way back to the beginning producing black and white televisions as an OEM manufacturer- they have been a participant in the global revolution of PC's and it is this invaluable experience that translates into the industry leading displays that are now a part of the ever-expanding Assured Systems portfolio.
Due to the quality and performance of these displays the specifications are rather extensive and so too is the sheer volume of brand new monitors we now have available- so for more information and full specifications please follow the appropriate links!
DuraVision: Marine
There are a number of high-spec Maritime displays including the stunning 46" DuraVision DV4624 certified to IEC 60945 international standard for maritime navigation and radio equipment covering temperature, humidity and vibration. RGB colour settings are calibrated in-house and to meet the highly specialized requirements of ECDIS systems with further certifications in the form of IEC61174, IEC 62288 and IEC62388 for ECDIS and RADAR applications. There is even the option to display a smaller secondary screen upon utilizing the Picture-in-Picture (PiP) function to effectively display a variety of nautical information.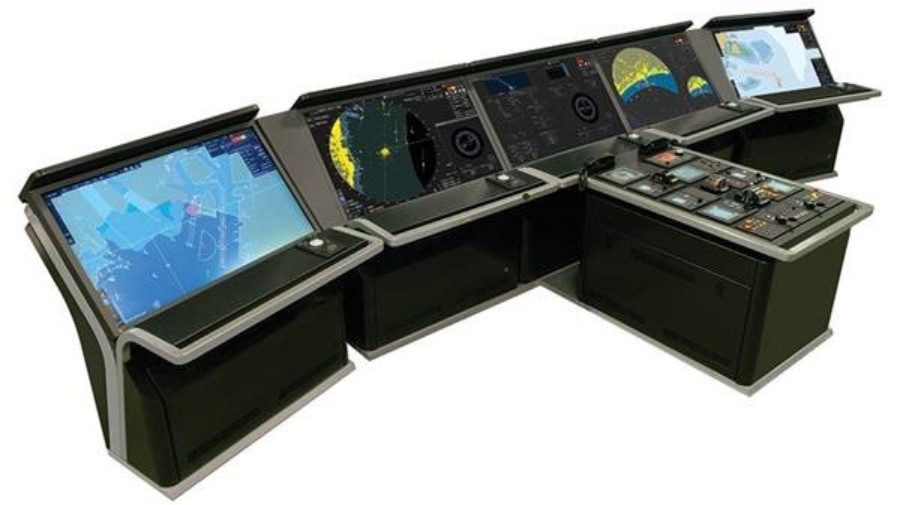 The 26″ FDU2603WT panel/VESA mount touchscreen Marine monitorwith identical certifications such as the IEC 61174, IEC62288 and IEC62388 international standards, whilst also having gained individual approval from classification societies around the world- further highlighting the quality, reliability and superior functionality that can be expected from these displays.
DuraVision: Security
Each display has unique features for its industry and the Security and Surveillance displays are feature rich due to the imperative visibility requirements for this sector. Visual optimization is the focus with defog, low-light correction, outline enhancer and a 2 year warranty covering 24-hour usage. Multiple inputs can be supported across the range to support various viewing options whilst NTSC/PAL and SECAM support is also available on monitors such as the 23″ DV2324 which is particularly ideal for screening images in scenarios such as freight, baggage and cargo, where precise analysis is imperative.
The 23″ FDF2304W-IP is fantastic display which can offer great savings. It can connect and display up to 16 IP cameras on its 23″ Full HD display allowing you to either reduce the number of displays required or in new installations use a single display. This high performance monitor can do the aforementioned without a PC, yet at the same time has numerous visibility enhancing features such as flicker-free imaging and a reflective panel that dissipates light for improved viewing.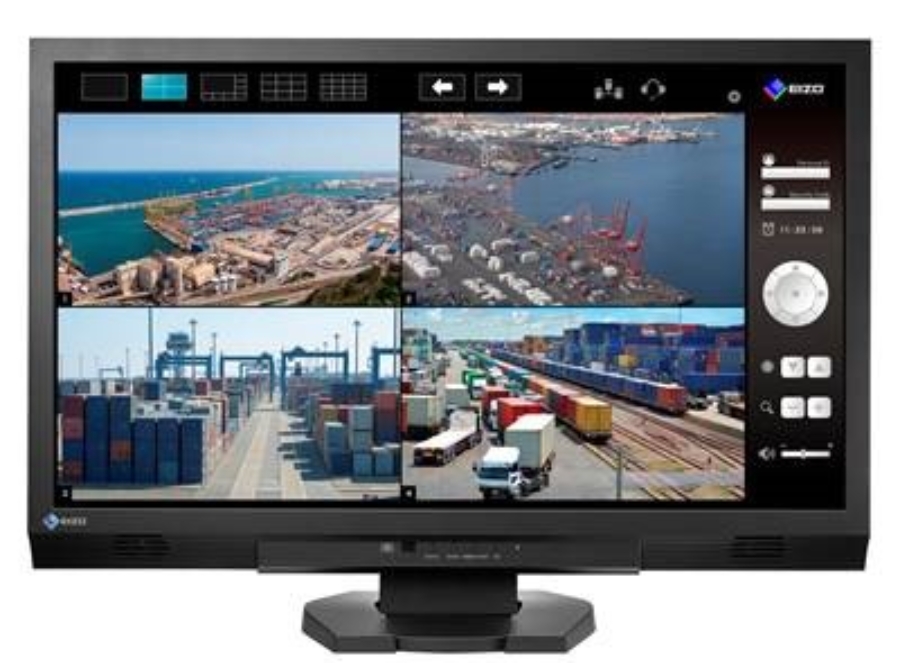 Alternatively the 23″ FDF2305Wis a feature rich security display with dual HDMI inputs as well as DVI-D 24 pin and VGA ports for digital and analog support. Featuring EIZO's own super resolution technology to eliminate blur noise and even darkness to assist you in analysing images with maximal precision. The DuraVision range as a whole is extremely comprehensive for any surveillanceeventuality and the wealth of features available inevitably produce long term savings. Airports, Factories, Amusement Parks, Government Buildings, Marine Ports, Ships, Medical Facilities, Railways and Retail are just a few of the potential usages and highlight the spectrum of applications that EIZO's monitors are designed to cater for and ultimately improve.
DuraVision: Industrial
The 19″ FDS1921T is an industrial touchscreen monitor for use within factories, kiosks and public access areas its intuitive multi-touch interface lets you tap, spin and drag as you would with personal handheld devices- supported by Windows 7, 8 or 8.1 drivers. It also has a fully flat design to minimize its footprint and maximize your space.
The Eizo industrial monitors are extremely efficient and with the inclusion of Smart Insight on monitors such as the FDF2306W to brighten darker areas on the screen to increase visibility for the user automatically.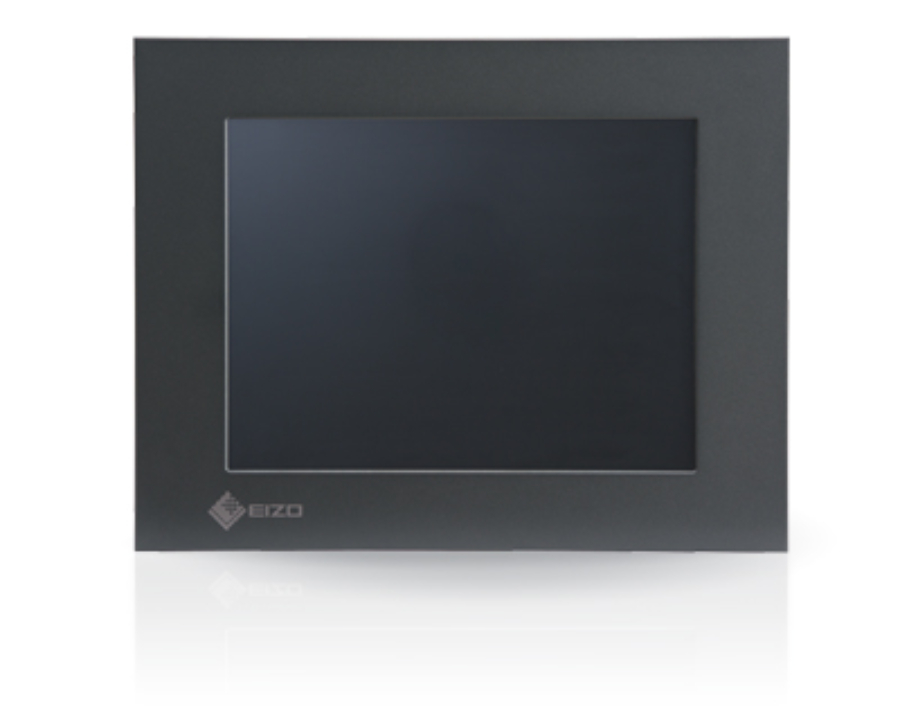 High brightness and versatile mounting options are a pretty standard feature of the DuraVision range and so the industrial displays can be found as chassis, panel and desktop touchscreen sections of the site.
The 15″ FDX1501-A features the above with a slim bezel and enjoys the benefits of EIZO's specialist design capabilities with ergonomic visual performance to ease strain and simplify integration.
RadiForce: Medical
The RadiForce range caters for an eclectic array of hospital imaging requirements utilising their ingrained knowledge and ability to produce medical grade displays featuring precise calibration for compliant with DICOM Part 14 and in some cases FDA510(k)- for example the 21″ GX540- emphasizes the in-house capabilities and level of execution that is reflected across all of EIZO's products.
RadiForce: Key Features
Multi-modality monitors to streamline workflow w/CAL Switch Function
Eliminate multi-monitor setups
2 to 5MP displays for precise clinical review and diagnosis
View 10-bit Grayscale, Full-colour or Monochrome images seamlessly on a single monitor
5-year Warranty
CR, DR, CT, MRI, CT, Ultrasound, Screening and more
High Contrast Ratio to definitively render images
Hybrid Gamma Function for clerical distinguishing between colour and monochrome images on a single display
streamlining user workflow
Intelligent integrated sensor, measures user presence & optimal brightness
Digital Uniformity Equalizer evens Fluctuations and Stabilises Images
RadiCS LE quality control- in-built software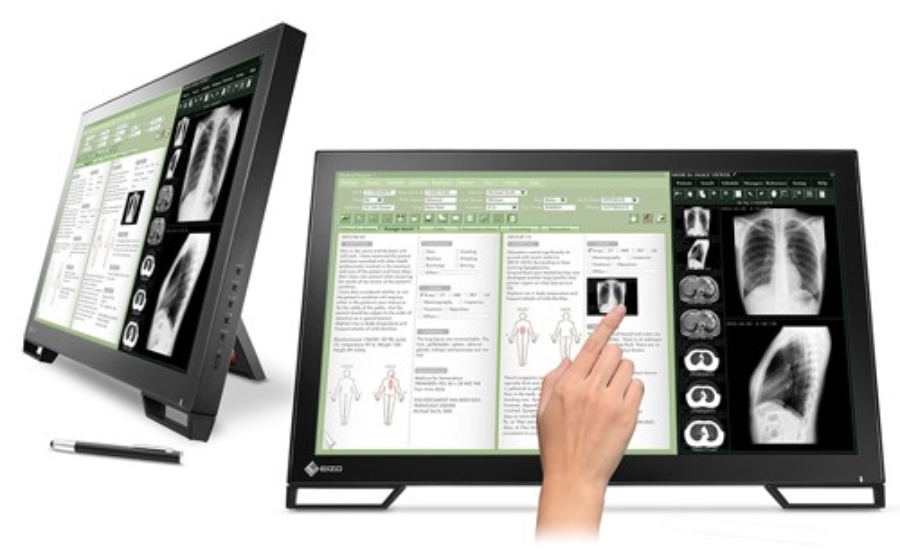 Monitors in this range include the GX540, GX340 and GX240 of which are specifically aimed at breast screening images and review.
Within this new range there is a vast variation of products spanning numerous industries, the monitors all come with warranties ranging from 2 to 5 years and while the specifications speak for themselves we have a huge variety of products to match your most meticulous needs. To help you on your way use the following links- DuraVision Maritime- DuraVision Security- RadiForce Medical or alternatively give our superb sales team a call on +44 1785 879050 (EMEA) or +1 864 421 6991 (USA).