On the 5th February 2021, chip manufacturer NVIDIA added the TX2 NX to the Jetson product family. The new module combines the performance of the TX2 with the compact form factor of the Nano. As a member of the NVIDIA Partner Network, Syslogic is launching robust embedded systems based on the new Jetson module in the coming weeks.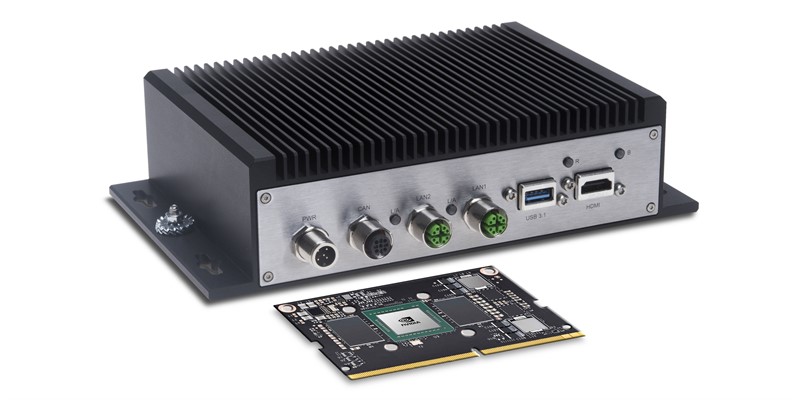 NVIDIA Jetson modules make an important contribution to the global AI (artificial intelligence) boom. On the one hand, they offer ideal conditions for parallel low-latency data processing with their GPU-based technology. On the other hand, NVIDIA provides a complete developer environment, which enormously facilitates the development of new applications.
The Jetson TX2 NX packs a punch. It combines the performance of the previous Jetson TX2 with the form factor of the compact Jetson Nano. The new AI module measures just 70 by 45 millimeters and offers AI performance of 1.3 TFLOPs. That's 2.3x the performance of the Jetson Nano. This makes the Jetson TX2 NX suitable for AI applications such as inferencing or machine vision.
Technical specifications NVIDIA Jetson TX2 NX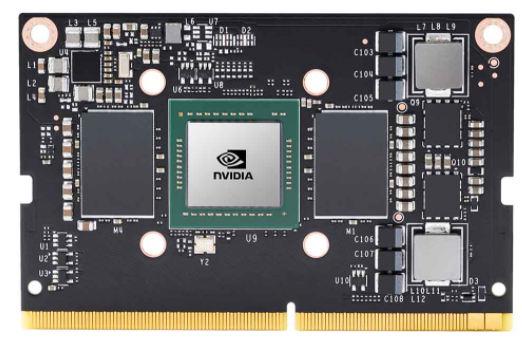 AI Performance: 1.33 TFLOPs
GPU: NVIDIA Pascal Architecture with 256 CUDA cores
CPU: Dual-core NVIDIA Denver 2 64-bit and quad-core ARM A57 Complex
Memory: 4GB 128-bit LPDDR4, 1600 MHz- 51.2 GBs
Storage: 16GB eMMC 5.1 Flash Storage
OS: L4T – Linux for Tegra
''The Jetson TX2 NX module offers state-of-the-art chip technology and is being positioned as a new entry-level platform, offering performance data previously only offered by high-priced platforms'' – Andy Whitehouse, Assured Systems.
As a member of the NVIDIA Partner Network, Syslogic are launching the first embedded systems based on the new Jetson module.
The first of Syslogic's product line to be launched based on the new module is the IPC/RS-A2N.A fanless AI Rugged Box PC that meets the IP65 protection class and is especially suitable for use in vehicles. The robust and uncompressing industrial design allows the implementation in the most demanding mobile AI applications and guarantees long term availability.