In this article:
What is E-Ink Technology?
E Ink Technology ultimately focuses on allowing customers high performance solutions whilst meeting their ultra low power consumption needs. Highly suitable for industries such as in the healthcare, retail, and outdoor signage sectors.
What are the features of E Ink Technology?
High Performance – E Ink technology is powered by Intel x86 platform (INTEL Celeron Apollo Lake N3350 2.4GHz CPU) offering high performance (the performance on x86 platform is better than nowadays EPD products).
Low Power Consumption – One of the main features of this technology is its low power consumption, EPD technology is extremely energy efficient with high sustainability as information always stays on the screen even when the power input has been removed.
Comfortable display experience – With an ultra-wide viewing angle, the sunlight readable paper-like display is eye friendly without Blu-ray.
Windows/Android support – E Ink Technology comes with Windows 10 IoT and x86 Android 8.1, API/ Sample code/test tool complete support.
Multi-Appearance design – The E Ink solutions contain a true flat front panel with an optional open frame or optional front bezel. The slim and lightweight structure makes them easy to install and implement.
Flexible Function – Finally, the E Ink solutions integrate an optional P-CAP touch and front light module alongside LAN/Wi-Fi/LTE for flexible function.
How do E Ink Solutions compare to using LCD displays or paper?
Compared to LCD displays, E Ink solutions tend to offer a paper-like reading experience where no backlight is needed which is perfect for sunlight readable applications. Additionally, compared to LCD, the E Ink solutions use ultra-low power consumption with information always on the screen even after removing the power source, whilst also being a lot easier to install and implement.
To also compare these solutions to the use of paper, E Ink technology allows you to digitize traditional content with automatic updates, whilst managing and scheduling through a backend service which is all time efficient – ultimately allowing saving on labor costs alongside purchasing costs due to the reusability of the solutions. These solutions also support multiple modes by refreshing the screen.
What are the benefits of E-Inks Digital Paper Display Solutions?
Eco-Friendly
No Light pollution
Adopt E-Ink Technology
Digital workflow with mobility
Green products, energy saving
Easy and low-cost installation
Low requirement for data bandwidth
As a gateway to communicate with HIS
Displays inpatients information or status in real-time
Low power consumption – can be powered by batteries/PoE
Connect to HER/EMR to show HIPAA compliant, "always-on" information
Application Examples
The E Ink technology can be beneficial for industries such as in the Healthcare sector where these solutions could be used to help connect patients and hospitals by providing patients with accurate and real-time information, including treatment reminders, pain management, meals and allergy alert and medical team contacts, providing greater peace of mind. The patients can also use it to send feedback and complete surveys. The hospital will benefit from increased nurse productivity, reduced errors and operation costs ultimately achieving higher patient satisfaction.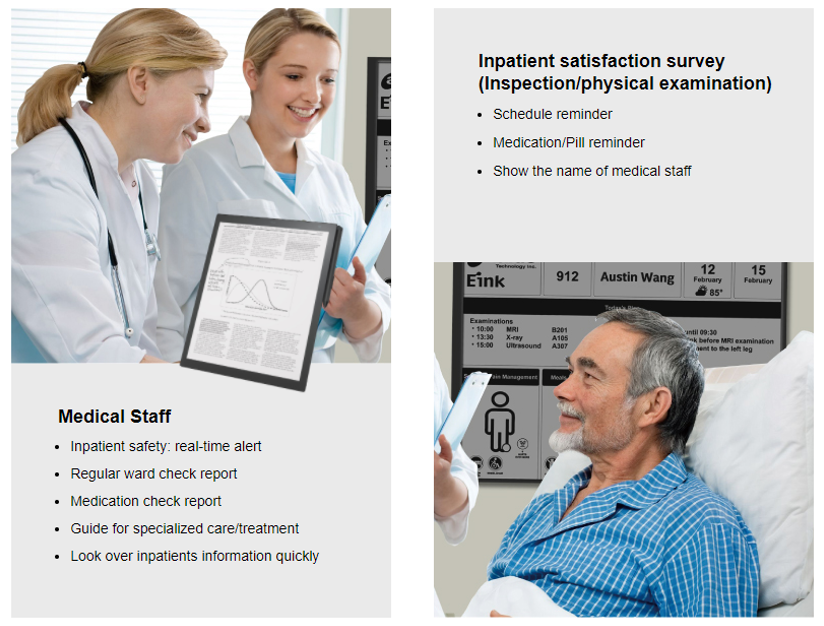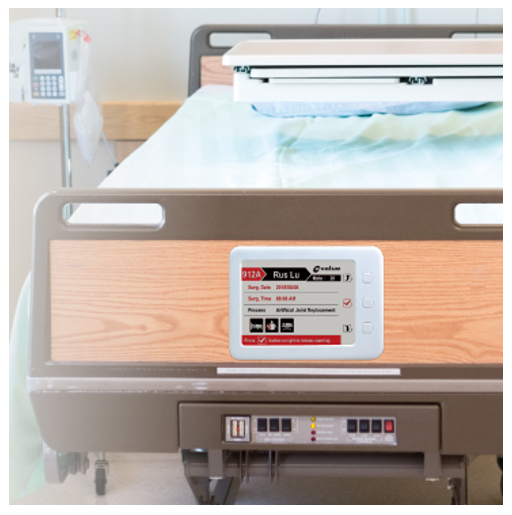 The EBC-05M1 from Avalue is a 5.65" E Ink bedside card which utilizes the backend system to communicate health information and update patients' hospitalization/ rehabilitative care information in real time.
This electronic transmission of information not only reduces the need to change cards manually, but also increases healthcare personnel's work efficiency, and decreases labeling/ writing error and hospital costs.
Another application scenario is that E Ink solutions could be used in the retail sector to show the contents such as the menu, price etc.. on the screen whilst keeping it updated through Wi-Fi/LAN/LTE. Together with the three different types – true flat, open frame or front bezel, the solutions can perfectly match the retail stores decoration easily.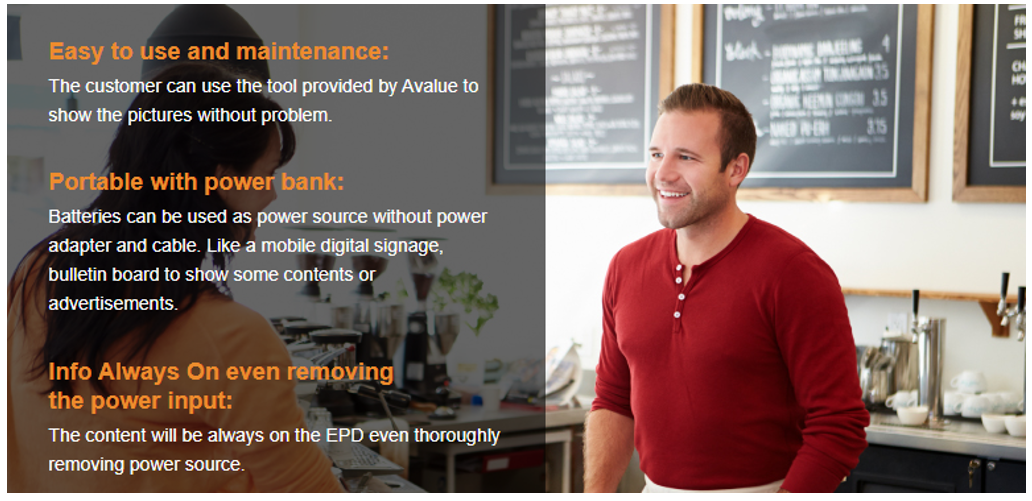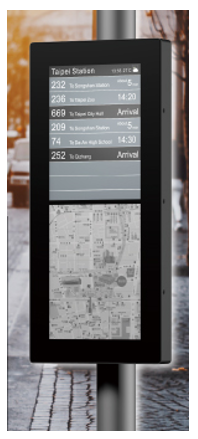 Finally, for the outdoor digital signage sector it is essential for solutions to be sunlight readable which E Ink solutions are perfect for due to their paper-like aesthetic.
The Wi-Fi/LTE module support offers optional wireless connection function which can be used in outdoor areas to connect to server for updating information.
Additionally, these products are eco-friendly and power saving allowing easy installation due to the extremely low power consumption and its eco-friendly power source option such as battery or solar-cell.