21.5" Widescreen Desktop LCD Touch Monitor (1920x1080)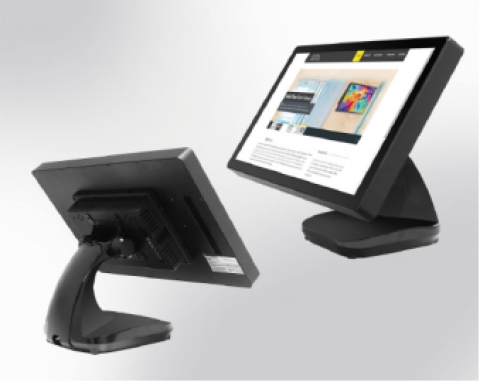 Winsonic Official Distributor

Model No:
L215A5-WH25L0-RT
Highlights:
Brand: Winsonic
21.5 inch LCD screen
250 NITS brightness
Resistive touch technology
1920 x 1080 resolution
Other touch types available
The 21.5" L215A5-WH25L0-RT is a durable modularized desktop touchscreen display designed for maximal usability. Its widescreen display is Full HD and capable of a concise 1000:1 contrast ratio whilst a black anti-glare coating minimizes reflection and strain. This user-centred display offers flexible configurations whilst its hardened enclosure ensures elementary maintenance. The monitor is low-consupmtion unit which can be further exploited with the optional auto-brightness sensor for 24-hour use. The touch screen is available in resistive, capcitive, SAW or infrared and can be controlled with a gloved hand, bare hand or a stylus for optimal functionality and flexibility in your working environment.
Viewable Image Size: 21.5"
Resolution: 1920x1080
Contrast: 1000:1
Brightness: 250cd/m²
Viewing Angle: H 170° (-85° to +85°), V 160° (-80° to+80°)
Bezel: Flush, Black
Backlight: LED Backlight
Inputs: 1x VGA (optional AV, SV, AV-Looping), 1x DVI, 1x Audio Jack, 1x DC Power
Touchscreen: Resisitive, Optional
Power: 12VDC
Compute. Control. Communicate.
Call our experts today for friendly advice on
+44 (0) 1785 879 050