3.5" PXA320 800MHz IP65 Hand-held Computer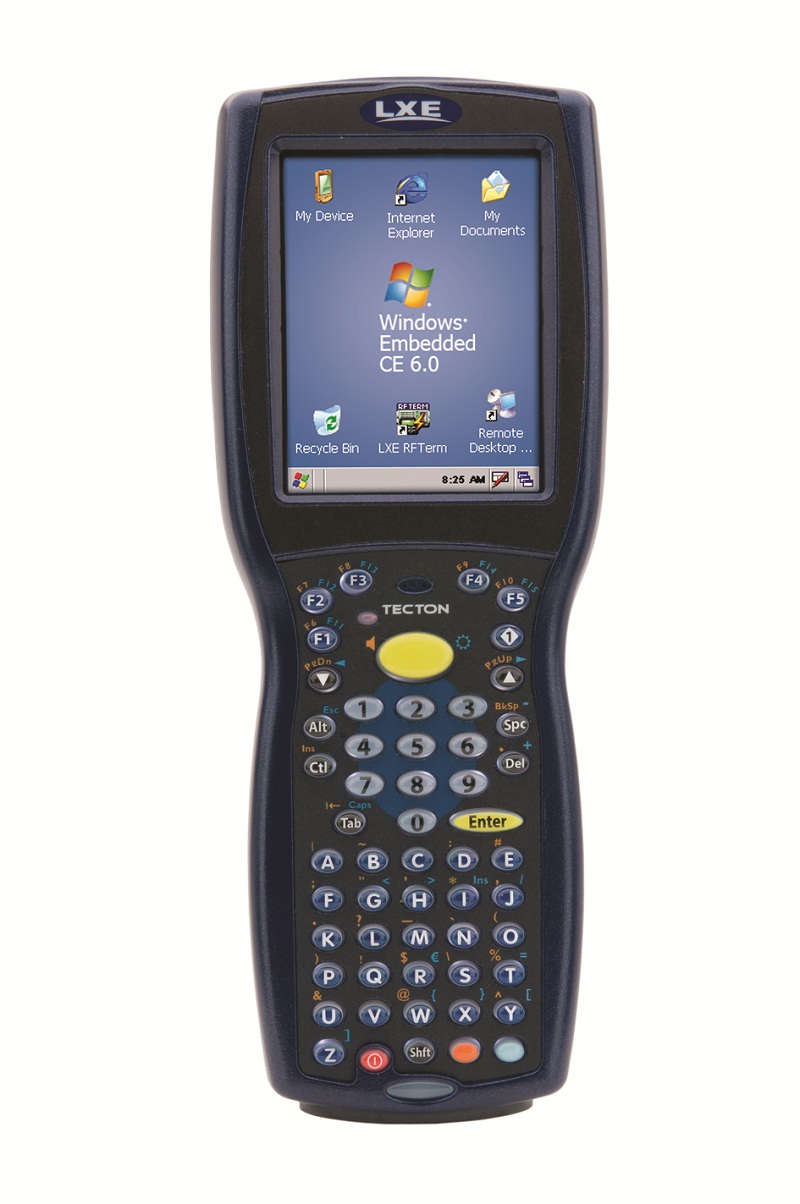 Apple Official Distributor
Size:
223mm (H) x 86mm (W) x 50mm (D)
Light enough for scan-intensive picking, yet able to take a beating with a rugged IP-65 rating. And now, turbocharged with a PXA320 806 MHz processor, running available Windows Mobile 6.5 or CE 6.0. LXE's Tecton hand-held mobile computer, the successor to our MX7, moves your supply chain with the leading edge of warehouse computing technology. The Tecton's enhanced performance comes without sacrificing any of the field-proven ruggedness you trust. Keypads protect against airborne and spilled chemical agents and are epoxy-topped to fight wear. Electrical components are soldered and glued to printed circuit boards to better withstand drops and shocks. The options for deploying the Tecton are practically limitless, with LXE's proprietary ToughTalk technology for voice-driven applications, available vehicle mounts, and a host of other accessories, all backward compatible for existing installations.
Operating System: Windows Mobile 6.5 or Windows CE 6.0
Computing Platform: Intel PXA320 800MHz CPU
Display: 3.5" 1/4 VGA LCD (240x320)
Brightness: 280 NITS Display with LED Backlighting
Memory: 256MB SDRAM
Storage: 256MB Flash Storage, 1GB or 4GB SD Card
Keyboard: 55 or 32 Backlit Key
Pointing Device: Resistive Touch Screen with Tethered Stylus
Data Capture: Laser Barcode Scanner
Serial Ports: 1 x RS-232
Audio: Mic-in, Line-out (Integrated Microphone & Speaker)
USB: 1 x Client
Wireless: 802.11 a/b/g, Bluetooth
Power: AC adapter
Battery: 10.8V, 2100mAh Li-Ion Battery Pack
Ingress Protection: IP65
Vibration: MIL-STD-810F
Compliance: CE, FCC Class B, UL
Case: High Impact Polycarbonate/ABS Plastic
Operating Temperature: -10 to 50 Degrees Centigrade
Compute. Control. Communicate.
Call our experts today for friendly advice on
+44 (0) 1785 879 050