32" 4K Widescreen Panel Mount LCD Monitor (3840 x 2160)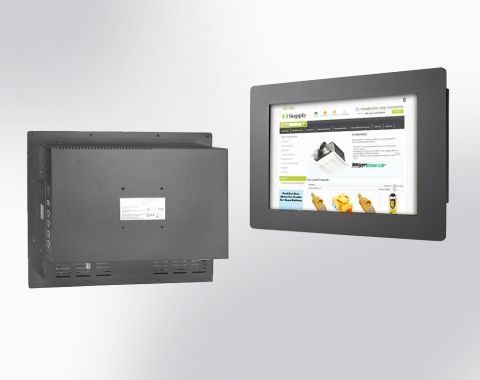 Winsonic Official Distributor

Size:
870mm (W) x 550mm (H) x 92mm (D)
The PM3205-QF30L0 is a 32" widescreen panel mount industrial LCD monitor capable of 4K UHD 3840x2160 resolution.
If offers long term stable supply with a solid design that allows simple integration into a variety of OEM type applications. By incorporating the latest LED backlight technology, it helps to increase the projected lifetime of the screen without compromising the quality or consistency of the image. The product is also available with optional touchscreen and a variety of video inputs.
Viewable Image Size: 32"
Resolution: 3840x2160
Ratio: 16:9
Brightness: 300cd/m
Contrast: 3000:1
Viewing Angle: H (-89 +89), V (-89 +89)
Backlight: LED
Inputs: 1 x VGA , 5 x HDMI, 1 x DP , 1 x PC Audio (Stereo Headphone Jack) , 1 x DC Power Plug
Touchscreen: Optional
Power: AC Auto-Sensing 90-260V through IEC cable, (DC Optional)
Compute. Control. Communicate.
Call our experts today for friendly advice on
+44 (0) 1785 879 050