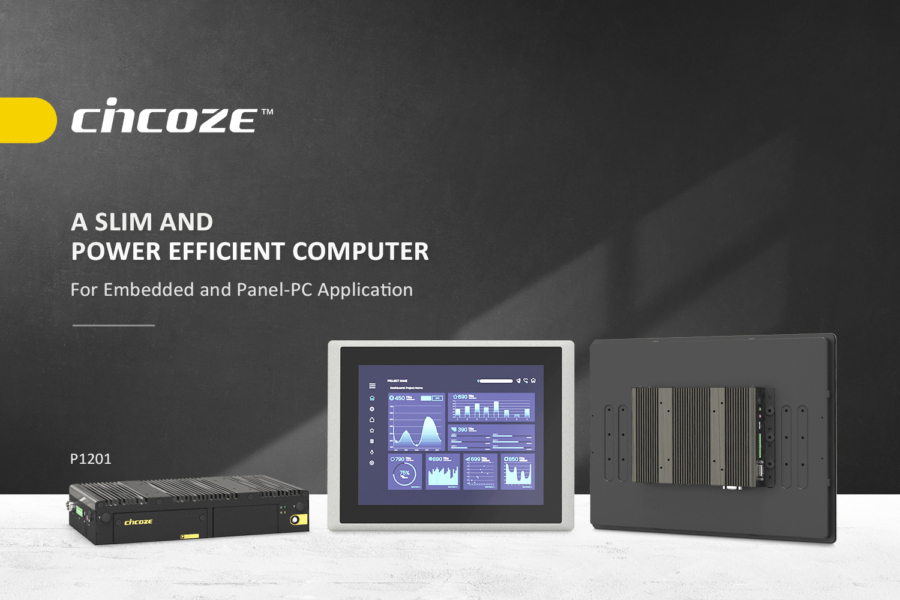 Discover the new Cincoze P1201 ultra-thin, fanless embedded computer for IoT edge computing.
Cincoze introduces the P1201 Slim and Power Efficient Computer for IoT edge computing powered by an Intel Elkhart Lake Atom processor.
The P1021 provides flexible expansion, alongside a rich assortment of native I/O ports, Mini PCIe and M.2 Key E Type 2230 slots, and an exclusive CFM slot to add functions such as PoE or IGN. Measuring only 41.5 mm, the P1201 is ideal for installation in narrow space-limited applications.
One Computer / Two Purpose
"One computer / Two purposes" is the P1201's unique feature, satisfying diverse display computing needs. The patented Convertible Display System (CDS) enables the addition of one of a selection of display modules to convert the P1201 from an embedded computer to: an industrial panel PC, sunlight-readable panel PC, or open-frame panel PC.
The P1201 is perfect as a standalone computer or Panel PC.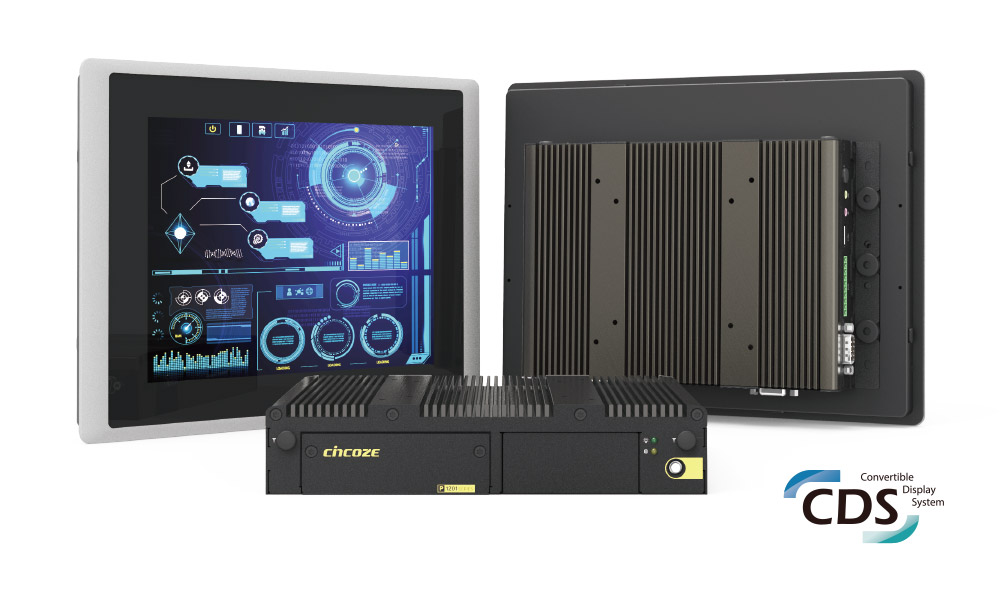 Ultra-thin Chassis and Easy Installation
The P1201's ultra-thin design enables smart factories to assemble and process data, such as equipment machines, AGV's, and even more, in space-limited applications. The compact design is only 204.5 × 149 × 41.5 (mm).
Next-gen Performance
The P1201 is powered by an Intel Atom x6425E (Elkhart Lake) 4-core processor, possessing 1.7 times the single-thread performance, 1.5 times the multi-thread performance, and double the graphics performance of the previous generation Apollo Lake processor.
The P1201 supports up to 32 GB of 3200 MHz DDR4 is supported.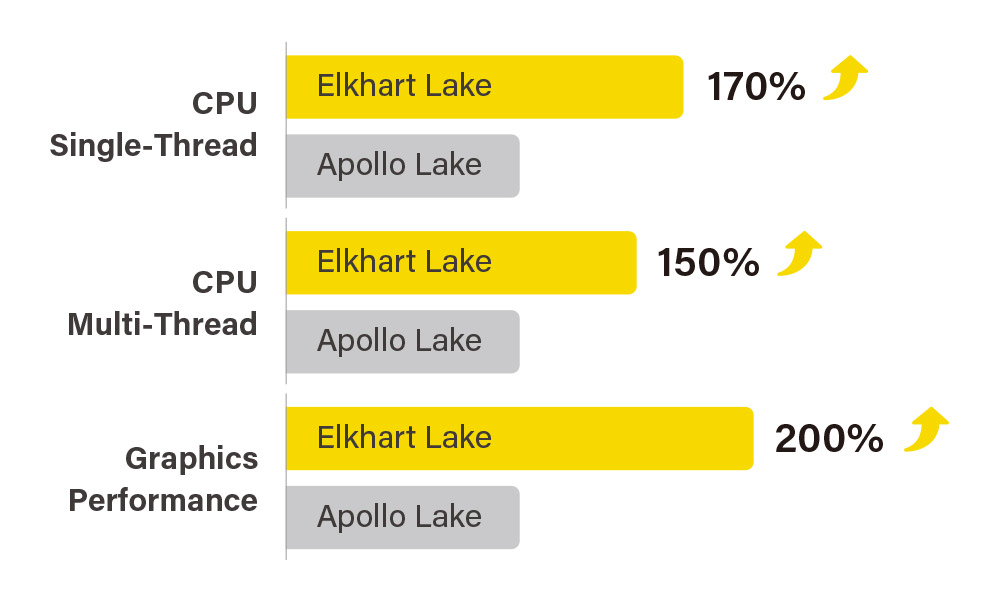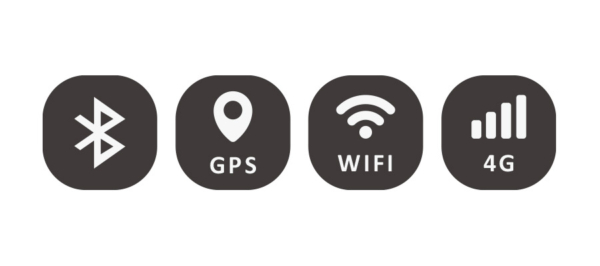 Full Wireless Connectivity
The P1201 supports all the wireless transmission methods, offering an M.2 Key E module with high-speed WiFi 6 for fast data transfer and Bluetooth for peripheral connections, alongside a GPS and 4G Mini PCIe module.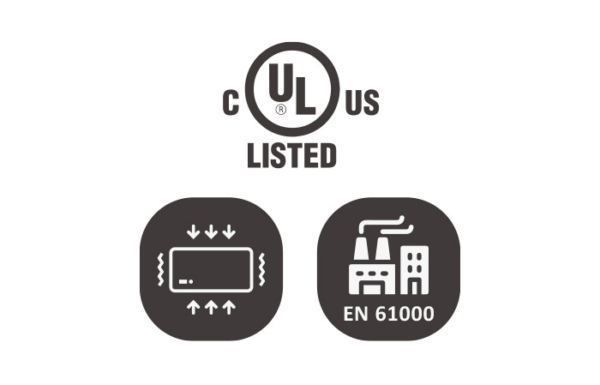 Vibration Resistance and Industrial EMC Protection
The P1201 is vibration resistant and incorporates EMC protections to ensure stable and continuous operation in equipment, control cabinets, and mobile equipment.
The P1201 meets the harsh industrial EMC testing standards (EN 61000-6-2 and EN 61000-6-4), UL certification product safety standard, and high-standard industrial-grade protections. The P1201 passes various vibration and shock reliability tests such as:
Random vibration (5G)
Sinusoidal vibration (1.5G)
Shock resistance (50G)
With the additional certification of the 1.5G Sinusoidal vibration, this means the system has been tested for mechanical weaknesses and degradation that may be caused by the constant smaller vibrations that would occur during its application over  a period of time, i.e. it will maintain its specified performance and does not exhibit any mechanical  weaknesses and degradation, increasing its longevity.  Whereas the 5G and 50G are tested under sudden shock and vibration conditions.
Check out more about the P1201 Embedded Computer: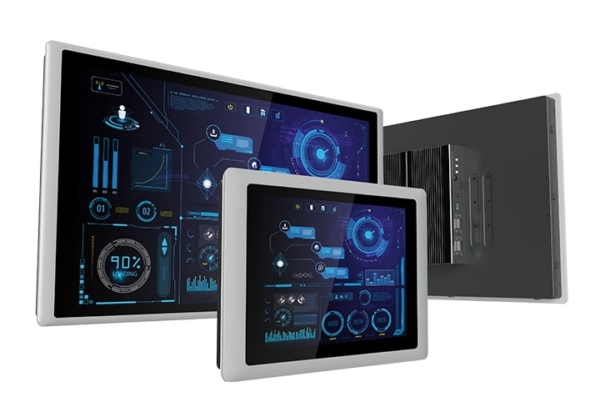 CV-100/P1201 Industrial Panel PC Series
The Cincoze Convertible Panel PC includes all-in-one devices that integrate a high-resolution screen, a touch screen and a computer. A wide selection of display sizes are available from 8.4" to 24" with a format aspect of 4:3 and 16:9, and selected computer performance.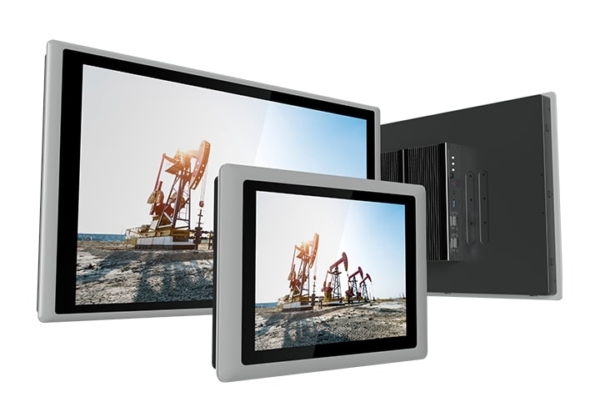 CS-100/P1201 Sunlight Readable Panel PC
This all-in-one Sunlight Readable Panel PC series is available from 8.4″~24″ displays with projected capacitive touch screen, powered by Intel Atom Quad Core Processor. It is a rugged and reliable panel PC solution with brightness up to 1600 nits dedication to outdoor industrial applications.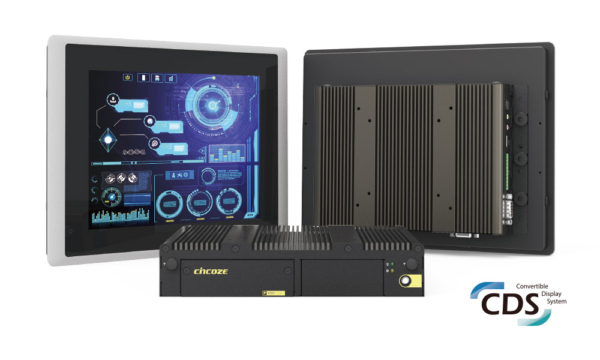 CO-100/P1201 Open Frame Panel PC
The CO-100/P1201 is an open-frame panel PC with an Intel Atom (Elkhart Lake) processor, rich native I/O interfaces (GbE LAN, USB 3.2, COM, and DIO), expansion slots (Mini PCIe and M.2 Key E Type 2230), and CFM (to add PoE and IGN).
The major highlight, especially for equipment manufacturers, is the exclusive adjustable mounting bracket (patent pending) that provides thickness adjustment and two panel-locking methods that make installation more convenient and reduce the need for customization during integration.
The design fits cabinets of different materials and thicknesses for consistency and its robust design takes into account the requirements of HMI in harsh industrial environments.