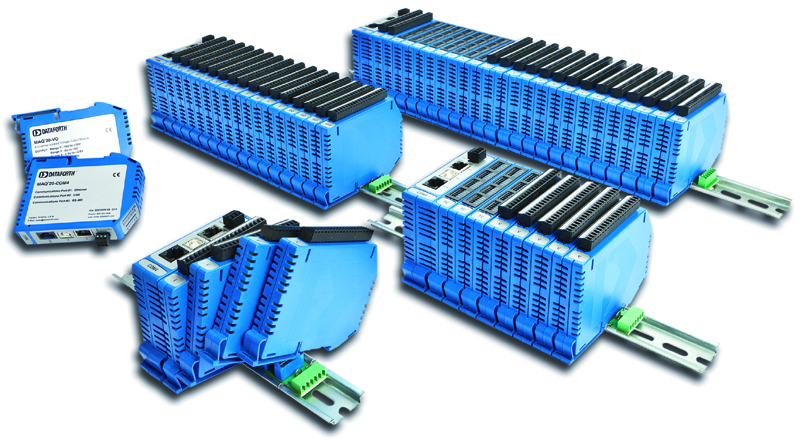 The MAQ20 data acquisition and control system from market leader Dataforth offers a high performance, DIN rail mounted, multi-channel solution designed for rugged applications in test and measurement, factory automation, process control, military and aerospace, utilities, envirnomental monitoring and the oil & gas markets.
The modules neatly mount on industry standard DIN rails which connect up to a communication module, which processes and feeds data back and forth via USB, RS-232, RS-485 or Ethernet. Up to 24 modules can be connected in one system, offering massive flexibility for analogue and digital I/O with up to 384 channels. The MAQ20 interfaces directly to industrial sensors and transducers, providing isolation, noise filtering, amplification, CJC, linearization, shunt calibration and data logging. The MAQ20 system truly offers great performance at a low channel cost. An example of how the MAQ20 range compares to the competition is their latest MAQ-BRDG1 strain gauge module which meets and exceeds National Instruments comparative product but is available at half the cost. If you're interested in the MAQ20 we can provide you with a MAQ20 demo unit with your preferred I/O. A process control simulator is attached to the demo unit but this can be detached.
There are two communication module variants available, depending on how you wish to interface to your host computer:
MAQ20-COM2 communcation module: RS-232, Ethernet & USB
MAQ20-COM4 communication module: RS-485, Ethernet & USB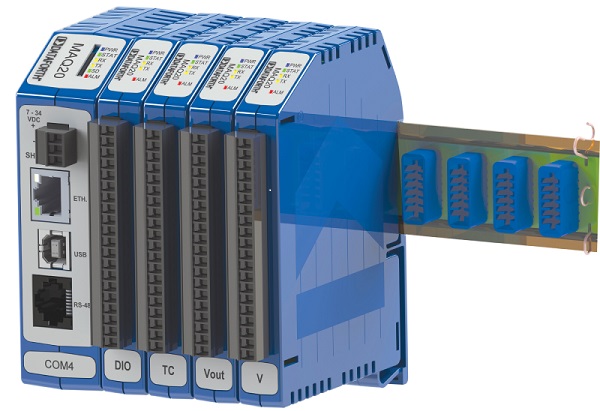 Depending on how many channels are required, a range of backplanes are offered in 4, 8, 16 and 24 slot options:

Finally, a wide range of modules are available for analogue and digital input and outputs: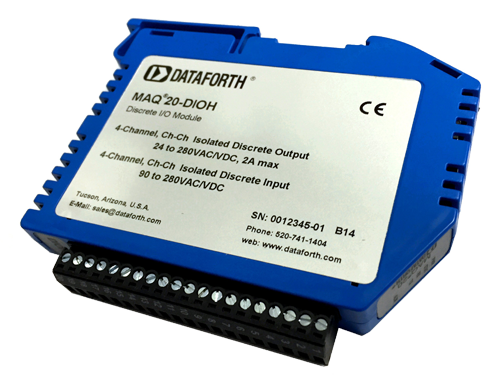 Software options includes ReDAQ Shape, IPEmotion and LabVIEW. ReDAQ Shape is developed in house at Dataforth which offers an easily configurable GUI and allows for up to 32 PID loop controls. IPEmotion is a more advanced test and measurement software from IPEtronik in Germany which supports unlimited PID loop control.
The MAQ20 also offers an OPC (Open Platform Communications) server which ensures that data collection and analysis is a much simpler. "Our MAQ20 OPC server provides a common interface to the MAQ20 system that is usable by any SCADA, HMI, or other custom software that is an OPC client," said engineering manager John Lehman. "This eliminates the need for a custom interface or driver when using the MAQ20 with industry-standard software, and it enables real-time information exchange on local hosts or over distributed networks." The MAQ20 OPC server uses Kepware Technologies' KEPServerEX OPC Server and Modbus TCP driver, which have been configured for the MAQ20 system.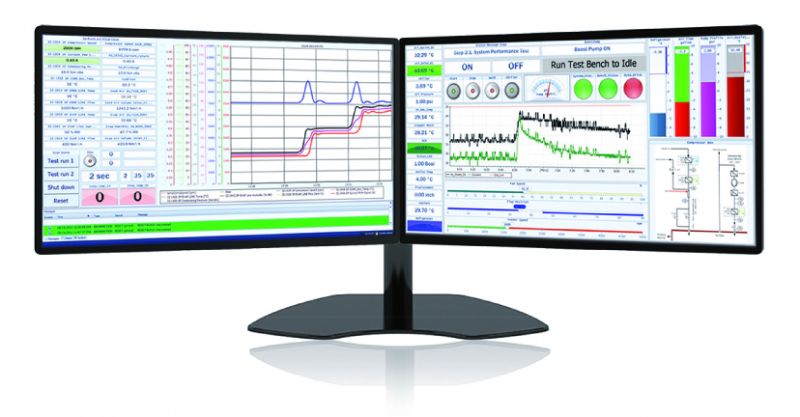 View the full MAQ20 range. Our experienced sales team can offer the most up to date information and suggest options which fit your specification and budget; depending on location, please call the numbers listed at the top of the page or use the contact form to send us your requirements.
About Assured Systems
Assured Systems is a leading technology company offering high quality and innovative applied computing solutions to the embedded, industrial, and digital-out-of-home markets across the world. Headquartered in Stone, England and with offices in North America and the UAE (coming Q4 2015), our reach is truly global. Our impressive product portfolio includes a full range of Fanless Embedded Computer Systems, Digital Signage & Multimedia Computer Systems, Touchscreen Panel PCs, Human Machine Interfaces, Vehicle Mount Computers, Rackmount Computer Systems, Single Board Computers, Rugged Laptops & Tablets. Please call the numbers listed above or visit our website at www.assured-systems.com for more information.