We Deliver
Self Checkout Computers
At the heart of a successful self-checkout system is a reliable and secure interactive display. Panel PCs are often the chosen technology for such displays, allowing users to complete their purchases quickly and easily, while reducing operational costs for stores.

We help self checkout manufacturers and software engineers to deliver secure systems by supplying highly configurable and robust devices.
Computing Solutions for Self Checkouts
In busy retail spaces, self checkout systems must be robust enough to withstand constant use by the general public. There are two options when it comes to computing power.

The first, and most common option, is to opt for an Industrial Panel PC. As standard these systems feature robust casing, waterproof qualities and toughened glass making them an ideal choice for public use. Such systems are "self contained" making cable management easier.

If criminal damage is a key concern for your application however, you may prefer to opt for an industrial embedded computer (such as an Embedded Box PC) with a separate, robust touchscreen monitor. This option protects the computer from damage by ensuring that it is isolated from the screen. In the event of damage, costs are reduced due to being able to replace the screen separately.

There are advantages to both computing set-ups and it really depends upon your individual project requirements including unit size, necessary ports and power access points, physical constraints such as temperature or shock exposure, and the need for specific peripherals. We can take all of these factors into account to advise you on the best solution for your self checkout roll-out.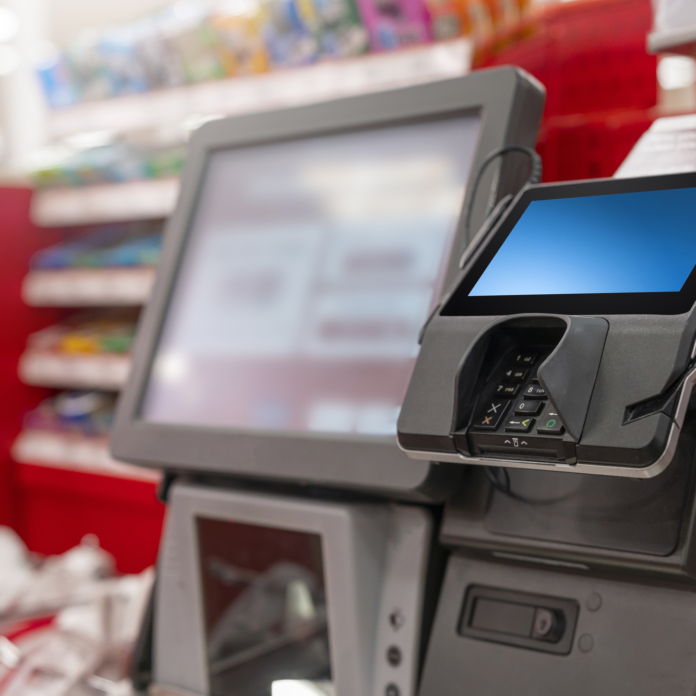 IP65, IP66 or IP69K Stainless Steel Touchscreens
For retail areas with a high footfall, our range of Stainless Steel PCAP Touchscreen Computers are an ideal choice. Designed for installation in outdoor and indoor environments with chemical cleaning procedures, these touchscreen panel PCs are fully protected from the elements and are protected against bacteria build up thanks to a flat front bezel design which makes wiping the system down easy. An ideal choice for larger retail environments in the post-pandemic climate. If you're looking to combine a separate embedded box PC with a monitor, we also offer a wide range of IP65 Panel Mount LCD Monitors which can be configured to your specification.
Peripherals
Special Considerations for Retail
In addition to providing touchscreen panel PCs or embedded computers with a touchscreen monitor, we can also advise on the integration of peripherals, sensors, bar code scanners, surveillance equipment for security purposes, and AI technology for age verification in relation to purhcasing restricted items. Our team of engineers can advise you on how such devices can be worked into the checkout kiosk or supplied as separate standalone devices.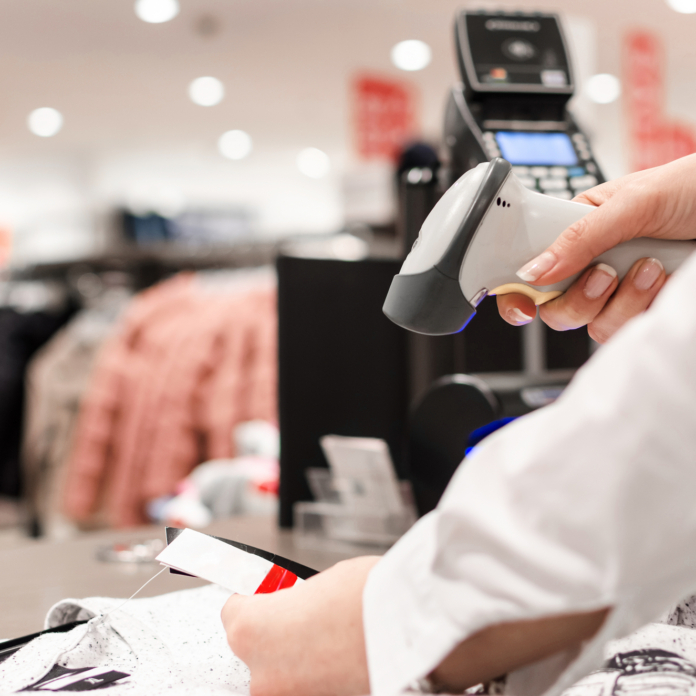 Official Stockists of Leading Brands
Working with partners such as Winmate, AxiomTek, Cincoze and Arbor Technology, we offer a wide range of touchscreen panel PCs and industrial embedded computers. All our products are designed to be reliable and durable, ensuring you get the best performance from your self checkout system. We can also fully configure systems with your choice of processor, memory, storage, peripheral cards and operating system, so you can tailor your system to your exact specifications.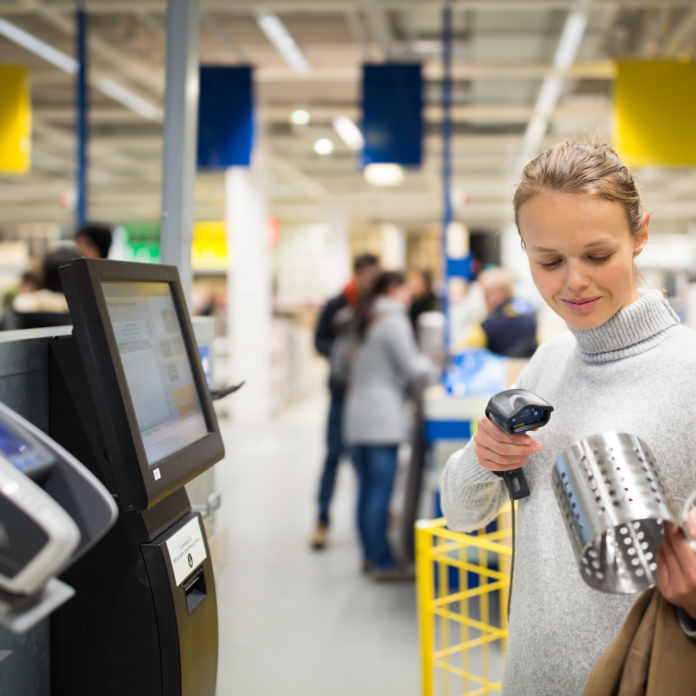 Speak to our Team Today
No matter how big or small your self checkout roll-out may be, you can count on Assured Systems to provide you with a reliable, long-lasting solution. Contact us today for product ideas, advice and more.
Connect With Us
Sign up to our newsletter