Industrial IP68 Outdoor Access Point, Dual RF, Dual Band, 802.11 a/b/g/n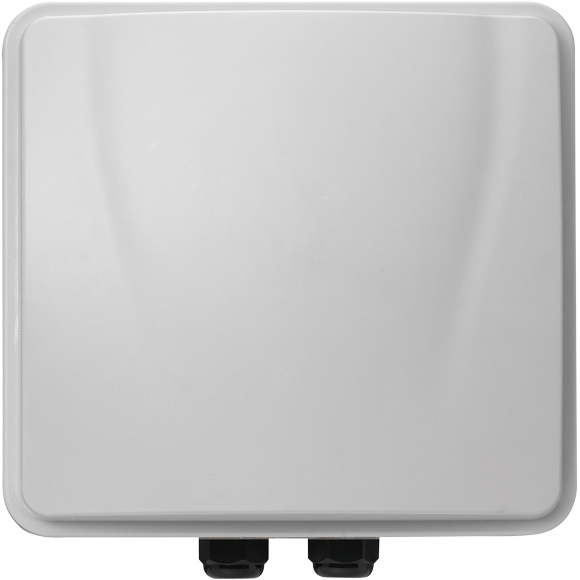 Nexcom Official Distributor

Size:
240 mm x 230 mm x 130 mm
The IWF 5320 is a dual radio Wi-Fi 802.11a/b/g/n outdoor device for long range wireless transmission. Its rugged IP68-rated metal housing is weatherproof, watertight and rust-resistant, making it an ideal solution for deployments in harsh conditions, such as outdoor or industrial environments. When in AP mode, the IWF 5320 operates as an AP station with wall-penetrating high-power signal and long-range coverage to better serve Wi-Fi clients. In addition, it can be set up as a WDS-mesh node by establishing multiple WDS links to bridge neighbor access points together. Coming with business-class security, the IWF 5320 in AP mode is also ideal for industrial applications. Furthermore, one IWF 5320 with multiple SSIDs is capable of acting as multiple Virtual APs (VAPs). By tagging the traffic from each VAP with a unique VLAN ID, it allows for segmenting a corporate network using VLANs to protect critical resources. Being a versatile Wi-Fi device, the IWF 5320 does not limit itself to outdoor usage only. When managed by a Nexcom Controller (such as the IWF 8405), it performs as a Wi-Fi base station in either a public or private wireless access deployment.
Concurrent IEEE802.11 a/b/g/n for transmission rate up to 2x 300Mbp
Dual Gigabit Ethernet, one with standard IEEE 802.3af PoE
Weatherproof IP68 rated metal-inside housing with -20 to +70°C operating wide-temperature
Multiple Virtual APs for grouping policy management
Industrial grade conformal coating for harsh environment
The layer-2 Wireless Firewall gives protection from wireless attacks
Comprehensive WLAN security encryption with WEP, WPA/WPA2, IEEE 802.1X or PSK
Tunnel-based AP management by backend AP controller
Compute. Control. Communicate.
Call our experts today for friendly advice on
+1 347 719 4508