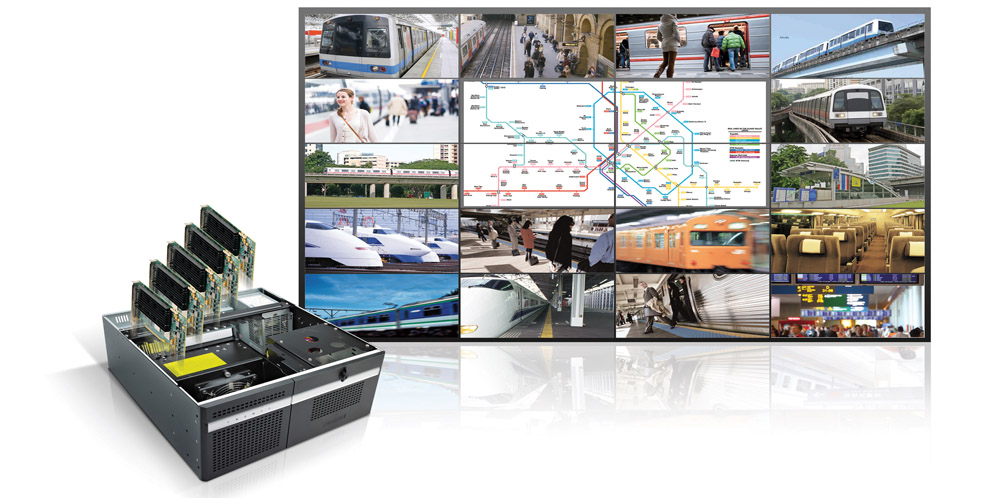 The latest products to be added to our range of multi-media solutions solves an age old problem when configuring a large number of monitors in a video wall arrangement. To maintain the crisp pixel to pixel resolution required to make a video wall truly impressive then you need a very specialist system to offer outputs for each monitor in your video wall.
Our new range of Video Wall Controller Solutions which have been validated by Matrox offer the perfect solution for large format displays in a variety of industries. Typically, we think of video walls being used an advertising space in large buildings, shopping malls, airports and the like – and whilst this is a good use of video wall technology there are lots of other applications where video walls are equally as useful. Controls rooms for finance, security, transportation planning, emergency dispatch and SCADA in large plants are just some examples of where we find video walls these days. Our systems not only push video out to each display but are also capable of capturing video or graphics streams from a wide variety of sources including other computers, Network Video Recorders (NVRs), Digital Video Recorders (DVRs), live streams, IP cameras and any other input compatible with our capture cards. Once data has been captured our systems can switch, scale and organise the content on to your monitors in the most efficient way for the operators in real-time.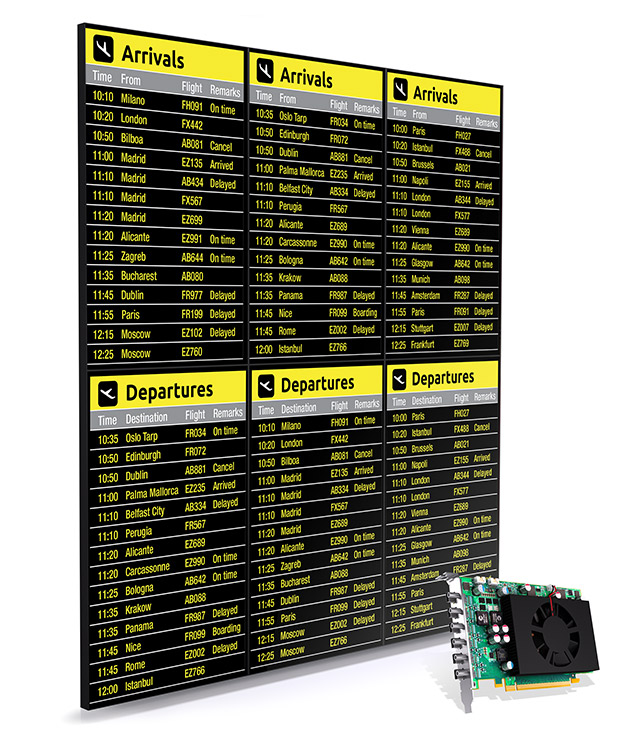 What is a Video Wall Controller?
A system specifically designed to run multiple displays including video capture and displaying content pixel to pixel format. The systems are designed around our range of high reliability industrial computing platforms and some of the main features are below:
Industrial grade computer systems designed for 24/7 use
Specialist BIOS allows the systems to recognise multiple graphics cards
The systems have a specially designed and tested thermal solution to run comfortably even when multiple graphics cards are installed
The systems are optimised to easily allow content to be directed to any part of your video wall arrangmennt quickly and easily
The power supply has been specially selected to cope with the demands of multiple graphics cards whilst maintaining effciecy and thermal control
The systems allow a remote administrator access via a network connection for configuration and system analysis or repair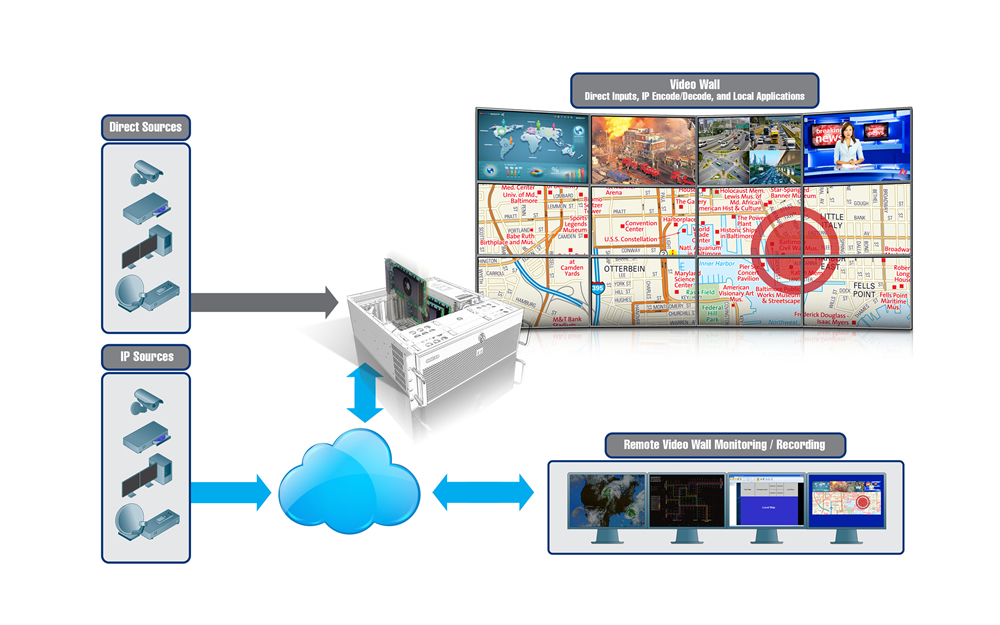 Matrox Mura MPX Series of Graphics Cards
A professional range of graphics cards specifically designed for video walls and matrix management. The Mura MPX series of plug-in cards fit in to our range of AVS Video Wall Controllers perfectly and allow input and outputs directly from each card. Highly flexible, universal input channels support both digital and analogue signals plus the capability for HD image capture and the display of uncompressed data and peer-to-peer data transfer.
Features:
PCI Express [x16] compliant cards
Full HD DVI, Digital, VGA and Video Capture including HDCP
Hardware genlock across all cards to ensure fully sychronized multi-screen output
Edge-overlap and bezel management
Hardware-based scaling
Alpha-blending of captured video
Picture-in-picture and multi-source overlap and switching
Supports a large stretched desktop and can run local applications
Matrox Mura Card Specifications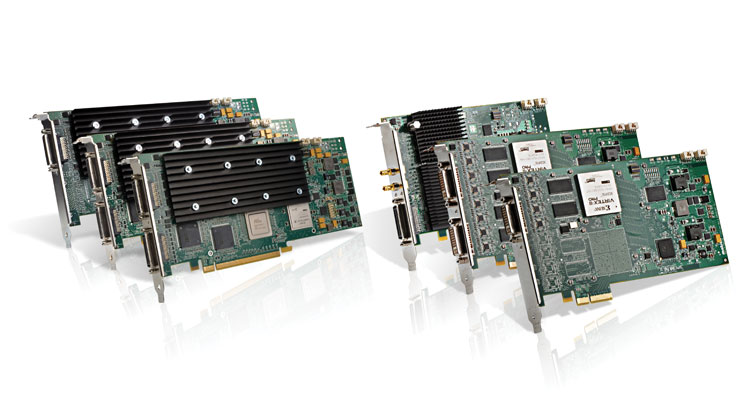 Please see the full range of Video Wall Controller specifications and our range of Video Wall Screens. Our experienced sales team can offer the most up to date information and suggest options which fit your specification and budget; depending on location, please call the numbers listed at the top of the page or use the contact form to send us your requirements.
About Assured Systems
Assured Systems is a leading technology company offering high quality and innovative applied computing solutions to the embedded, industrial, and digital-out-of-home markets across the world. Headquartered in Stone, England and with offices in North America and the UAE (coming 2015), our reach is truly global. Our impressive product portfolio includes a full range of Fanless Embedded Computer Systems, Digital Signage & Multimedia Computer Systems, Touchscreen Panel PCs, Human Machine Interfaces, Vehicle Mount Computers, Rackmount Computer Systems, Single Board Computers, Rugged Laptops & Tablets. Please call the numbers listed above or visit our website at www.assured-systems.com for more information.