In this article:
What are the key differences of PoE, PoE+ and PoE++ ?
There are many different types of PoE and understanding which type of PoE best suits your application is essential to ensure you choose the right type to satisfy the power requirements of your network.
When looking to power devices using the same cables that provide data connections, PoE is what you will most likely use. Power over Ethernet (PoE), refers to a networking feature that allows network cables to carry electrical power and data through twisted pair ethernet cabling. As a result, a single cable can serve a dual purpose by providing data connection as well as electric power to a wide range of devices. The upsurge of IoT and connected devices mean that PoE switches are one of the fastest-developing segments in networking.

Benefits of PoE
There are many advantages of power over Ethernet. For example, PoE allows professionals to install remote or outside equipment without connecting to AC power to deliver power to several locations without installing additional electrical infrastructure or several power outlets. PoE is also highly cost-effective as it allows you to use one cable for both power and data transmission, so paying to purchase and run multiple cables isn't necessary. In addition, PoE makes it easier to expand and install a network and is also highly efficient and responsive.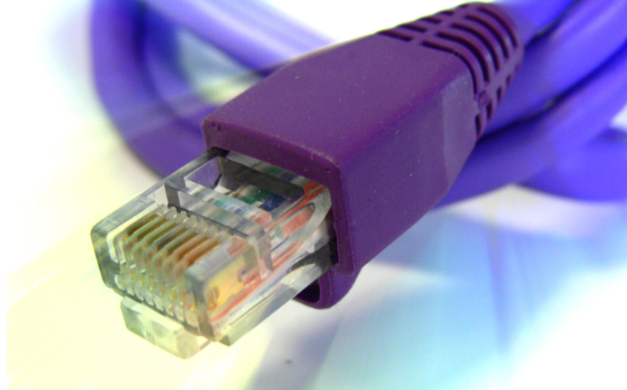 In terms of industrial environments, specifically, PoE facilitates the transfer and distribution of large amounts of data and power to key locations. It also enables the effective monitoring of automated equipment and employee behaviour through sensors and IP cameras. As a result, you can better document safety compliance, better ensure accuracy, improve inventory tracking, and monitor temperature changes to ensure optimal safety and efficiency in an application. Due to these benefits, PoE applications can power a rapidly increasing amount of IoT connected devices which now exceeds eight billion devices.
However, there isn't a one size fits all PoE solution for every device. There are many different types of PoE switches to suit the unique requirements of different applications. Understanding which type of PoE networking switch best suits your application is essential to ensure you choose the right type to satisfy the vital power requirements of your network.
Currently, there are four different PoE types: Type 1, Type 2, Type 3, and Type 4. We can categorize such types based on a variety of features, such as the standard they use, their port power, and the devices one can use them for. The power per port of each PoE type will largely determine which type best suits your application. Below, you will find detailed descriptions on the various nuances of each power over Ethernet type.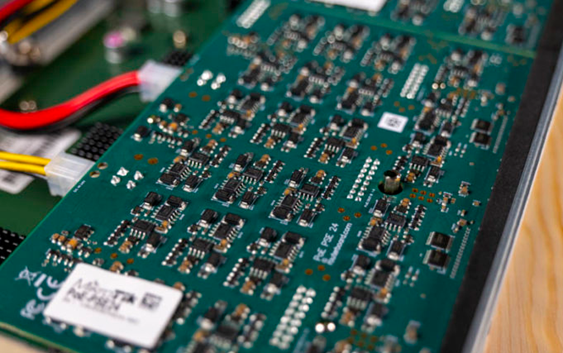 PoE Type 1
Name: PoE, 2-pair PoE
Standard: IEEE 802.3af
Maximum port power: 15.4W
Firstly, 'PoE' was originally designed to power low-power devices such as IP telephones. In 2003, IEEE 802.3af was standardized to use two of the four twisted pairs of wires in standard (at the time) Cat3 Ethernet wire runs. IEEE 802.3af provides up to 12.95W to powered devices at 37V-57V. There is some loss, so a PoE switch port is generally rated at 15.4W and between 44V-57V. Examples of devices that PoE Type 1 can support include static surveillance cameras, wireless access points and VoIP phones.
PoE Type 2
Name: PoE+
Standard: IEEE 802.3at
Maximum port power: 30W
Like PoE Type 1, PoE Type 2 also utilizes 2-pair PoE. Its basis is the PoE+ or IEEE 802.3at Ethernet standard, which the Institute of Electrical and Electronic Engineers released in 2009. As such, it delivers up to 30W of power at the port level over an Ethernet twisted pair cable and up to 25.5W of power to each device. It connects higher-powered devices to a network such as PTZ cameras, RFID readers, video IP phones, and alarm systems. Because it is backward compatible, however, it can support the types of devices typically supported by PoE Type 1 as well as devices supported by PoE Type 2. It supports Cat 5 cables or better.
PoE Type 3
Quick facts:- Name: 4-pair PoE, 4P PoE, PoE++, UPOE- Standard: IEEE 802.3bt- Maximum port power: 60WAlso known as 4-pair PoE, 4PPoE, PoE++, or UPoE, Type 3 PoE uses all four pairs in a twisted-pair copper cable to deliver power at the PD—unlike Type 1 and 2 which only use two pairs. This higher level of PoE adheres to the IEEE 802.3bt standard which came out in 2011. As such, it provides up to 60W of power to each PoE port and up to 51W of power to each device. Examples of devices that these higher levels of power support include multi-radio wireless access points, PTZ cameras, building management devices, and video conferencing equipment. It supports Cat5 cables or better.
PoE Type 4Quick facts:- Name: Higher-Power PoE- Standard: IEEE 802.3bt- Maximum port power: 100WCommonly known as Higher-Power PoE, Type 4 PoE offers the highest power capabilities of all PoE types currently in existence. This PoE type helps satisfy the growing power requirements of network devices and IoT. Conforming to the newest IEEE 802.3bt standard, Type 4 PoE delivers 90W of power from the PSE and up to 70W of input power at the PD to each device. However, it has the potential to supply a maximum of 100W of power per port if necessary. Due to the high quantities of power that it produces, Type 4 PoE can support extremely power-hungry devices such as laptops and flat screens. Supported cables include Cat5 cables or better.
Easy Reference Chart
Along with the descriptions above, we realized that it would be good for our readers to have an easy handy chart to refer to, so here it is with all the basics.
PoE

PoE+

PoE++

PoE++

IEEE Standard

IEEE 802.3af

IEEE 802.3at

IEEE 802.3bt

IEEE 802.3bt

PoE Type Designation

Type 1

Type 2

Type 3

Type 4

Switch Port Power

Max Port Power

15.4W

30W

60W

100W

Port Voltage Range

44-57V

50-57V

50-57V

52-57V

Cables

Supported cables

Cat3/Cat5

(or better)

Cat5

(or better)

Cat5

(or better)

Cat5

(or better)

Twisted Pairs Used

2-pair

2-pair

2-pair or 4-pair

4-pair

Powered Device Power

Max Power to Device

12.95W

25.5W

51W

71W

Voltage Range to Device

37-57W

42.5-57V

42.5-57V

41.1-57V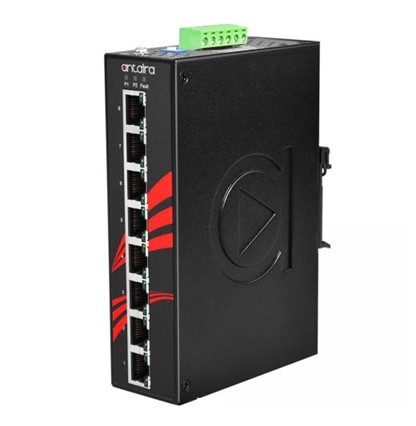 In terms of PoE switches, the above are the basic numbers. There is a lot more to it than just per-port numbers. As an example, PoE switches often oversubscribe the total PoE capacity of a switch with more ports. This makes sense since many devices use less than maximum power. As a result, just because you have a switch with all PoE++ Type 4 ports does not mean you can use all of them at maximum load 24×7.
This is such a big industry trend that PoE switches have a lot of handy features. For example, many can remotely power cycle ports. This is great if, for example, you need to remotely power cycle an IP camera. Other switches have per-port monitoring and can even include fault detection to help identify if there are issues in the wiring to the device. PoE is a multi-billion dollar ecosystem that has a long legacy so tooling is good and constantly getting better.
To help your network run as smoothly as possible, here at Assured Systems we offer a wide range of reliable and innovative industrial networking solutions to ensure the efficient movement of data in several different application environments. We are a leading industrial networking communication and technology distributor and integrator dedicated to supplying reliable, cutting-edge solutions to all the challenges your industrial network faces. We supply a wide range of PoE speciality solutions from our many suppliers, therefor we are very confident in our experienced and knowledgeable sales team being able to help you find the right solution to suit the needs of your application. For any more information on any of our products, contact us today.