In this article:
Six new 3.5" Industrial Single Board Computers
Assured Systems supply a wide range of industrial single board computers fully configured with your choice of processor, memory, storage and operating system
Our six new industrial single board computers are an eclectic range of durable, reliable and powerful computing solutions, they are designed for OEM customers looking to embed the computer in their own machine and have countless applications, see brief overviews of the new boards below or for more information and full specifications follow the accompanying links.
The CAPA841 is of compact form with up to 8GB of in-built memory, its processor is optional E3845/E3827 from the Intel Atom Family, AKA Bay Trail. Its fanless, solid state and wide operating temperature combine in this ruggedized setup. The system-on-chip comprises of four cores allowing you to design tailored systems, whilst 8 digital IOs, 4 USBs, VGA, LVDS and HDMI offer complete versatility.
The CAPA 842 is an ultra-small form factor 3.5" single board with the latest Intel Celeron processor in either the J1900 or N2807 form. It has superior multimedia capabilities supporting full HD through HDMI with an additional Intel Gfx graphics engine producing 854MHz in turbo. As standard with our single board computers expansion is available via 1 Full-size PCI Express Card with mSATA support, 1 Half-size PCI Express Mini Card and 1 SIM slot.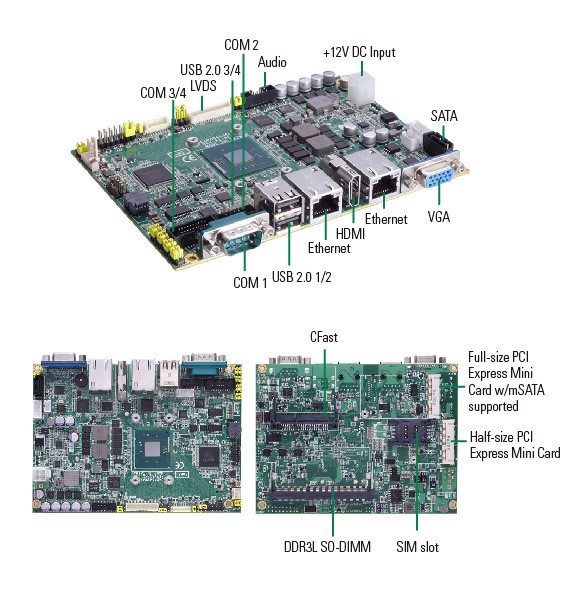 A super quick alternative SBC is the CAPA881, it's a high performance 4th/5th Gen Intel Core optional i7/i5/i3 Haswell/ Haswell Refresh/ Broadwell processors which can be partnered with either the HM86 or QM87 chipset. Its enhanced performance makes it a fantastic proposition for gamers, IoT, M2M and network computing interfaces. Its display consists of VGA, LVDS and 2 HDMIs and can provide independent triple-view along with an Intel AMT 9.0 for remote management capabilities.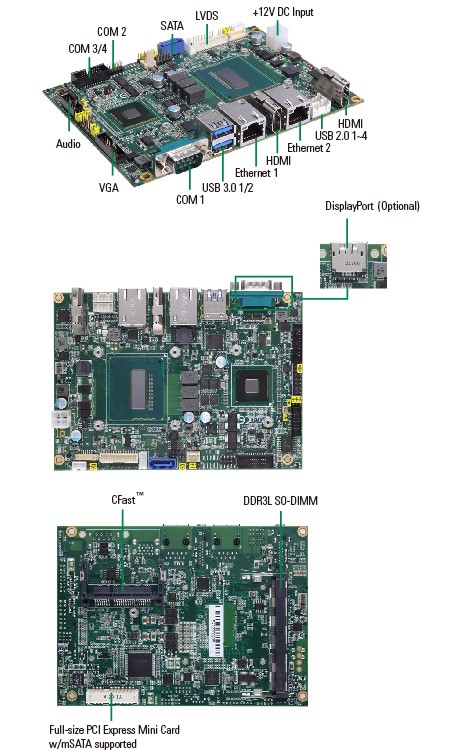 Low consumption, high speed USB 3.0, solid state drive and fanless design ensure the CAPA840s wide appeal. Running on the Intel Atom E3845 or the E3827, 5 USBs, various expansion possibilities and 2 Ethernet connections merge merge with excellent design to produce a single board computer with a wealth of IOs with heat dissipation to ensure it can operate between -20°C to 70°C, with improved processing and graphics performance than previous Intel Atom SBCs.
Looking for an expandable system? The CAPA843 has 1 full-size PCI Express Mini Card, 1 full-size Express Mini Card (USB only), 1 USB, 1 PCIe, 1 LPC and 1 SMBus through an exclusive Axiomtek ZIO connector. Featuring excellent thermal dissipation design the 146mm long computer board can operate in wide temperatures between -20°C and 70°C with 3 display interfaces offering dual-display operation. Its processor comes courtesy of a quad-core Intel Celeron J1900 with System-on-Chip (Bay Trail).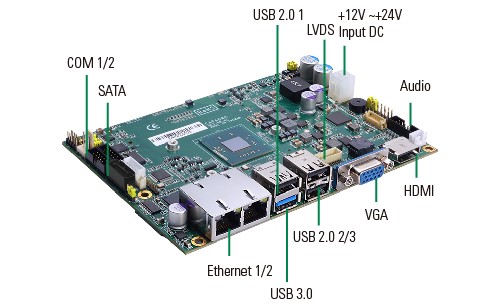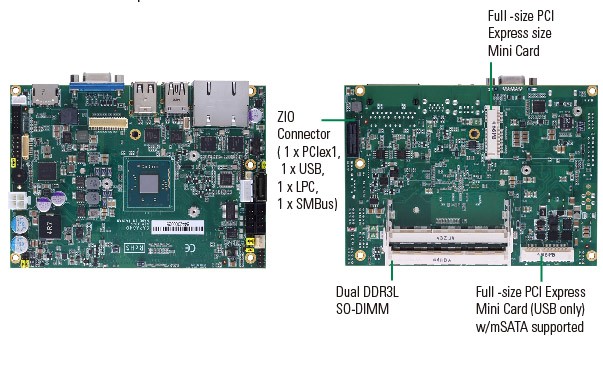 Finally we have the CAPA848 with SoC integrated powered by Intel's Celeron N2807 dual core on-board processor (1.58GHz), it's a bit of a mix with serious performance packed onto a tiny board. 2 x RS-232/422/485 and 2 x RS-232 ports offer ethernet connectivity whilst 4 USB 2.0 ports, and single VGA, LVDS and HDMI present plenty of options for you to utilize. Whether you want full customization or just mild expansion, 1 full-size PCI Express Mini Card w/mSATA support, 1 half-size PCI Express Mini Card and 1 SIM slot equip you with system you need.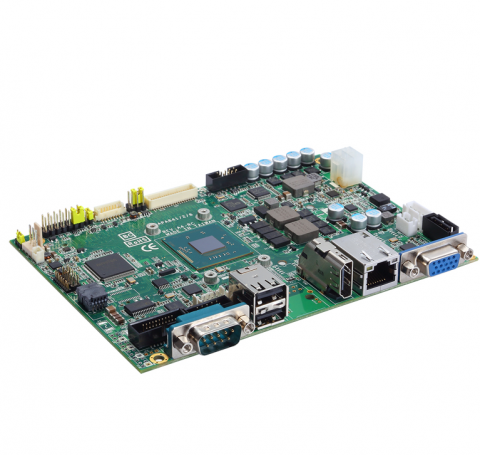 All of our industrial single board computers have customizable potential and plenty of expansion opportunities, they are designed for rugged installation in harsh environments, applications include Automation, Gaming, Signage, POS, Self-service, Kiosks, and other IoT/ M2M, if you have any queries regarding any of our products and the many functions they have, or integration drop us a line where one of our technical experts will assist you.
About Assured Systems
Assured Systems is a leading technology company offering high quality and innovative applied computing solutions to the embedded, industrial, and digital-out-of-home markets across the world. Headquartered in Stone, England and with offices in North America, our reach is truly global. Our impressive product portfolio includes a full range of Fanless Embedded Computer Systems, Digital Signage & Multimedia Computer Systems, Touchscreen Panel PCs, Human Machine Interfaces, Vehicle Mount Computers, Rackmount Computer Systems, Single Board Computers, Rugged Laptops & Tablets. Please call the numbers listed above or visit our website at www.assured-systems.com for more information.