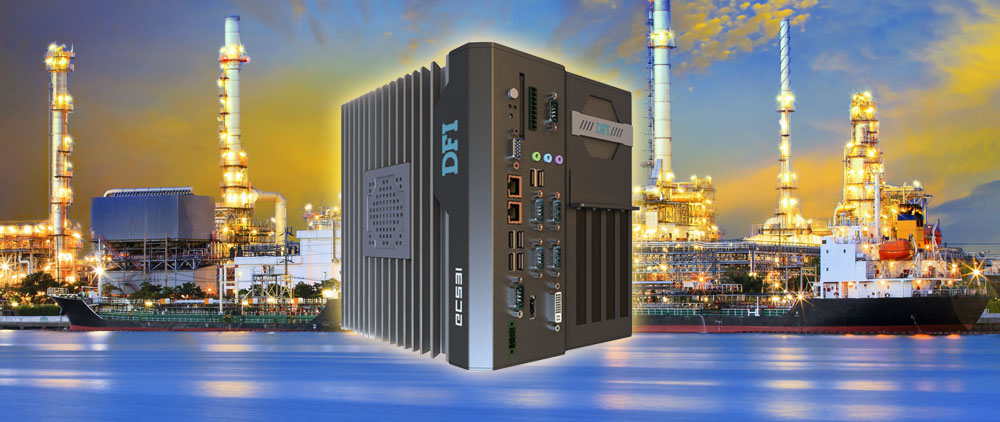 Assured Systems is pleased to announce the launch of a new series of high performance industrial computers designed for applications where significant processing power is required alongside high reliability and flexibility for add-on expansion cards. The EC500 series includes eight variants offering a comprehensive range of solutions and two chipset options depending on the desired CPU set up. Intel's H81 chipset allows the use of the cost effective 4th generation desktop range of CPUs from the Intel Core family including Celeron, Pentium, Core i3, Core i5 and Core i7 variants to meet a whole range of application requirements. The systems are packed with I/O consisting of 2 x USB 3.0, 4 x USB 2.0, 6 COM ports, 2 Gigabit LAN and 2 x 2.5″ SSD bays for increased storage:
EC520/EC521-HD: 4th Gen Intel Core Fanless Embedded System with 2 x PCI/PCIe Slots
EC541-HD: 4th Gen Intel Core Fanless Embedded System with 4 x PCI/PCIe Slots
EC551-HD: 4th Gen Intel Core Fanless Embedded System with 5 x PCI/PCIe Slots
For server class applications there are two systems based around Intel's acclaimed C226 Express chipset which integrate with Intel's Xeon processors for extreme performance.
EC532-DL: Server Class Xeon Fanless Embedded System with 3 x PCI/PCIe Slots
EC553-DL: Server Class Xeon Embedded System with 5 x PCI/PCIe Slots
Our experienced sales team can offer the most up to date information and suggest options which fit your specification and budget; depending on location, please call the numbers listed at the top of the page or use the contact form to send us your requirements.

About Assured Systems
Assured Systems is a leading technology company offering high quality and innovative applied computing solutions to the embedded, industrial, and digital-out-of-home markets across the world. Headquartered in Stone, England and with offices in North America and the UAE (coming 2015), our reach is truly global. Our impressive product portfolio includes a full range of Fanless Embedded Computer Systems, Digital Signage & Multimedia Computer Systems, Touchscreen Panel PCs, Human Machine Interfaces, Vehicle Mount Computers, Rackmount Computer Systems, Single Board Computers, Rugged Laptops & Tablets. Please call the numbers listed above or visit our website at www.assured-systems.com for more information.