Litemax 19" Ultra Wide Stretched Bar LCD Kit (1920x388) 400 NIT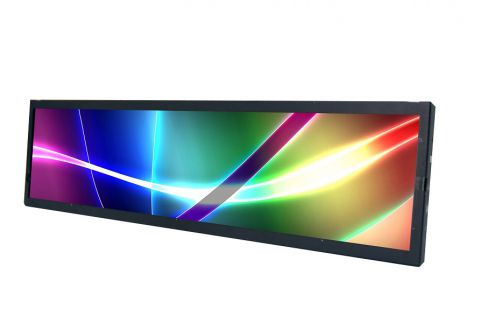 Litemax Official Distributor

Highlights:
Brand: Litemax
400 NITS
1920 x 388 resolution
Size: 495.6mm (W) x 121.3mm (H) x 12.4mm (D)
The Litemax SSH1922 is a specially resized 19" ultra wide stretched LCD monitor at 1920 x 388 resolution. Supplied as a kit of parts comprising of a bare LCD panel and controller board, it allows the integrator maximum flexibility with its super slim format. The product comprises of a 400 NITS LCD panel with multiple video inputs, plus additional features including low power consumption at 22W, and wide viewing angles of 178°(H), 178°(V).
This truly eye catching stretched format offers an innovative and fresh approach to grab the public's attention, and offers OEM designers the perfect solution for areas such as restricted digital signage spaces, public transportation, venue box office information, restaurant menu headers, and vending machine applications.
Bezel: Kit Format
Viewable Image Size: 19"
Resolution: 1920x388
Aspect Ratio: 16:3.2
Brightness: 400 cd/m2
Contrast: 3000:1
Viewing Angle: 178°(H), 168°(V)
Backlight: LED
Video Inputs: VGA (Optional DVI/ HDMI/ AV/ S‐Video/ Component / Audio/ RS232)
Power: 12VDC (Optional AC Adaptor)
Compute. Control. Communicate.
Call our experts today for friendly advice on
+1 347 719 4508