Neousys MezIO-U4-30 4-Port USB 3.0 Module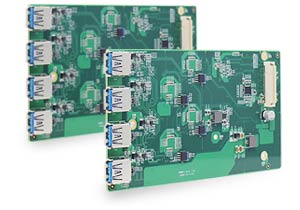 Neousys Official Distributor

Highlights:
4 x USB 3.0 Ports by Independent Renesas μPD720202 Host Controllers
Supports Up To 900 mA Per Port
MezIO-U4-30: For POC-300 Series: MezIO module with 4 x USB 3.0 ports
This product is not available in the United States; please contact sales to discuss your requirements further.
Compute. Control. Communicate.
Call our experts today for friendly advice on
+1 347 719 4508