8" Vehicle Mount Monitor with VGA, Video & USB Touchscreen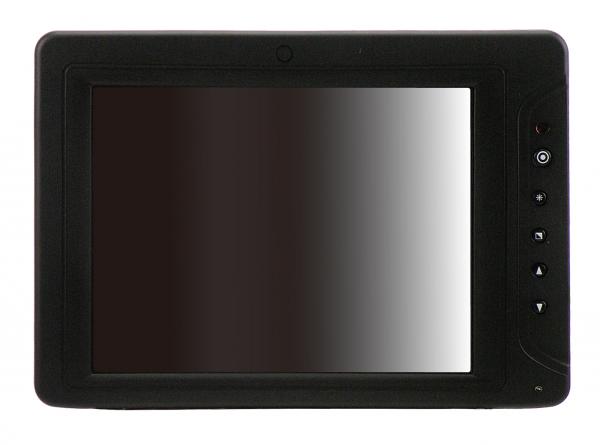 Acrosser Official Distributor
Highlights:
Brand: Acrosser
USB resistive Touchscreen
600 NIT brightness
Size: 230mm (W) x 163mm (H) x 34mm (D)
The AR-DP080V from Acrosser is a 8" 4:3 touchscreen display monitor designed for use in vehicles. The product features a bright 600 NIT LED backlit LCD display; a native VGA input alongside NTSC, PAL or SECAM video inputs. The integrated USB touchscreen allows a simple user interface to your on-board computer systems.
Other features include auto-dimming display, optional USB hub, wide range 9-32VDC input with auto switch-on via the VGA signal, and integrated speakers.
Display: 8" 4:3 LCD with Optional Anti-Reflection Coating
Brightness: 600 NITS with Auto-Dimming Function
Inputs: VGA plus 3 video inputs - NTSC, PAL, SECAM with Auto Switching
Pointing Device: USB Resistive Touchscreen
Audio: Audio Input with Integrated Speakers
Power: DC 9 to 32V Power Input; Auto Power-on Using VGA Signal
Mounting: VESA 75, Stand or Headrest Mount
Operating Temperature: -10 to 60 Degrees Centigrade
Compliance: CE, FCC
Compute. Control. Communicate.
Call our experts today for friendly advice on
+1 347 719 4508