49.5" Ultra Wide Stretched LCD Open Frame Display (1920x538) 1200 NIT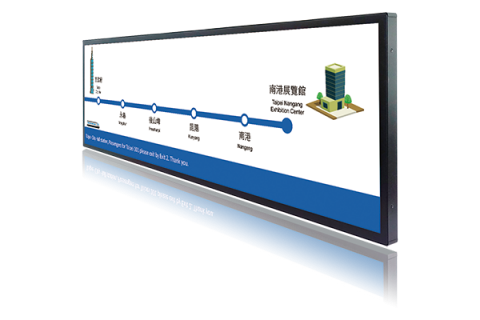 Litemax Official Distributor

Highlights:
Brand: Litemax
High brightness 1200 NITS
1920 x 538 resolution
Size: 1244.6mm (W) x 378.7mm (H) x 66.7mm (D)
The 49.5" SSO4956-A with an LED backlit LCD display and industry leading displays with a stunning contrast ratio of 9700:1 capable of displaying over 16 million colours. It is one of the largest stretched/resized displays we have available, and this particular model is the open frame variant, with chassis/kit versions available.
It is therefore a perfect display for window signage, retail stands, transportation and countless other applications of electronic signage. 1200 nits of brightness produce sharp display images irrespective of environmental conditions, with low power consumption for optimum efficiency.
Viewable Image Size: 49.5"
Resolution: 1920x538
Aspect Ratio: 16:4.5
Brightness: 1200 cd/m2
Contrast: 9700:1
Viewing Angle: 178° (H), 178° (V)
Backlight: LED
Video Inputs: VGA, DVI-D, HDMI
Power Consumption: 104w
Compute. Control. Communicate.
Call our experts today for friendly advice on
+1 347 719 4508