By 2020 it is foreseen that over 50 billion devices will be internet connected. By 2008 there was more IoT devices than there were people, yet just 0.06% (which equates to 10 billion out of 1.5 trillion globally existing devices) of IoT capable devices are currently connected. Staggering statistics are just the beginning.
The real truth in the breathtaking numbers is that the IoT and all its impending capabilities are only currently recognized and exploited in factory, healthcare and global corporate sectors. Of course this is down to the immediate benefits and data liberation that the IoT entails which of course has vast influences and potential for certain technology based, automated and industry focused organizations for whom connectivity and communication are at the forefront of their development. It is also vitally important for organizations across any global sector to be ahead of the game as- one that is standing still, is one that is falling behind- and right now getting ahead is the opportunity that IoT encapsulates.
At Assured Systems we are a strong part of this industry revelation and the transformation of embedded systems in order to assist companies in any sector of how they can relish in the abundance of benefits the IoT is capable of providing. Our latest offering is pretty exciting – the CPS 200 is an embedded system specially designed as an IoT gateway device for the industrial field. Nexcom's IoT gateway solution CPS 200 equips you with a simple and secure connection to the cloud for the control and monitoring of factory operations and the harnessing of data from automation processes. Using the Intel IoT gateway technology streamlines configurations of fieldbus protocols whilst maximizing security if data communication with layers of protection. Facilitating data acquisition and exchange between your industrial control systems, machines, factories, the cloud and locations around the world.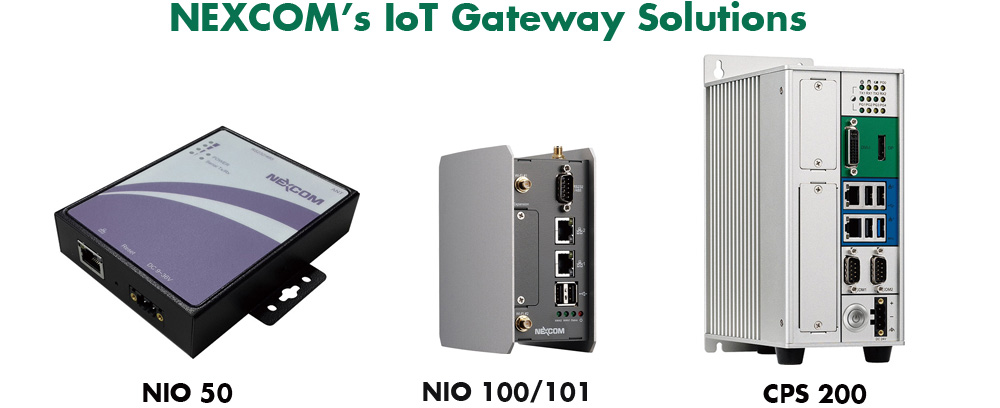 Using a Quad-core Intel Celeron the CPS 200 IoT gateway technology utilizes Wind River Intelligent Platform 3.1 to deliver interoperability, security and manageability into your operations. Providing interoperable connectivity to connect company operations and factory processes with the cloud not just for acquisition but also for security of today's often fragmented control network architecture but also for remote control and monitoring through one device, one cloud and one platform for your maximization of the current IoT but more crucially the ever-present, imperatively influential and dominant applications of the future developments and integration of IoT in our world allowing you to prepare and develop ahead of the game. The crucial expansion credentials of the Nexcom CPS 200 to provide interoperable connectivity and communication include on the field and control level Modbus TCP/IP and Modbus RTU, PROFINET, PROFIBUS, Ethernet/IP and OPC UA links all pre-validated to guarantee reliable secure communication between various systems using various protocols. Built-in NEXCOM IoT studio is a configuration tool combining fieldbus protocol and cloud connection into a unified user interface supporting MQTT and SQLite for speedy gateway deployment and smooth integration with cloud platforms such as IBM Bluemix and Microsoft Azure.
Power comes in the form of a Quad-core Intel Celeron J1900 though the CPS 200 is available with an Intel Core processor for SoftPLC controller and 2-in-1 gateway applications, yet maintaining a rugged heavy duty nature alongside its high-performance, with a wide operating temperature between -20°C and 80°C housed in an aluminum alloy chassis as a solid state fanless computer to guarantee longevity and reliable functionality for its life cycle.
The CPS 200 is designed as an IoT gateway for Cyber-Physical systems with high integration ability and intelligent PC-based controller Modbus TCP/RTU protocol and Moon Island 3.1 OS with a built-in IoT studio it is fantastic unit to help you join on to the current revolution or update to the latest most secure and reliable systems, whether it be intelligent, M2M, automation, gateway or data acquisition, high encryption security mechanisms and McAfee additional software ensure you are working on the cutting edge of the IoT revolution.
The CPS 200 marks the expansion of our IoT range specifically aimed towards allowing you to expand your operations, communication and security with ease including two Intel Quark based IoT gateway systems designed especially for the industrial division- NIO 100 and NIO 101 with both with various options to connect you, your machinery and devices into one network.
We have also added the NIO 50 which is a WiFi serial/Ethernet device server supporting Modbus RTU, TCP, ASCII and MQTT to allow you to connect your equipment for analytical, communicative and informative purposes with remote monitoring and data acquisition capabilities.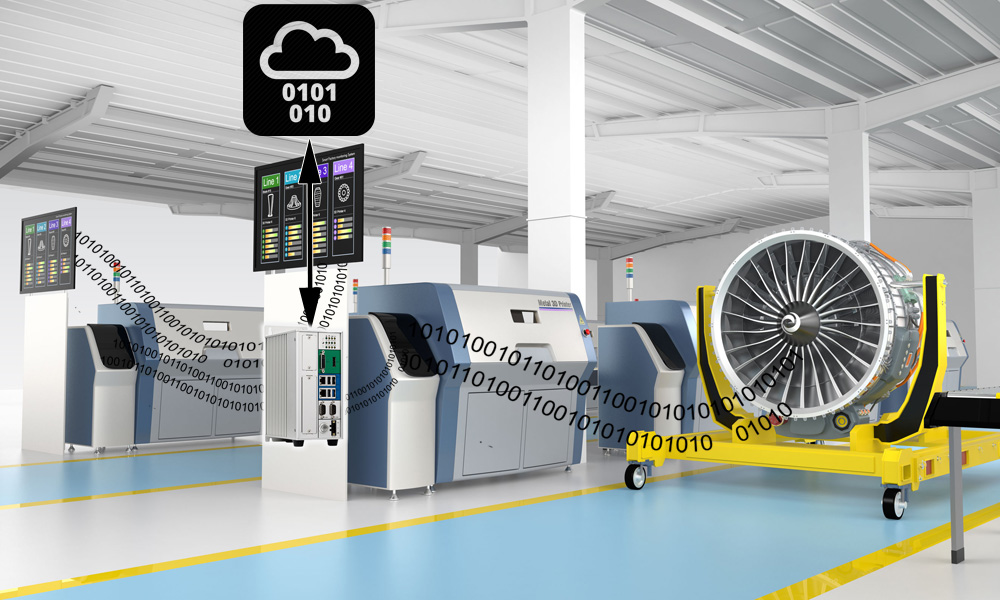 About Assured Systems
Assured Systems is a leading technology company offering high quality and innovative applied computing solutions to the embedded, industrial, and digital-out-of-home markets across the world. Headquartered in Stone, England and with offices in North America, our reach is truly global. Our impressive product portfolio includes a full range of Fanless Embedded Computer Systems, Digital Signage & Multimedia Computer Systems, Touchscreen Panel PCs, Human Machine Interfaces, Vehicle Mount Computers, Rackmount Computer Systems, Single Board Computers, Rugged Laptops & Tablets. Please call the numbers listed above or visit our website at www.assured-systems.com for more information.