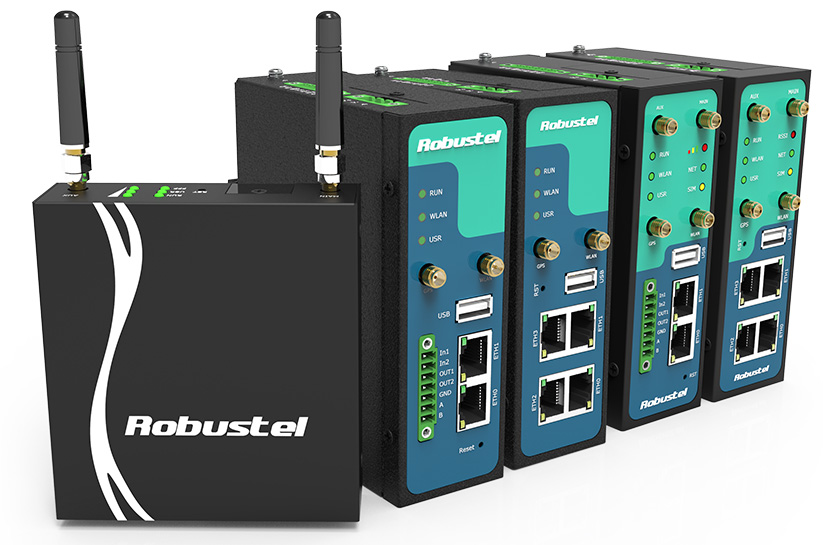 Our new range of industrial machine to machine (M2M) communication products include cellular routers, gateways, modems and remote machine management devices. Offering fast, secure, high speed wireless communication to a number of different vertical markets including digital signage, kiosks, gaming, ATMs, oil & gas, smart light control, renewable energy, security, transportation and industrial automation.
Whether you require a simple industrial grade 3G/4G LTE modem or more comprehensive intelligent router with built in VPN technology, our range of products are easily connected and set up using a comprehensive software suite provided with each module allowing data communication and control of equipment in remote areas without the expense and inconvenience of wiring.
All our solutions are fully compliant with ISO9001:2008 quality standards and have global approvals for use on cellular networks in Europe, North America, Latin America, Australia and most of Asia. A summary of our current range is listed below:
GoRugged Modems
GoRugged Routers
R3000: Dual SIM Industrial Cellular VPN 2G/3G/4G Router with GPS & Wi-Fi
R3000 Quad: Industrial Cellular VPN Router with 4 Ethernet Ports for GPRS/EDGE/UMTS/HSPA/4G LTE Networks
R3000 Lite: Low Cost Dual SIM Industrial Cellular VPN 2G/3G/4G Router
Software – RobustLink
RobustLink is a cloud based platform to help you configure, monitoring, control your remote Robustel products in real time, RobustLink is supported by R3000 series router, M1000 Pro V2 and M1000 XP modems.
Centralized M2M Management Platform;
Support Robustel GoRugged R3000 series, M1000 XP and M1000 Pro V2;
Support monitor, configure and manage large numbers of remote devices on a private network over the web.
Software – RobustVPN
RobustVPN is a VPN software suite to help you setup secure VPN tunnels between Robust VPN and remote R3000 routers, so that you can get access to the remote site from anywhere, any time. RobustVPN provides a user-friendly web based GUI and makes VPN network deployment easier.
Easy to connect within VPN tunnel;
Secure internet access to remote stations;
Attaching various control stations;
Connection status overview;
Multi-users and Multi-access;
Remote Configuration;
Number of Devices: up to 1000+.
View the full Industrial Cellular Range. Our experienced sales team can offer the most up to date information and suggest options which fit your specification and budget; depending on location, please call the numbers listed at the top of the page or use the contact form to send us your requirements.
About Assured Systems
Assured Systems is a leading technology company offering high quality and innovative applied computing solutions to the embedded, industrial, and digital-out-of-home markets across the world. Headquartered in Stone, England and with offices in North America, our reach is truly global. Our impressive product portfolio includes a full range of Fanless Embedded Computer Systems, Digital Signage & Multimedia Computer Systems, Touchscreen Panel PCs, Human Machine Interfaces, Vehicle Mount Computers, Rackmount Computer Systems, Single Board Computers, Rugged Laptops & Tablets. Please call the numbers listed above or visit our website at www.assured-systems.com for more information.