LG 55EW5F-A 55″ Transparent OLED Signage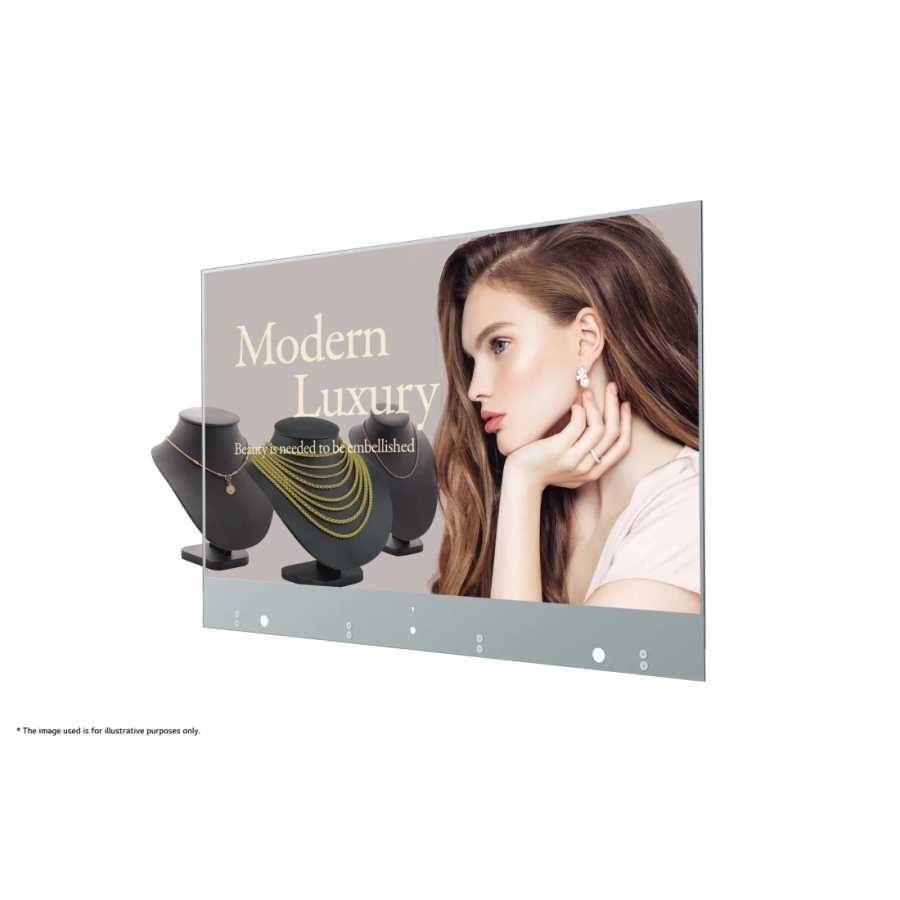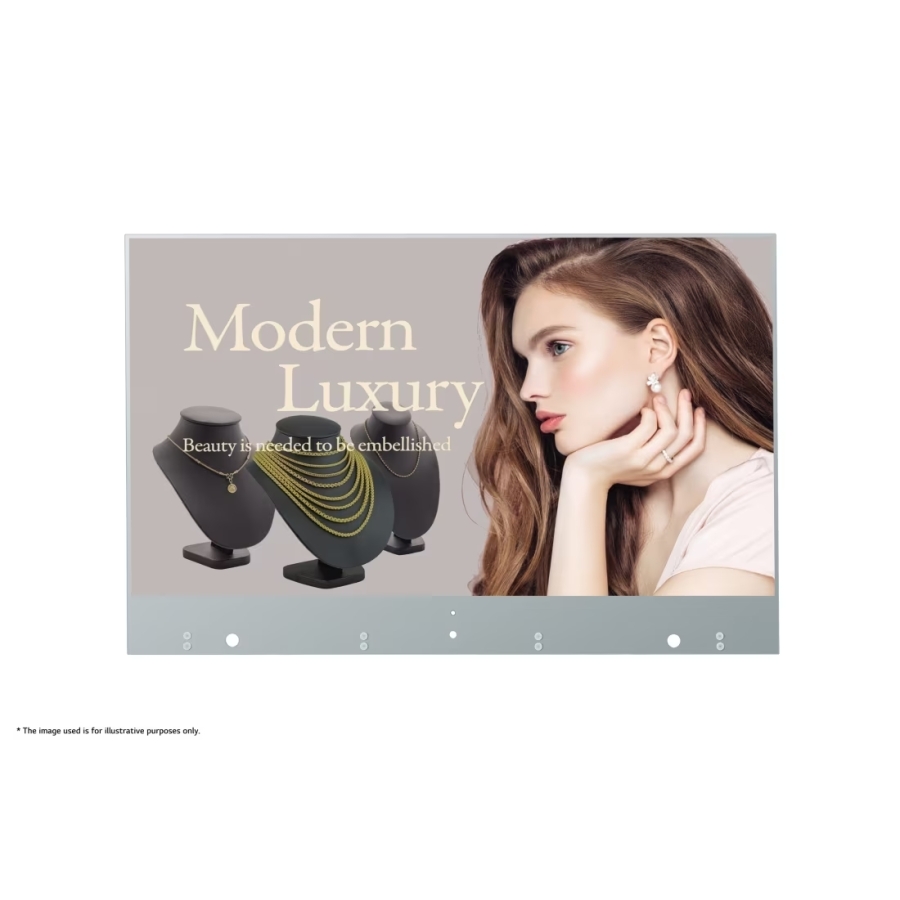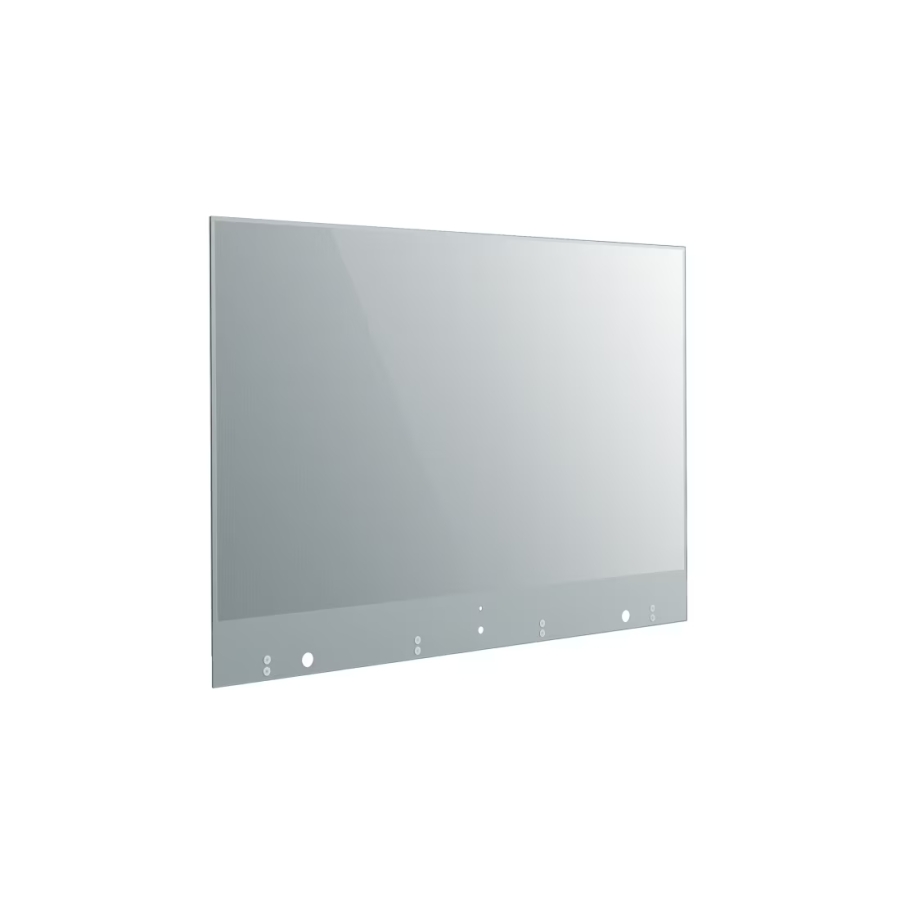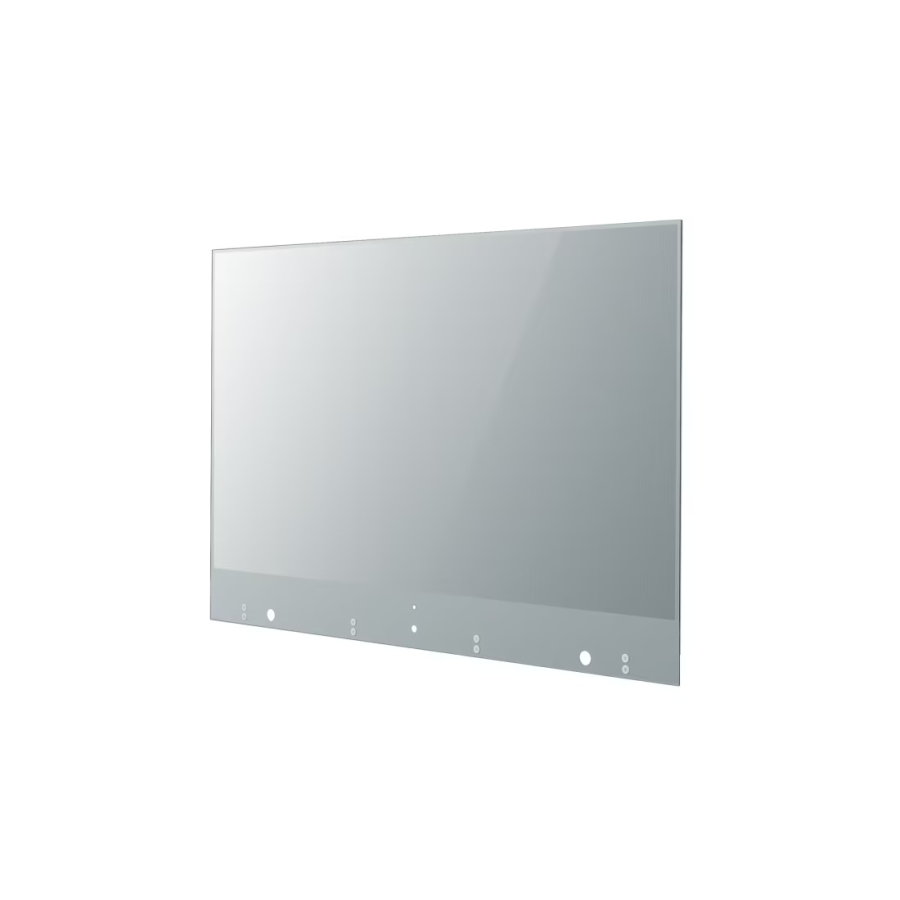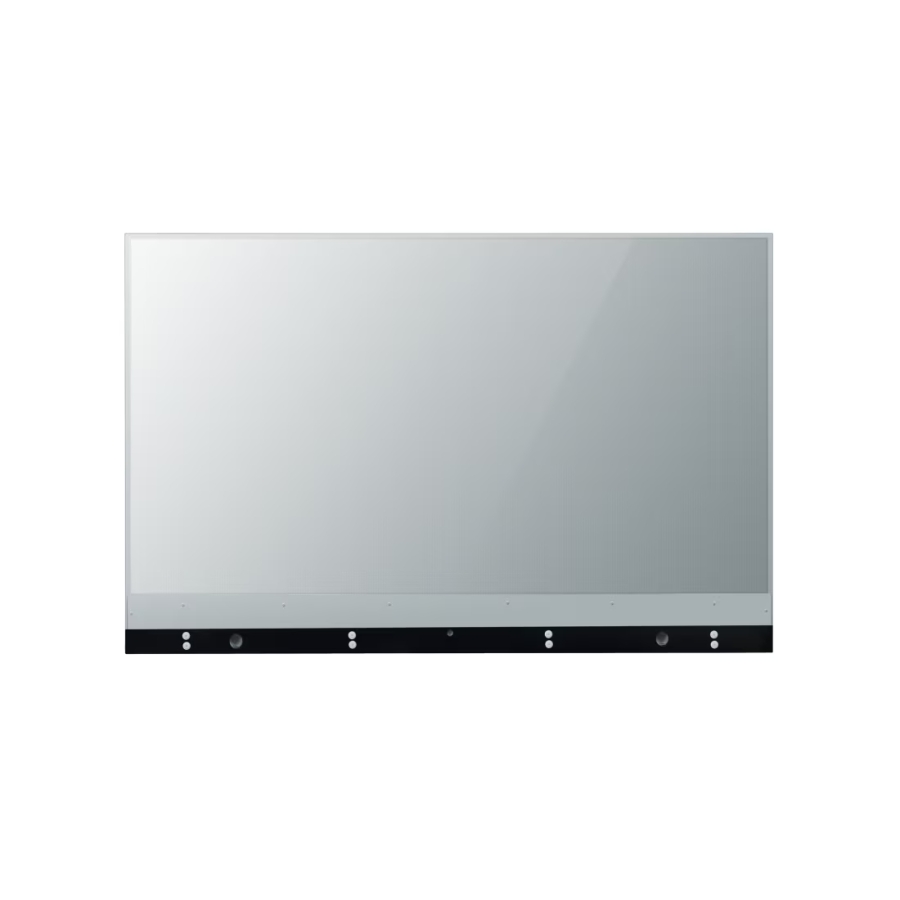 LG 55EW5F-A 55″ Transparent OLED Signage
55EW5F-A Price: $POA
Unrivaled Picture Quality
High Transparency (38%)
Customizable & Expandable Design
Effective Information Delivery
AR Effects in the Dark
Robust Design for Safety
For more information please click "Add to Inquiry". Alternatively you can contact our US sales team on +1 347 719 4508.

Details
The LG 55EW5F-A Transparent OLED signage illuminates spaces that once were hidden away behind the display, completely harmonizing with its surroundings. Boasting vivid and clear colors with high transparency, this display provides valuable information about as well as visual enhancements to objects placed behind it, giving viewers an impressive "wow" factor.
The LG's OLED technology, featuring self-lighting pixels, maintains accurate and vivid colors even when the display becomes transparent. It brings content to life, making it difficult for people to separate content from the real objects placed behind the screen. Only when viewed from a side angle is the content readily distinguishable from the actual object. Also noteworthy, LG Transparent OLED signage delivers awe-inspiring picture quality in all parts of the screen, even from wide viewing angles.
Thanks to its high transparency (38%), much higher than conventional LCD transparent displays, LG Transparent OLED signage blends into its surroundings seamlessly and naturally. The display's see-through view turns places where it is installed into open and interactive spaces.
LG Transparent OLED signage is designed as a semi-assembled display, meaning you can install it in various ways to fit into existing structures and spaces. The single stand-alone type is available, as well as ceiling and wall-mount types. Displays can be also tiled together to make a immersive screen, enabling installation on large show-windows.
Using LG Transparent OLED signage, you can surprise viewers with AR effects in the dark. The content displayed seems life-like, adding another "wow" factor to the viewing experience. The tempered front glass protects the screen from external impact, and its verified safety design means it is reliable enough to endure shock and vibration caused by the surrounding environment, such as moving trains.
Downloads
System Integration
Please ask about how we can configure your solution
Global Operations
We ship and support products via offices globally
Full Warranty
Industry leading warranties on all solutions as standard
Technical Support
Experienced engineers are on hand to support your project
Can't Find What You Want?
| | |
| --- | --- |
| Screen Size | 55" |
| Resolution | 1920x1080 |
| Brightness | 400nit |
| Glass Type | Anti-Reflective, Tempered |
| Viewing Angle | 178/178 (H/V) |
| I/O | DP, HDMI, LAN, RS232, USB |
| Mounting | Ceiling Mounted |
| Operating Temperature | 0° to 40°C |
| Operating Humidity | 10% to 80% |
| LAN | Yes |
Shipping Information
Orders dispatched from Assured Systems USA will be delivered using FedEx.
Payment Methods & Options
Accepted payment methods for US customers include bank transfer, VISA or Mastercard in USD.
Warranty & Service Information for LG Products (United States)
All LG products purchased from Assured Systems come with a 2 year warranty as standard, with additional extension options available upon request. Warranties cover all products distributed in the USA including systems which have been customized by Assured Systems.
Related Products
You may also like...