Nexcom IPPC 1640P 15.6″ Industrial Panel PC Multi-touch IP66, J1900, Fieldbus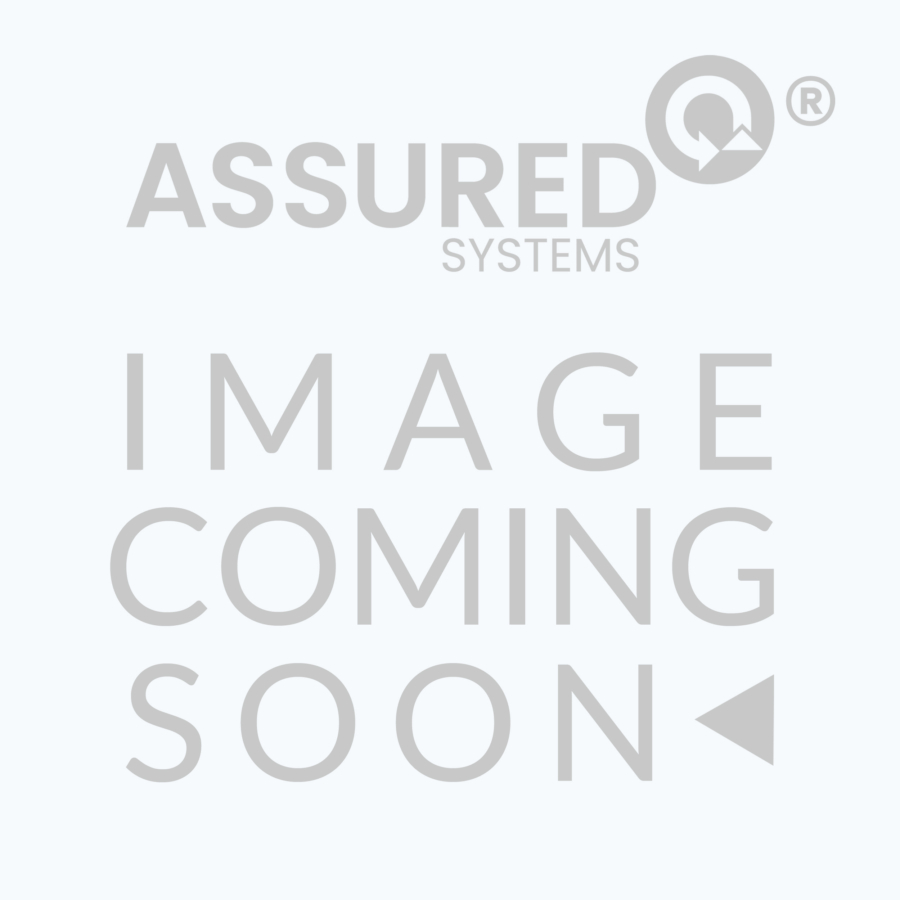 Nexcom IPPC 1640P 15.6″ Industrial Panel PC Multi-touch IP66, J1900, Fieldbus
End of Life
IPPC 1640P is a 15.6" heavy-duty industrial panel PC incorporating an industrial motherboard for maximal functionality. The IPPC 1640P Panel PC also has a TFT LED backlit LCD panel with 1366×768 WXGA-HD
Brand: Nexcom
Intel Celeron Processor J1900 Quad Core 2.0GHz CPU
1366 x 768 resolution
300 NITS brightness
10 point projected capacitive touch technology
Size: 417.4mm (H) x 312.4mm (W) x 63.75mm (D)
For more information please click "Add to Inquiry". Alternatively you can contact our US sales team on +1 347 719 4508.
Discontinued
This product is end of life. There may still be stock available; please contact us for more information or suitable replacement solutions.
IPPC 1640P
Assured Systems USA
USD

Details
IPPC 1640P is a 15.6″ heavy-duty industrial panel PC incorporating an industrial motherboard for maximal functionality. The IPPC 1640P Panel PC also has a TFT LED backlit LCD panel with 1366×768 WXGA-HD resolution for optimal playback- all contained within a robust aluminum housing with no bezel for harsher environments. It's 10 point P-cap multi-touch system also benefits from the bezel-free design to boost usability whilst the front panel adopts a flush design and is rated as IP66 standard. The IPPC 1640P supports WWAN/WLAN expansion, dual Gigabit Ethernet connectors, 2x Mini-PCIe slots and one SIM card holder. A second display can be connected via a VGA port should you require whilst the IPPC 1640P also works as a support fieldbus module with optional fieldbus ports and 2x isolated RS232/422/485 ports.
Ordering Info
IPPC 1640P (P/N: 10II1640P00X0): 15.6" WXGA LED backlight touch panel PC, Intel Atom J1900 2.42 GHz, touch screen, 4GB DDR3L, 2 x RS232/422/485 and brightness adjustment buttons, optional fieldbus module
12V, 60W AC/DC power adapter w/o power cord (P/N: 7400060019X00)
PROFINET master interface module: FBI90E-PNM for APPC (P/N: 88IA1932T00X0)
EtherNet/IP master interface module: FBI90E-EP for APPC (P/N: 88IA1932T01X0)
EtherCAT master interface module: FBI90E-ECM for APPC (P/N: 88IA1932T02X0)
PROFIBUS master interface module: FBI90E-PBM for APPC (P/N: 88IA1932T03X0)
DeviceNet master interface module: FBI90E-DNM for APPC (P/N: 88IA1932T04X0)
Downloads
System Integration
Please ask about how we can configure your solution
Global Operations
We ship and support products via offices globally
Full Warranty
Industry leading warranties on all solutions as standard
Technical Support
Experienced engineers are on hand to support your project
Can't Find What You Want?
LED size: 15.6", 16:9
Resolution: WXGA 1366×768
Luminance: 300cd/m2
Contrast Ratio: 1000
LCD color: 16.7M
Viewing Angle: 80(U), 80(D), 85(L), 85(R)
Backlight: LED
Touch: Ten points P-Cap (Projected Capacitive Touch)
Touch Light Transmission: 87%
Anti-scratch Surface: 7H hardness
Touch interface: USB
Touch: Windows 8 compliance
CPU: On-board Intel Celeron quad core processor J1900, up to 2.42GHz, 2M L2 Cache
BIOS: AMI BIOS
System memory: 2x 204-pin DDR3L SO-DIMM socket, 4GB DDR3L (default),support up to 8GB DDR3L-1066/1333, Non-ECC and Unbuffered
Storage Device:– 1x external locked CFast socket– 1x hard drive bay: optional 1x 2.5" SATA HDD or 1x SATA DOM
Watchdog Timer: Watchdog timeout can be programmable by software from 1 second to 255 seconds and from 1 minute to 255 minutes (tolerance 15% under room temperature 25°C)
H/W status monitor: monitoring system temperature, and voltage
Expansion: 2 x mini-PCIe sockets (support optional Wi-Fi, 3.5G module or fieldbus card)
Panel Backlight Control Button: increase brightness/decrease brightness/backlight on/off
Front logo LED indicator to show operating status
Ethernet: 2 x RJ45
2nd Display VGA Port: 1 x DB15
Audio port: 1x Line Out
USB: 2 x USB 2.0, 1 x USB 3.0
Power: 2-pin Remote Power on/off switch, Power switch, Reset button
COM #1: RS232/422/485 w/ 2.5kv isolated
COM #2: RS232/422/485 w/ 2.5kv isolated
Fieldbus: (protocol interface Optional)– FBI90E-PNMProtocol: ProfiNET masterConnector: Dual RJ-45– FBI90E-EPProtocol: Ethernet/IP masterConnector: Dual RJ-45– FBI90E-ECMProtocol: EtherCAT masterConnector: Dual RJ-45– FBI90E-PBMProtocol: Profibus masterConnector: Dual RJ-45– FBI90E-PBMProtocol: Profibus masterConnector: DB9– FBI90E-DNM
Protocol: DeviceNet master
Connector: 5-pins Phoenix Contact terminal
HD Codec: Realtek ALC886-GR
Audio Interface: Line-out/Line-in(optional)/Mic-in(optional) audio Jack
LAN Chip: dual Intel® I210AT Gigabit LAN
Ethernet Interface: 10/100/1000 based-Tx Ethernet compatible
Color: Pantone 425CRAL 70 24 front bezel
IP Protection: IP66 front
Mounting: panel/ wall/ stand/ VESA 100mm x 100mm, system with panel mounting kit w/o panel mounting hole
Power Input: 12~30VDC
Power Adapter: optional AC to DC power adapter (+12V, 60W)
Vibration:– IEC 68 2-64 (w/ HDD)– 1Grms @ sine, 5~500Hz, 1hr/axis (HDD operating)– 2Grms @ sine, 5~500Hz, 1hr/axis (CFast operating)– 2.2Grms @ random condition, 5~500Hz, 0.5hr/axis (non-operating)
Shock:– IEC 68 2-27– HDD: 20G@wall mount, half sine, 11ms
Operating temperature: -10°C to 60°C
Storage temperature: -20°C to 75°C
Operating humidity: 10%~90% relative humidity, non-condensing
Dimension: 417.4 x 312.4 x63.75mm
Weight: 6.4Kg
Certification: CE (including EN61000-6-2/EN61000-6-4), FCC class A
OS: Windows 8 32bit/64bit, Windows 7 32bit/64bit, WinCE 7.0
Shipping Information
Orders dispatched from Assured Systems USA will be delivered using FedEx.
Payment Methods & Options
Accepted payment methods for US customers include bank transfer, VISA or Mastercard in USD.
Warranty & Service Information for Nexcom Products (United States)
As standard we offer a 2 year warranty on all Nexcom products sold and distributed within USA regions when purchased directly from Assured Systems. We are proud to be an official Nexcom partner and can supply products with secure and certified delivery directly from our US headquarters. Warranties can also be extended if required, please contact our sales team for options.
Related Products
You may also like...