In this article:
IoT and M2M Data SIM Packages Across Multiple Networks
Assured Systems now offer IoT and M2M, SIM data packages for all our relevant products as well as your existing networked hardware.
Assured Systems now offer IoT and M2M, SIM data packages for all our relevant products as well as your existing networked hardware. We work across multiple networks including O2, Vodafone and EE to find the most appropriate data plan for your business. We can offer fast, reliable and cost-effective data connectivity solutions, whatever your budget may be and whatever your business requires.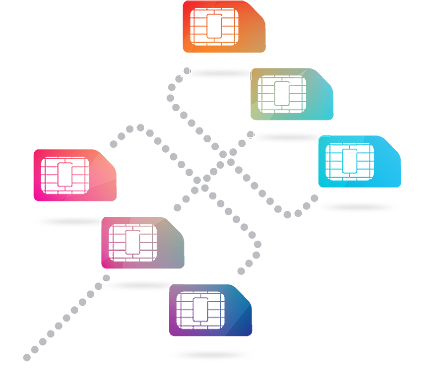 Machine to Machine (M2M)
Machine to machine (M2M) is a broad label that can be used to describe any technology that enables networked devices to exchange information and perform actions without the manual assistance of humans. Managed connectivity automates the communication process between machines, so they can communicate anytime, anywhere and provide real-time information about their status.
M2M SIM have different qualities for a variety of industrial uses to include greater storage capacity and a higher number of read-write cycles, meaning it has a longer lifetime than a classic SIM. Additionally, Industrial and Automotive M2M SIM are built with materials that enable them to operate in harsh environmental conditions with wide operating temperatures. Our SIM provision means that you can be reassured of operation to the standard of the system, rather than adding a 'weakest link' to a project with a standard SIM card.
Our M2M and IoT Connectivity plans offers:
Realtime information about status and data usage with control at your fingertips through a secure management portal
Aggregated data allowance across all SIM giving much more efficient data plans
Fully flexible data allowance per SIM
Ability to roam onto multi global networks for business critical applications (access to 650 networks in 180 countries)
Multi-network SIM enabling access to all 3 major UK networks, through the single SIM solution
Internet of Things (IoT) Gateways
IoT extends internet connectivity beyond traditional devices like desktop and laptop computers, smartphones and tablets to a diverse range of devices and everyday things that utilize embedded technology to communicate and interact with the external environment.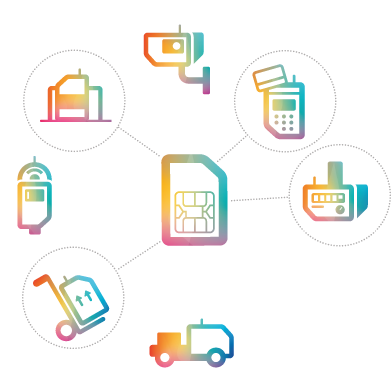 Our range of IoT gateways are concerned with device connectivity, protocol translation, data filtering and processing, security, updating or any other such information management tasks. Through wireless networks, these devices can receive and transmit data for more effective management of anything from wind turbines to environment temperature control.
Again, our SIM and data solutions offer a more reliable and robust connection over multiple networks for mission-critical applications. Be sure to talk to us about incorporating SIM cards and pre-arranging data packages for your project when choosing any of our connectible embedded systems.

About Assured Systems
Assured Systems is a leading technology company offering high quality and innovative applied computing solutions to the embedded, industrial, and digital-out-of-home markets across the world. Headquartered in Stone, England and with offices in North America, our reach is truly global. Our impressive product portfolio includes a full range of Fanless Embedded Computer Systems, Digital Signage & Multimedia Computer Systems, Touchscreen Panel PCs, Human Machine Interfaces, Vehicle Mount Computers, Rackmount Computer Systems, Single Board Computers, Rugged Laptops & Tablets.