Intelligent transportation systems now provide a proven strategy for addressing numerous problems faced in our "intelligent" society. Safety, congestion & continual growth are just a couple of the problems that intelligent systems can counter as well as offering improved efficiency, productivity and environmental impacts. The wider integration of technology in transportation is mandatory, transport is the circulatory system of any economy, the complex infrastructure that supports our journeys and the products that sustain civilization. It is sometimes forgotten just how pivotal this industry is- everything you touch and see has been transported into your world from somewhere wholly different.
Their integration will become effortless in the smart cities of the future and in the current systems that facilitate our every need. However the truth is that more than anything, these smart forms of transport are more than appropriate for our world, they are compulsory. Why? Three words- globalization, population and urbanization. All three are conspiring to overthrow transportation systems the world over and the issues spring from their very nature, current systems were simply not designed for the sheer volume they now have to contend with. The last 50 years has seen international trade in manufactured goods grow one hundred times over. In 1950 eighty-three cities consisted of over a million people, now there is over 476. IBM predicts that as population growth continues, demands on the transportation systems is expected to grow at twice the rate.
Hence some of the largest investments in recent history, with India investing trillions into their own smart cities project and an expected 30 trillion to be spent by governments on colossal transportation schemes in the next 20 years. The crucial understanding is that these investments aren't just for the masses of products and people but instead these vast investments will as transportation always has- support and improve economic development.
We have a wealth of transportation based systems whether it be for your wheels, rolling stock or maritime operations. Our units are fully certified to international standards such as EN50155, EN50121, EN45545-2 and allow you to implement intelligent monitoring and control into your application with ease, ideal for further expansion, development and integration with the IIoT in a cost effective manner.
tBOX323-835-FL: Fanless Railway PC with Intel Atom E3845 CPU EN50155
Our new embedded computer systems are designed categorically for the transportation industry, tBOX323-835-FL is a fanless railway PC with an onboard quad core Intel Atom E3845. This rail system elevates its own performance, and has a wealth of dedicated IOs including 5 COM ports and 2 x M12 LAN connectors. For in train surveillance the tBOX323-835-FL comprises VGA and HDMI outputs, whilst making for an ideal all-in-one IoT device for your intelligent transport solution. You can see the full specification of the tBOX323-835-FL or view our full range of railway computers.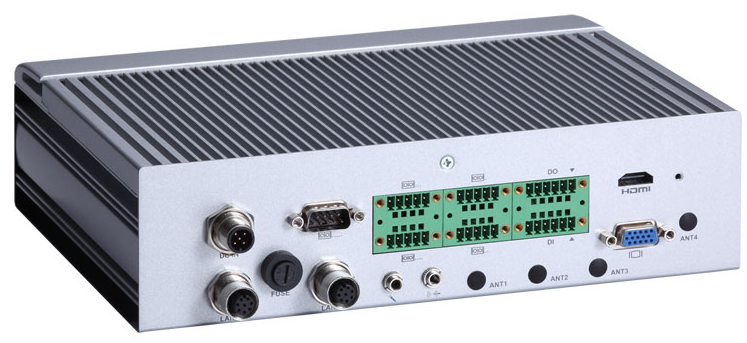 GOT712-837: 12.1″ Rail Certified Touch Panel PC EN50155
We also have a comprehensive offering in terms of railway HMIs- the new all-in-one panel PC GOT712-837 similarly meets EN50155, EN5021-3-2 EMC, EN61373 and EN45545. Its touch panel interface allows maximum user functionality with a clerical 800 nits of luminance over its 12.1" touch panel. You can see the full specification of the GOT712-837 or view our full range of railway computers.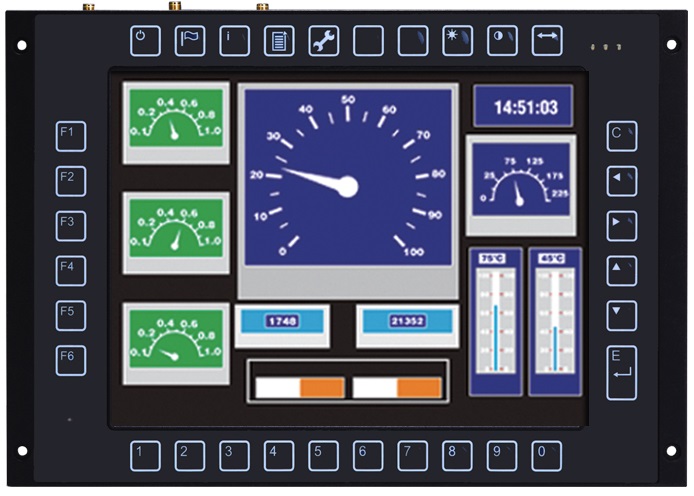 ER58000: 8 10/100BASE M12 PoE Industrial Ethernet Switch EN50155
This new range also sees the addition of an industrial hardened Ethernet switch- ER58000 for use of course, within the transportation sector with compliance for numerous certifications. It has built in 8-port 10/100BASE M12 and 2-port Gigabit M12/LC connectors making it extremely suited for rolling stock integration. You can see the full specification of the ER58000 or view our full range of railway computers.

P6105: 10.4″ IP65 Railway Touch Display EN50155 T1 Class
Finally we have a couple of new monitors- namely the P6105 is EN50155 certified and specially designed for use within rolling stock. With rugged resistive touch displays, they are both feature rich with wide operating temperatures and support various mounting options such as VESA and panel mount. The P6105is a IP65 compliant 10.4" display with 500 nits of brightness with built-in power saving ability and various inputs such as DVI-D. You can see the full specification of the P6105 or view our full range of railway computers.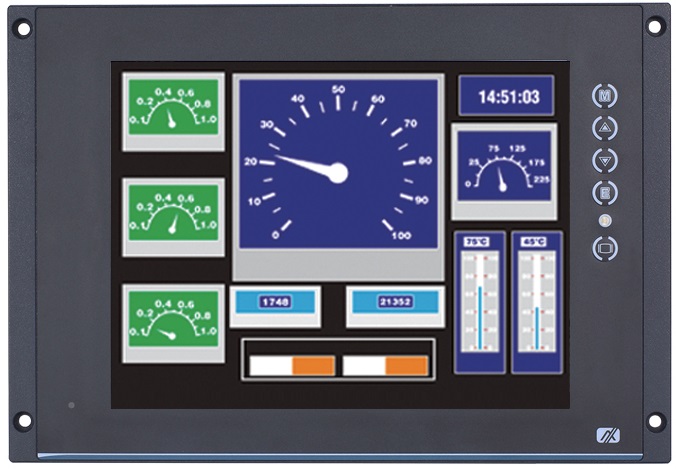 For more information on any of the aforementioned products please follow the hyperlinks to see the full product with specifications and ordering information or call either our UK office +44 1785 879 050 or US office +1 864 421 6991 and we'd be glad to be of your assistance.
About Assured Systems
Assured Systems is a leading technology company offering high quality and innovative applied computing solutions to the embedded, industrial, and digital-out-of-home markets across the world. Headquartered in Stone, England and with offices in North America, our reach is truly global. Our impressive product portfolio includes a full range of Fanless Embedded Computer Systems, Digital Signage & Multimedia Computer Systems, Touchscreen Panel PCs, Human Machine Interfaces, Vehicle Mount Computers, Rackmount Computer Systems, Single Board Computers, Rugged Laptops & Tablets.