In this article:
Highly Expandable Industrial GPU Automation PC with Regulated Air Flow
Neousys Technology have launched the Nuvo-8034, a 19" rugged GPU automation system based on a one-for-all concept meeting demands of industrial automation, machine vision automation and Al applications.
Highly Expandable Industrial GPU Automation PCs with Regulated Air Flow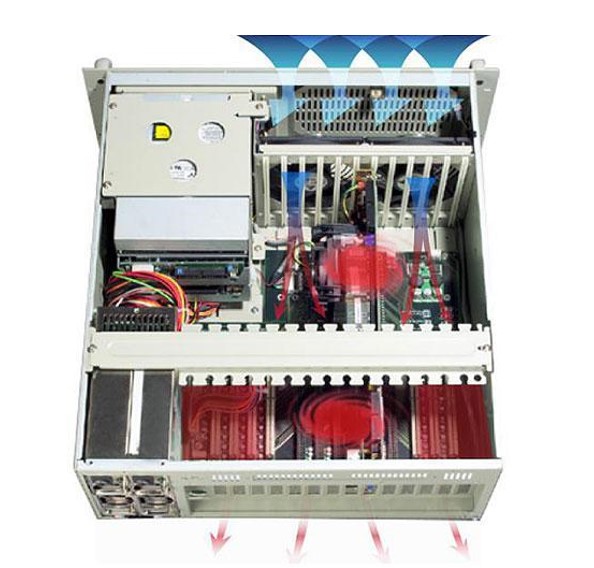 Traditional 19" rack-mount IPC with insufficient airflow and thermal build-up around the expansion cards.
Introducing the NUVO-8034 Rugged GPU Automation System
Neousys Technology have launched the Nuvo-8034, a 19" rugged embedded computer that is based on a one-for-all concept by perfectly meeting the I/O expansion demands of industrial automation and system integrators for machine vision automation and AI applications.
At first glance you can see that the Nuvo-8034 is a new-breed of industrial box PC which can exceed the slot capacity and computing performance of traditional 4U rack-mounted 19″ IPCs. This gives our customers a great opportunity to half the size of their control cabinet or put more simply put more devices into it. The front accessible I/O design makes it very easy to deploy and maintain and the additional 180W GPU supports cutting-edge deep learning methodologies to build up more complicated vision inspection. We believe the Nuvo-8034 is a well-suited universal platform fulfilling all demands of machine automation and vision inspection.
The Nuvo-8034 offers a total of seven expansion slots which include: two x16 PCIe, two x8 PCIe and three PCI slots. It is powered by the Intel 9th/8th-Gen Core processor and Intel C246 chipset delivering state-of-the-art processing among off-the-shelf box-PCs and rackmount IPCs. The Nuvo-8034 consists of a distinctive power design and effective thermal ventilation whilst being able to power a single 180W NVIDIA GPU to fuel tera FLOPS performance for deep learning-based vision inspection applications.
The external front-facing I/O for the Nuvo-8034 has 8 x USB 3.1 Gen2/Gen1 ports with screw-lock, 2 x Gigabit Ethernet ports, 4 x COM ports and 8 x Isolated DI and 8 x Isolated DO for general machine automation use. It also contains two front-accessible, hot-swappable 2.5" SATA tray with RAID 0/1 support for easy storage manipulation. Internally it supports M.2 NVMe and up to 128GB DDR4 memory for ultimate system performance.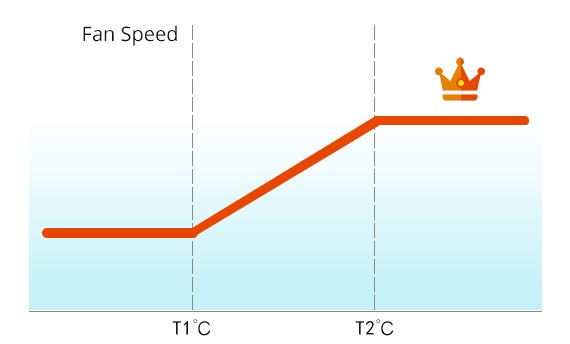 These box PCs sustain low internal chassis temperatures by regulating airflow for add on cards by utilizing an optimized air inlet aperture and optional fan. The user can define fan speed vs temperature profile in the BIOS and the adjustable settings allow the NUVO-8034 to be quieter during operation while extending the fan's lifespan and in turn enhancing system stability and durability.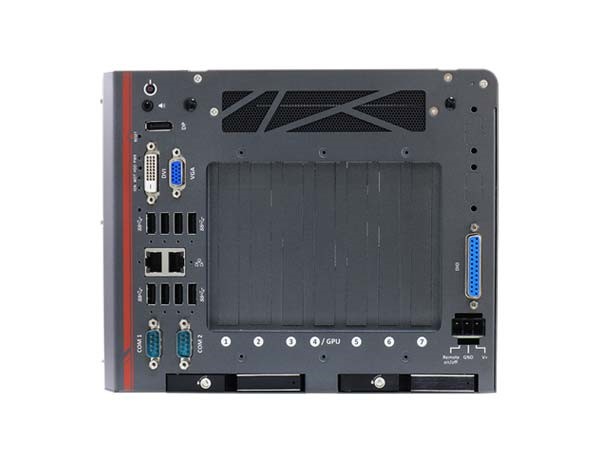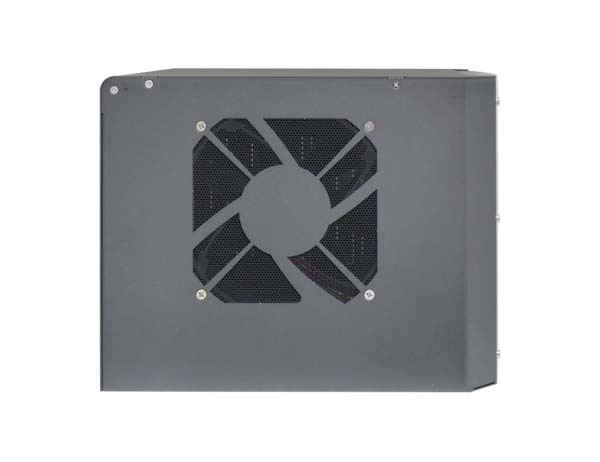 Furthermore, the rugged NUVO-8034 can withstand -25°C to +60°C whilst maintaining both the CPU and GPU under full load. Being MIL-STD-810G certified these systems are also built to withstand both shock and vibration prone in the field of industrial automation.
Assured Systems can integrate your own expansion cards and source hard to find cards which suit legacy applications. By installing any embedded operating system and pre-loading application software and drivers to suit your expansion cards and peripherals our systems are deployable straight out of the box.