Diamond Systems Osbourne NVIDIA Jetson AGX Orin Carrier and Development Kit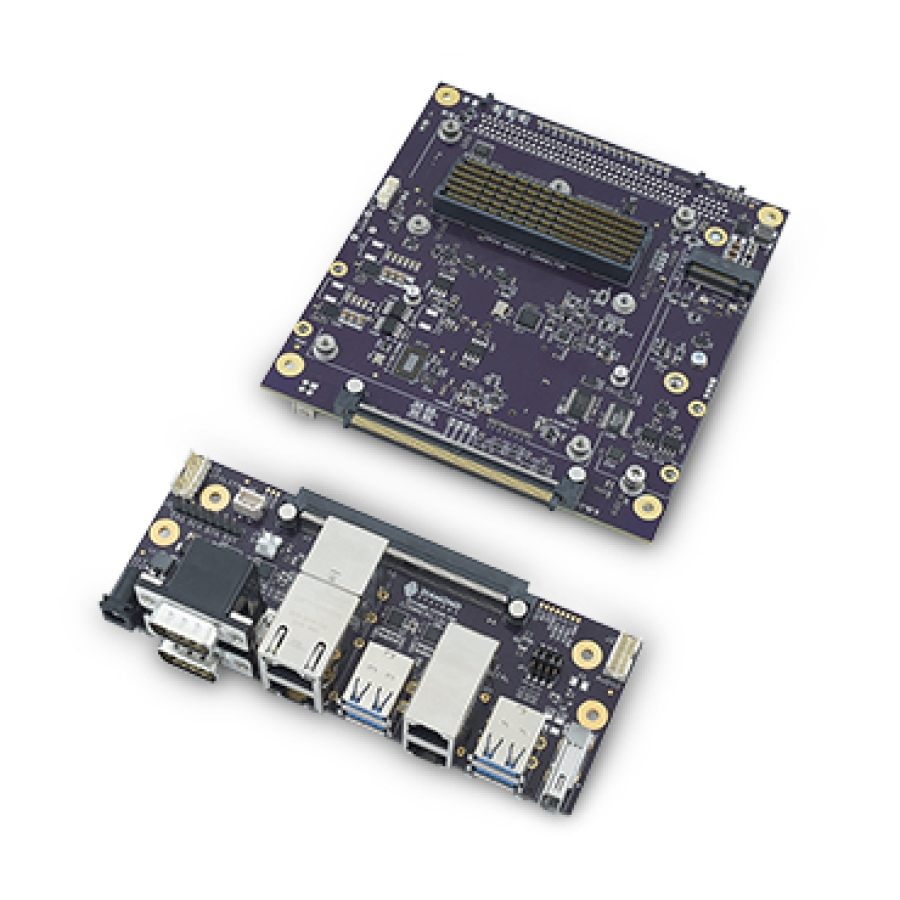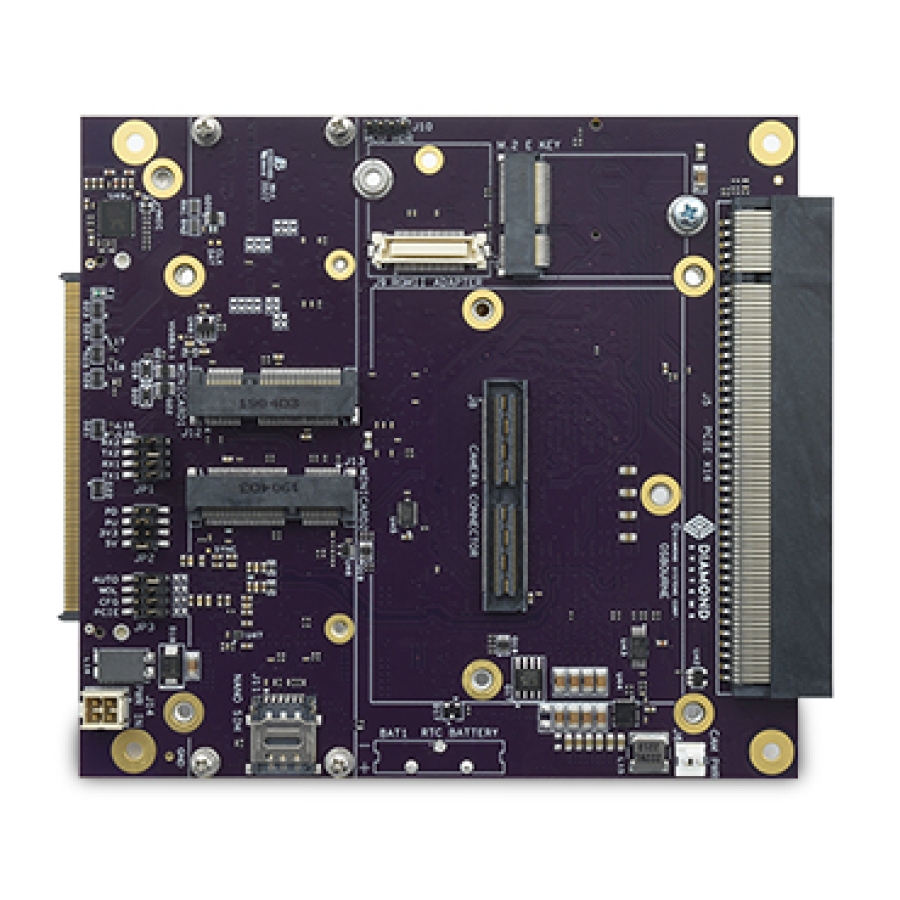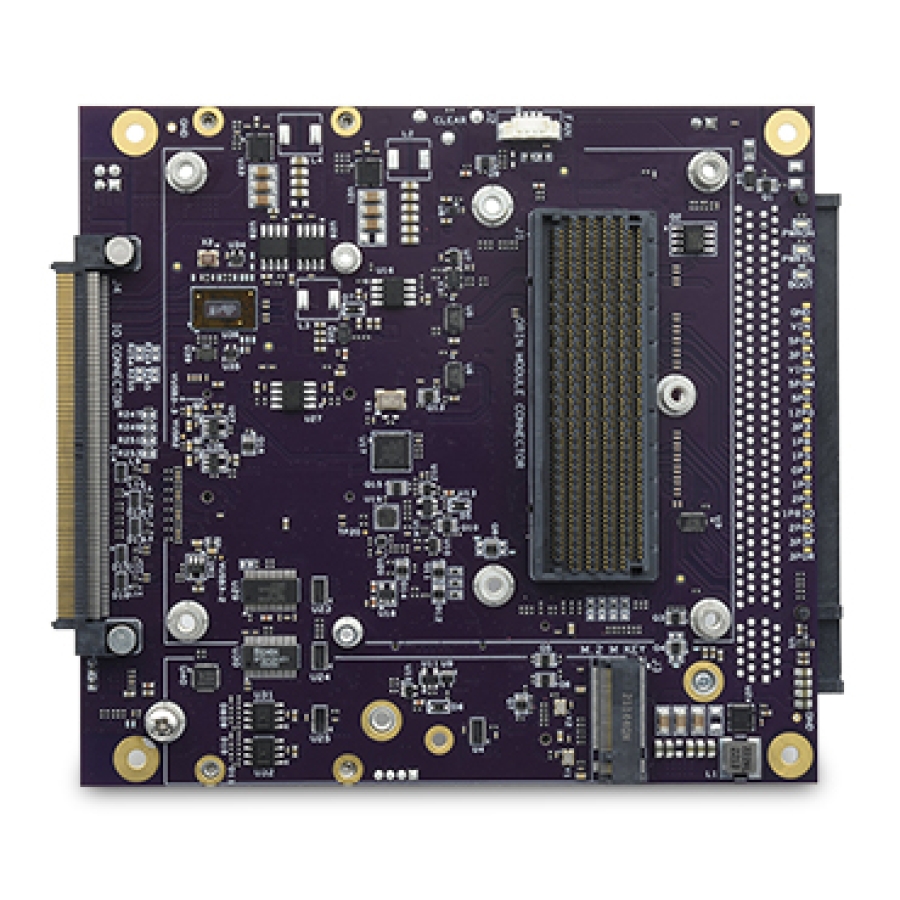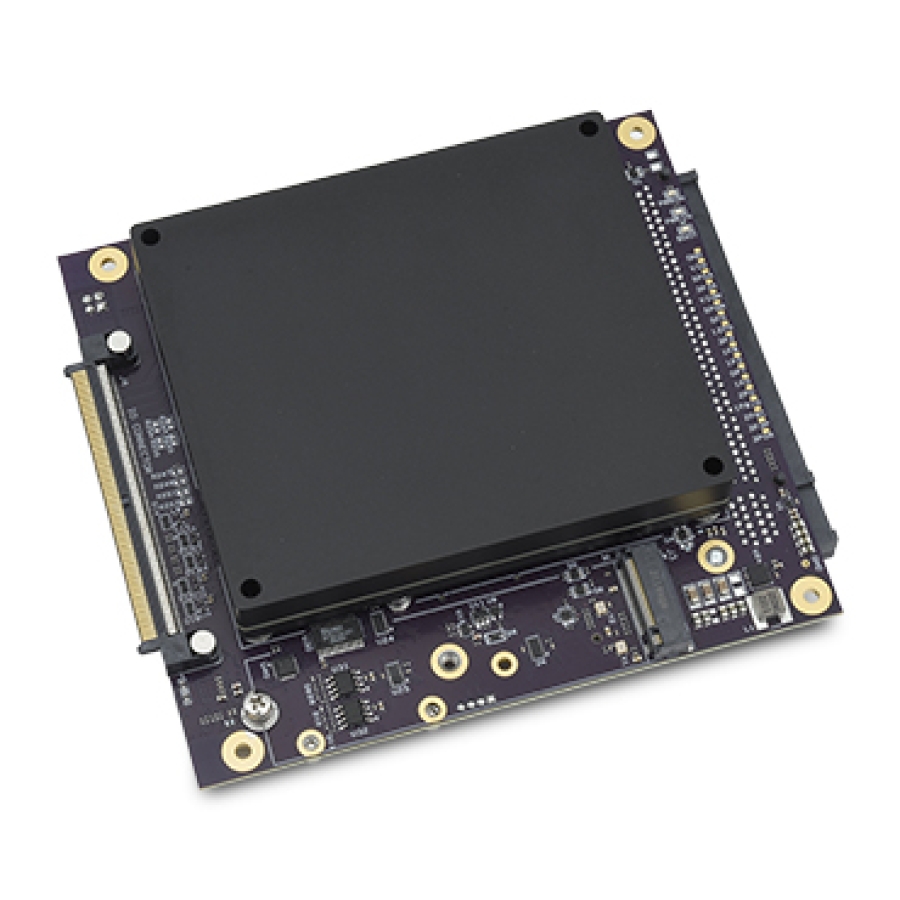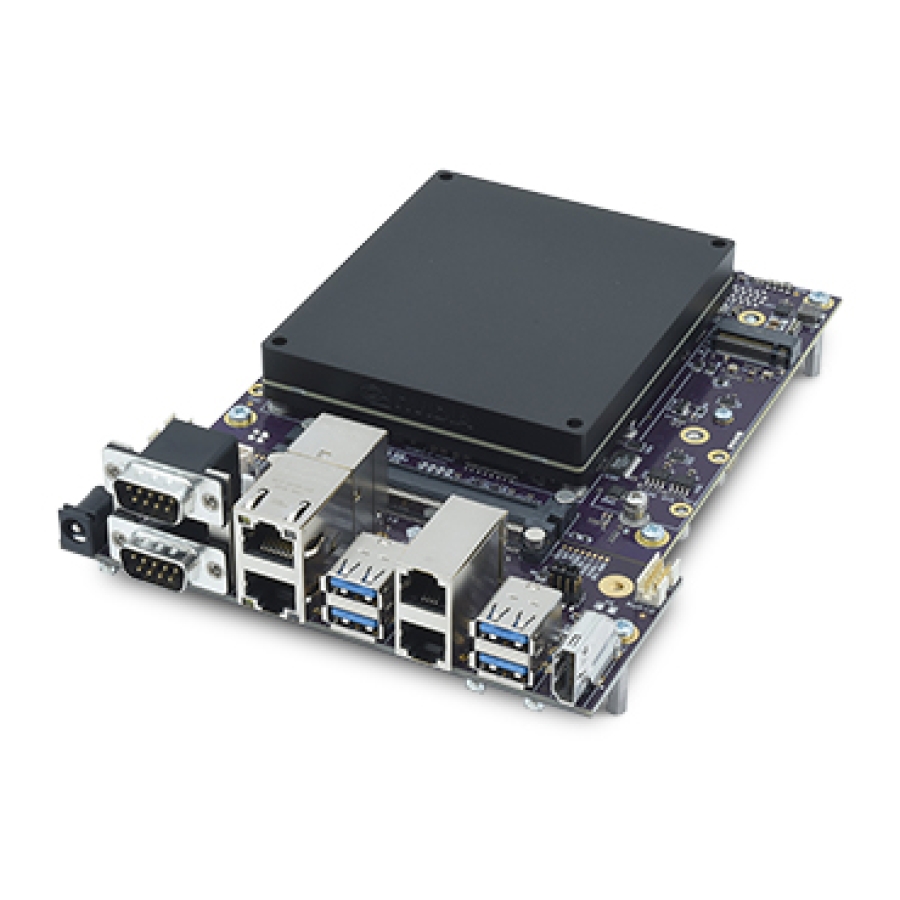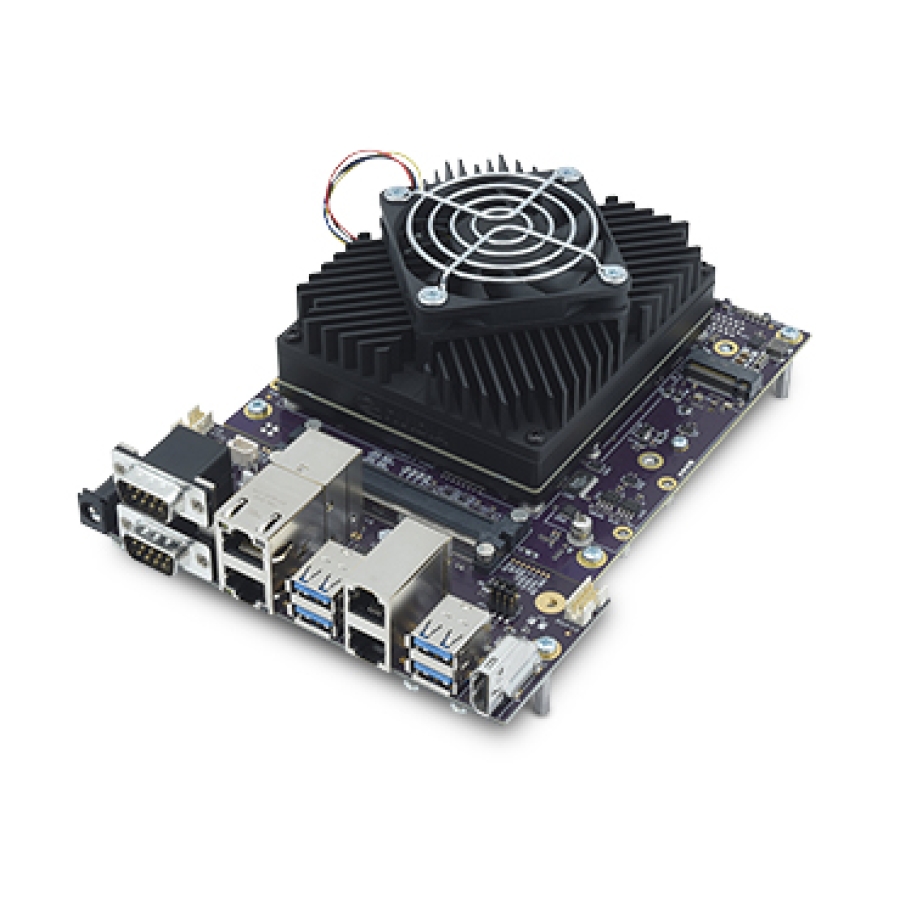 Diamond Systems Osbourne NVIDIA Jetson AGX Orin Carrier and Development Kit
OSBOURNE Price: $POA
3x USB 3.2 ports & 4x USB 2.0 ports
1x 1G/2.5G/5G/10G Multi-Gigabit Ethernet port
1 10/100/1000Mbps Ethernet Port
4 x4 or 8 x2 lane CSI-2 camera Interface using industry-standard adapter socket
2x software configurable RS-232/422/485 ports with TTL option on one port
2x fixed RS-232 ports
1x HDMI 2.0a/b directly from Orin module
Audio I/O via ALC5640 CODEC
8 Digital I/O via I2C I/O expander
2x CAN 2.0 ports with non-isolated transceivers
2x mPCIe full-size sockets with PCIe and USB support
1 M.2 M Key (2280 or 2242) NVMe expansion slots (4 lane PCIe Gen 3)
1 M.2 E key 2230 socket
Dimensions 120 x 115mm / 4.7 x 4.5" (Carrier board only)
For more information please click "Add to Inquiry". Alternatively you can contact our US sales team on +1 347 719 4508.

Details
Osbourne is a versatile carrier board for the NVIDIA Jetson AGX Orin high-performance GPU module. It provides access to all I/O features of the Orin module and includes numerous sockets for I/O expansion. Osbourne has been designed to be used in almost any application ranging from commercial to industrial to airborne to rugged military use.
Key highlights of Osbourne include:
Industry-standard camera adapter socket for use with a wide range of CSI, GMSL, and other cameras
10Gb Ethernet + 1GB Ethernet ports
Wide temperature operation – matching the range of the Orin module
Dual minicard sockets with PCIe and USB interfaces
Dual M.2 sockets for flash memory (M key 2242/2280) and network connectivity (E key 2230)
I/O concentrator connector enables use with standard and custom I/O breakout boards
Osbourne is available as a carrier board alone or with an Orin module and fan sink installed and ready for use. A Linux OS based on Nvidia L4T and customized to support all I/O on Osbourne is available for free download.
Flexible I/O Connector Design
All I/O on Osbourne is accessed through a single high-speed, high-density connector along the board edge. This decouples the board design from any specific I/O connector arrangement and frees you to select whatever I/O connector scheme you want. Standard connector boards are available for typical use cases, including a panel-mount connector board for installation in an enclosure and a breakout board for use with cables.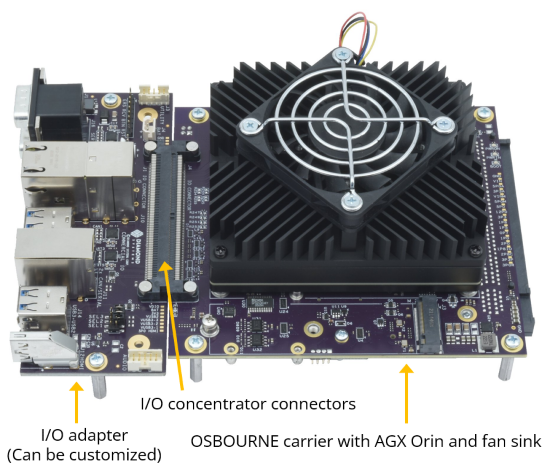 Panel I/O Board
The Panel I/O board provides the ability to install Osbourne directly into an enclosure without the use of cables. All I/O is provided on a series of commercial-style connectors designed to be mounted in an enclosure front panel.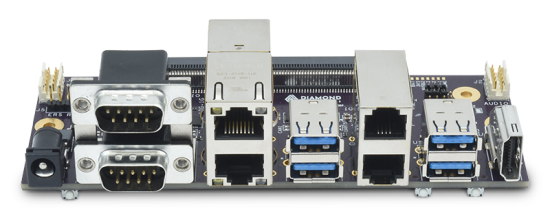 Panel I/O boards can also be designed with right-angle orientation. Below is an example of a connector board with MIL-DTL-38999 connectors for a rugged system using Orin.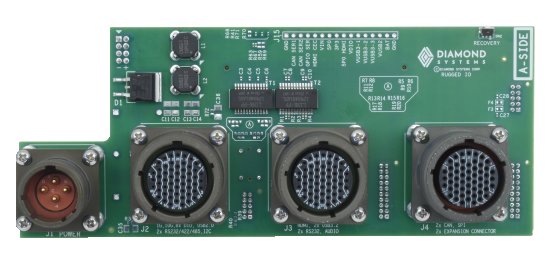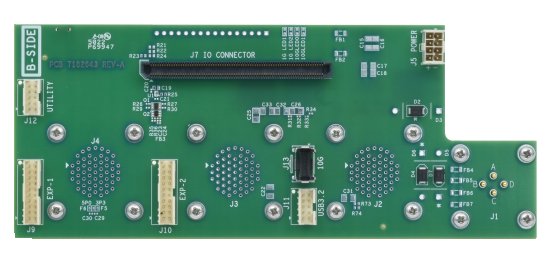 Rear view, panel I/O board with MIL-DTL-38999 connectors
I/O Expansion
Osbourne includes dual PCIe minicard sockets with both PCIe and USB interfaces, supporting a wide range of I/O and communications/networking modules from Diamond as well as third party vendors. It includes an M.2 E key socket for installation of WiFi and other networking modules. Also a PCIe slot connector enables attachment of standard desktop-style PCIe slot I/O boards with PCIe x8 / x4 / x1 connection.
Mass storage is provided with an M.2 2242/2280 NVME socket and a Micro-SD card socket.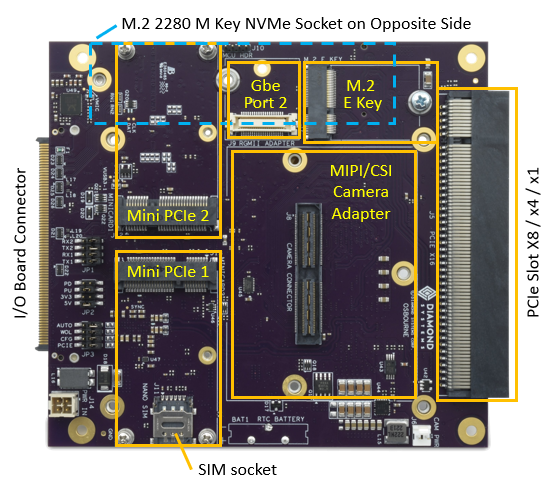 Downloads
System Integration
Please ask about how we can configure your solution
Global Operations
We ship and support products via offices globally
Full Warranty
Industry leading warranties on all solutions as standard
Technical Support
Experienced engineers are on hand to support your project
Can't Find What You Want?
| | |
| --- | --- |
| Processor Type | NVIDIA Jetson AGX Orin |
| GPU | Integrated GPU |
| AI Engine | NVIDIA AI Solutions, NVIDIA Jetson AGX Orin |
| Serial Ports (COM) | 2x RS-232/422/485, 2x RS-232, 4 Ports |
| USB Ports | 3x USB 3.2, 4x USB 2.0 |
| Ethernet Ports (LAN) | 1x 5G, 1x 2.5G, 1x 10G, 2x 1G |
| Wireless | Cellular, Wi-Fi |
| CAN Bus | Yes |
| Video Ports | 1x HDMI |
| Digital I/O | 8 DIO |
| Storage Type | 1x MicroSD |
| Expansion Type | 2x PCI Express, 2x M.2 |
| OS Support | Linux |
Shipping Information
Orders dispatched from Assured Systems USA will be delivered using FedEx.
Payment Methods & Options
Accepted payment methods for US customers include bank transfer, VISA or Mastercard in USD.
Warranty & Service Information for Diamond Systems Products (United States)
Assured Systems are proud to be an official partner of Diamond Systems providing a 2 year warranty on all products supplied within the USA, including products that have been customized. Extension options are also available for your convenience. Get the reliability you need with products and services from Assured Systems.
Related Products
You may also like...