We're pleased to announce that one of our popular panel computers has been certified by UL for class 1 division 2 (C1/D2) hazardous locations (HazLoc). The IPPC 1560TE is a heavy industrial, high performance touchscreen panel computer which now offers an intrinsically safe design which is ignition and explosion proof, perfect for applications in oil, gas, petrochemical and mining.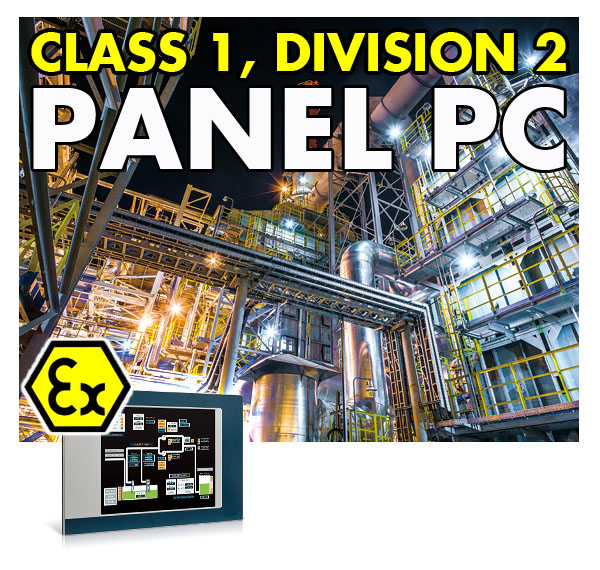 The systems circuits and components have been designed to ensure no sparks are created internally alongside a fanless design and IP65 front bezel, the system offers added protection against airbourne particals such as dust, chemicals and moisture for extremely reliable operation.
The IPPC 1560TE has an impressive feature set, offering a crisp and bright 15″ XGA LCD panel with resistive touchscreen overlay built-in. Powered by the Intel Core i5 3610ME which offers high performance, the system also features two expansion slots for PCI or PCIe cards, front accessible USB ports and optional fieldbus modules including PROFINET, PROFIBUS, DeviceNet, EtherNet/IP and EtherCAT interfaces.
Class One/Division Two Certified
15″ XGA LCD Display
Resistive Touchscreen
Intel Core processor support
2 x Bays for HDD/SSD
2 x Expansion Slots for PCI or PCIe Cards
2 x Gigabit Ethernet Ports
4 x USB Ports
3 x Serial Ports
Audio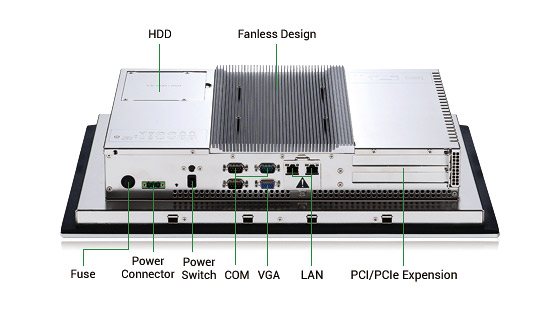 Our experienced sales team can offer the most up to date information and suggest options which fit your specification and budget; depending on location, please call the numbers listed at the top of the page or use the contact form to send us your requirements.
We have a full range of Class 1/Division 2 (also ATEX Zone 2) products for harsh environments here.
About Assured Systems
Assured Systems is a leading technology company offering high quality and innovative applied computing solutions to the embedded, industrial, and digital-out-of-home markets across the world. Headquartered in Stone, England and with offices in North America and the UAE (coming Q4 2015), our reach is truly global. Our impressive product portfolio includes a full range of Fanless Embedded Computer Systems, Digital Signage & Multimedia Computer Systems, Touchscreen Panel PCs, Human Machine Interfaces, Vehicle Mount Computers, Rackmount Computer Systems, Single Board Computers, Rugged Laptops & Tablets. Please call the numbers listed above or visit our website at www.assured-systems.com for more information.