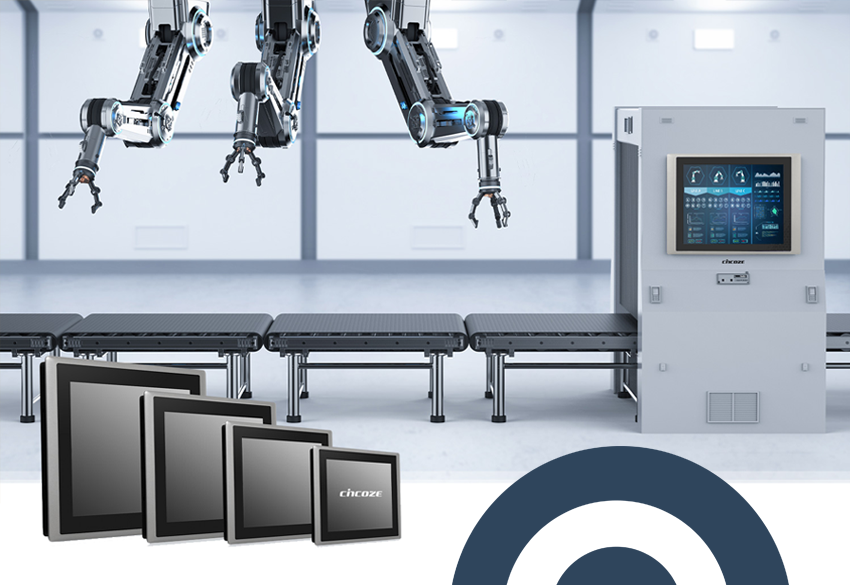 Cincoze launch their 2022 CRYSTAL Product lines featuring their Widescreen Modular Panel PC.
With the vigorous further development of Industry 4.0, the trend continues towards smart factories, not only for production automation and smart manufacturing but also for the smooth, fast, and low-latency transmission of data between machines and equipment.
Through the analysis of digital data, combined with high-speed data transmission, live data can be captured and displayed at the central control room for an immediate response or stored for more in-depth analysis.
Cincoze has further developed the CRYSTAL Series , with the CV-100/P2000 range of Modular Panel PC sizes unrivalled by many competitors.
Across the CRYSTAL Series, the Modular Panel PC's are ideal for HMI (Human-machine Interface ) applications like machine operation monitoring, materials planning management and plant environmental controls; along with for self-service kiosks, vending machines, etc.
Together, these features can enable our clients to rapidly upgrade to a state-of-the-art smart factory and optimize production capacity and competitiveness.
Easy Maintenance and Quick Repairs
The Cincoze Convertible Display System is at the heart of the Crystal series.
This CDR system uses a patented design to match an industrial monitor to an industrial embedded system, providing almost limitless combinations of display size and system performance, while saving future upgrade costs through separate display and system upgrades .
In addition to easy upgrades, repairs are an easy fix, as the monitor and embedded system are plug-and-play, permitting rapid switching out of faulty components, thereby keeping downtime to a minimum, so production stays at capacity and on schedule.
Comparing with regular standalone panel PC, this unique modular design brings great convenience for users and reduces maintenance cost dramatically.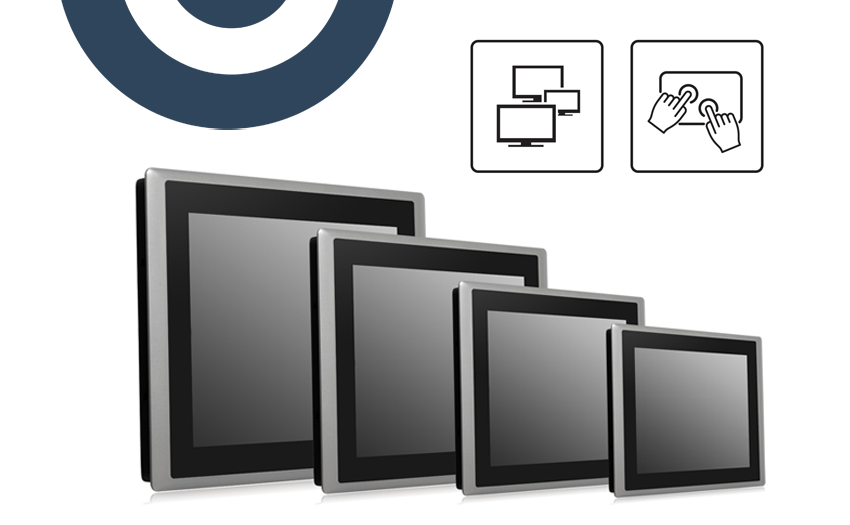 Numerous Sizes and Multiple Options
The sheer range of sizes and configurations provides a one-stop-shop for any industrial panel pc application. Cincoze's CV-W100/P2000 Modular Panel PCs are offered in sizes from 8- to 24-inch, 16:9 aspect ratios (4:3 are also available) and optionally a multi-point projected capacitive (P-CAP) or single-point resistive touchscreen, such as the CV-W115/P2102E, CV-W121/P2102E, and CV-W124/P2102E.
All processor requirements are covered, with options ranging from the low-power Intel Atom through the Pentium range and up to the high-performance Core series.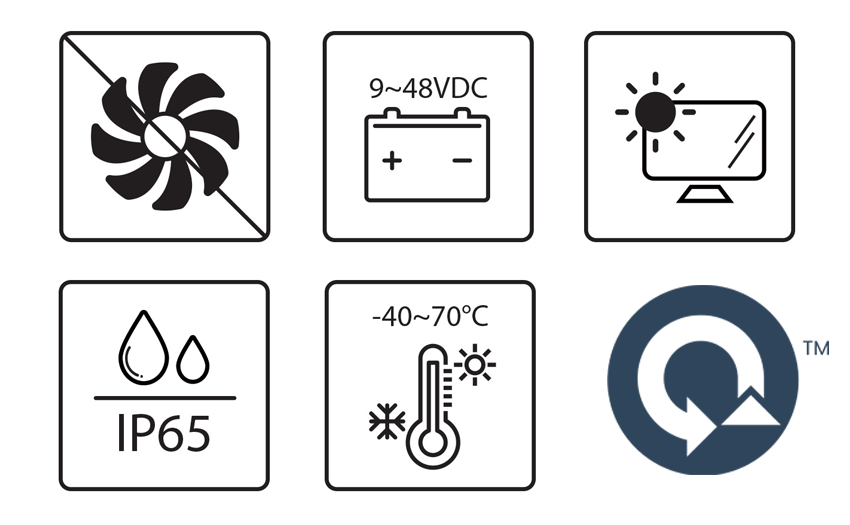 Strong and Durable for Harsh Environments
Designed to be reliable and stabile the display system is featured with IP65 rated aluminum die-casting front bezel, wide operating temperature, and many industrial-grade protections.
These panel PCs are built to last, featuring a die-cast aluminum alloy anti-collision frame, super-tough touch surface hardness up to 7H (P-CAP model), a waterproof and dustproof IP65 front panel.
It's also fanless, supports a 9-48V voltage power input and offers stable and continuous operation in severe industrial environments from temperature extremes as low as -20°C to as high as 70°C. Finally, the high-brightness backlight display provides easy visibility both indoors and in bright outdoor applications.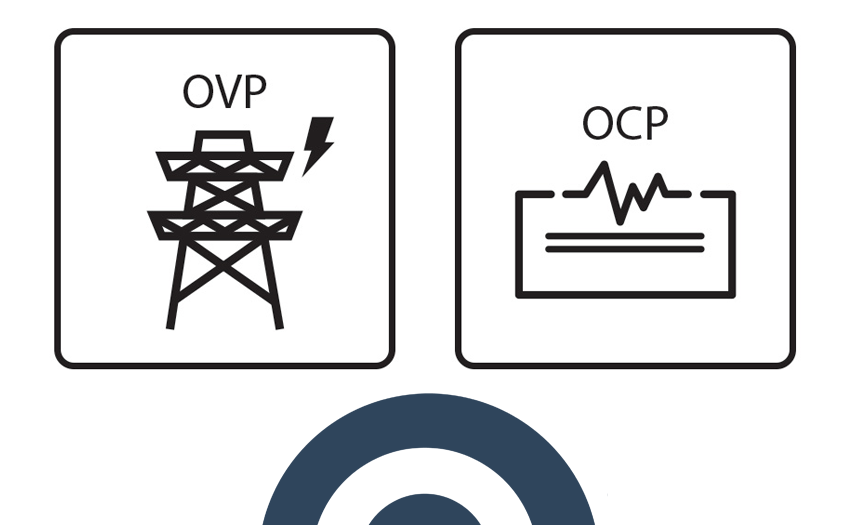 Multi-Layer Protection and Continuous Operation
Smart factory operation hinges on fast and stable data transmission to the cloud and central control room for remote monitoring and analysis, so informed decisions can be made to improve production capacity and efficiency.
The Crystal series panel PCs feature multiple IOs, with GbE LAN, USB 3.0, VGA, and DisplayPort for simple implementation of networking, transmission and display functions. In addition to this, they meet wireless data networking and transmission requirements with mini-PCIe wireless communication modules that offer Wi-Fi, 3G, LTE and GPS.
There are various standard hard drives, SSD, and mSATA to choose from for storage needs. To ensure computer hardware doesn't get damaged, a number of built-in mechanisms such as over-voltage protection and over-current protection prevent system shutdown due to power supply fluctuations and other environmental factors, allowing 24 hours a day uninterrupted operation in the factory.
The Cincoze CRYSTAL Series offers the most comprehensive range of sizes and configuration options, for indoors or outdoors, for energy-efficiency or high-performance and industrial panel pc or touchscreen.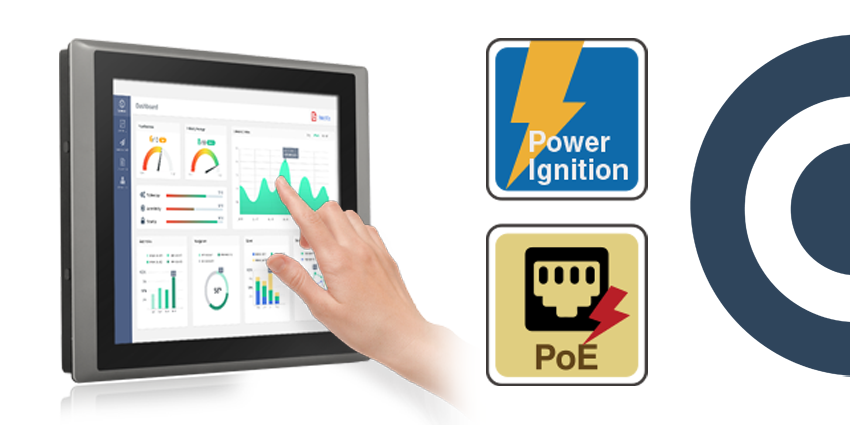 Versatile Functionalities
This solution is also available with sunlight readable panel, single or multi-touch. Moreover, it also provides multiple I/O, Power over Ethernet, power ignition sensing, and instant reboot function to fulfill a variety of industrial applications.
We'd go as far as saying the Cincoze CRYSTAL range, that includes the CV-W115/P2102E, CV-W121/P2102E, and CV-W124/P2102E , is the go-to choice for quick and painless smart factory upgrades.