Waterproof Computers For Food and Beverage Operatons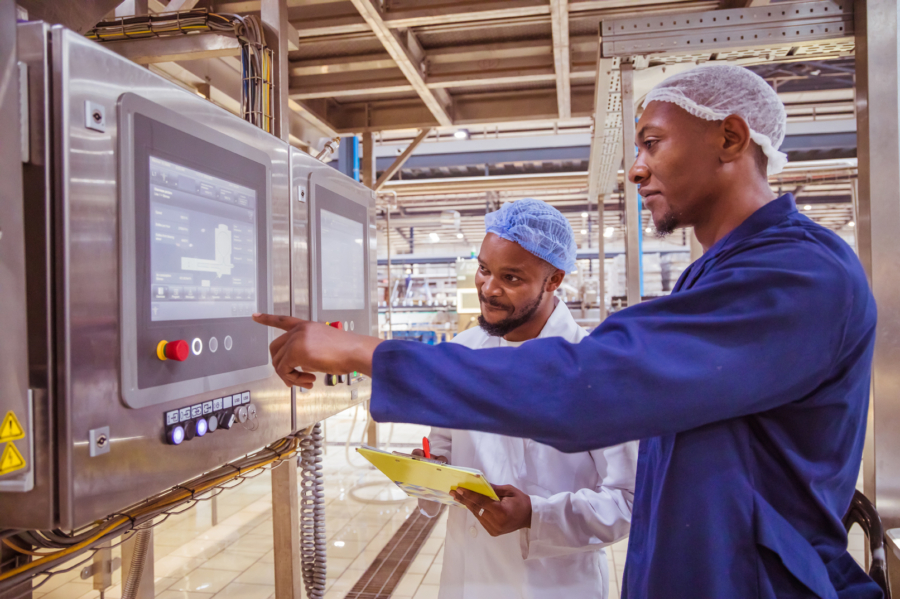 Food and beverage processing facilities require the use of high-pressure wash-downs and harsh disinfectants to uphold a hygienic environment.  Retrofit consumer-grade computers and displays housed in IP rated enclosures, are utilised in many of these facilities to protect their equipment from food particles, spraying water and chemicals used in clean downs. If these retrofit enclosures were to fail then the consumer-grade hardware will be compromised to ingress and can ultimately fail, causing costly shutdowns to manufacturing.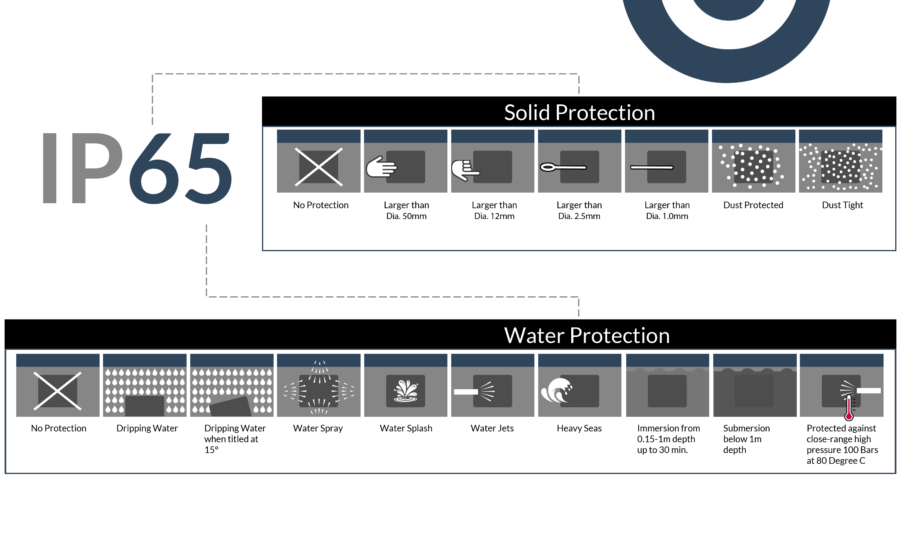 The IEC (International Electrotechnical Commission) 60529 standard, or ingress protection code, defines how well an enclosure protects the electrical components housed within so that they're not compromised by surrounding elements. This is broken down by solid particle protection, such as food particles and liquid ingress protection, such as water.
These standards assign ingress protection (IP) ratings based on the degree to which an enclosure protects its contents from the environment.   These ratings range from IP00 (no protection from solids or liquids) all the way up to IP69k (full protection from dust ingress and protection from water jet cleaning). A chassis mount monitor, otherwise known as a Wall / VESA mount monitor, will typically carry an IP rating from all six sides. A panel mount PC can carry an IP rating from all six sides or just offer protection from the front display.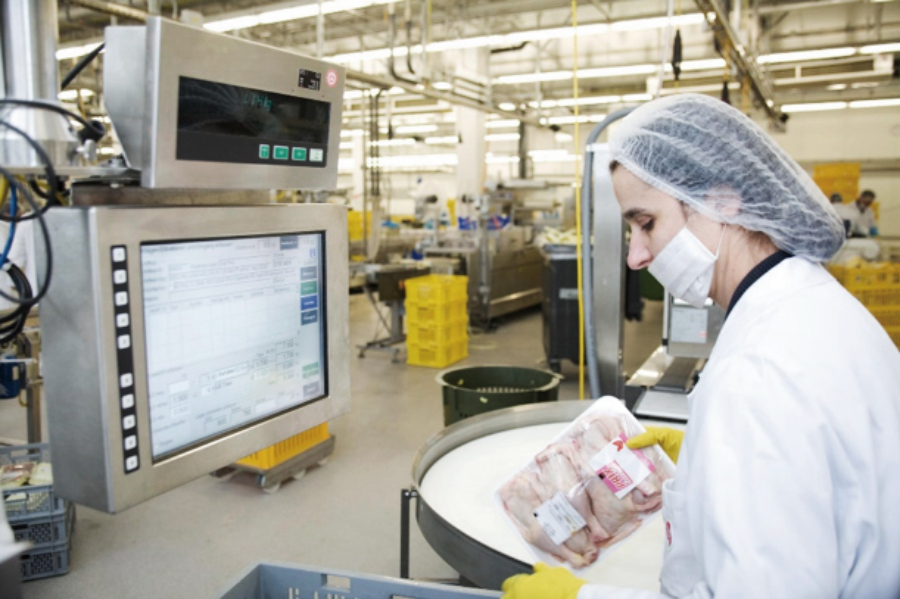 Assured Systems were approached by a leading poultry manufacturer to help them to eradicate failure rates in their processing plant as their touchscreen computers housed within stainless steel enclosure were ceasing to operate. Their Engineering Director required a long-life solution which offered the latest technology and in a smaller footprint. The following product requirements were determined in the early stages of the project:
Footprint under 20"
Withstand high pressure washdowns
Withstand chemicals used for sanitising
Powered via 24V DC
VESA-mountable
Long life availability for continued rollout at other processing plants
The ViTAM-915AP 15" Waterproof Computer was recommended as a cost-effective solution. Supporting a wide 9V to 36V DC input supported and power fluctuations as they used common 24V DC power throughout the food processing factory.
The ViTAM-915AP was designed to IP69K standard allowing it to withstand high temperature steam and jet washing.  The optional 316 stainless steel was an additional upgrade as it has a much higher chromium and nickel content then 304 stainless steel giving it a greater resistance to the acids and alkalis found in the industrial cleaning products used by the food factory. Assured Systems pre-configured the ViTAM-915AP with Windows 10 IoT and industrial-grade components such as memory and solid-state drives (SSDs) which ensures reliable 24/7 operation of the waterproof computer.
Assured Systems can help put an end to failure rates
Assured Systems have successfully deployed over 500 waterproof touch screen computers and waterproof touchscreen displays in the food & beverage industry over the last 10 years, giving us a valuable insight to the demand within these harsh environments.
Waterproof computers and monitors from Assured Systems are rated at a minimum IP65 or NEMA 4 protection. They are intended to function in harsh, dirty conditions and then be washed down at the end of the shift. Stainless steel monitors and stainless-steel panel PCs carry a NEMA 4x rating, which indicates a minimum waterproof rating of IP65 with the ability to stand up against harsh chemicals. A panel PC with a powder coat finish would diminish overtime when using chemicals for clean downs.
Our IP67 and IP69 rated waterproof computers and waterproof monitors are made to withstand even more extreme demands. Assured Systems IP69K computers and monitors are rated for the highest level of ingress protection and can withstand a powerful water jet at 99.97 bar (1,450psi) and have a wide temperature rating of up to 80ºC (176ºF) to help remove and sanitise the display or computer from any debris, maintaining a clean room environment.