In this article:
Utilizing Cellular 4G Routers For Digital Signage Content Management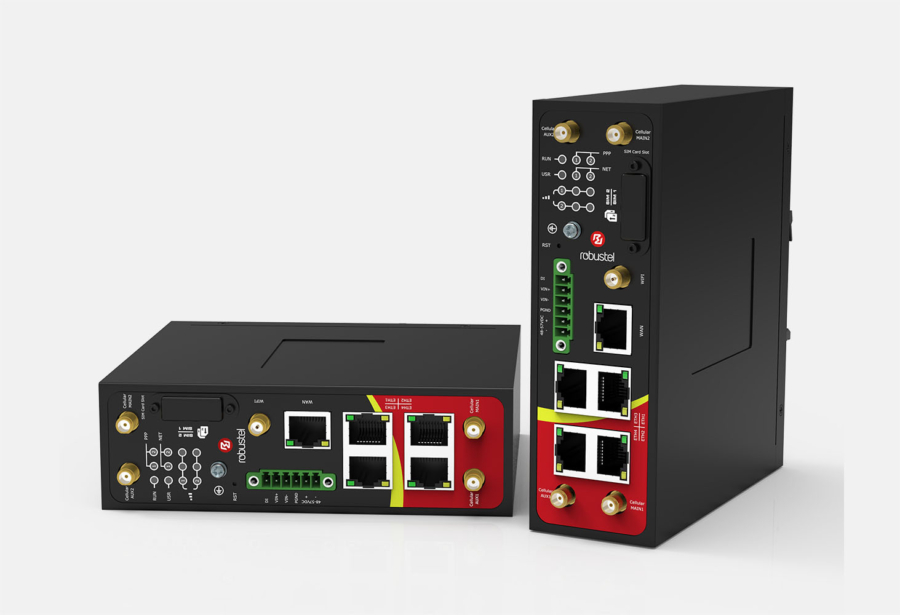 Digital Signage simplifies content management when compared to the traditional, as content can simply be updated via a Content Management System (CMS); whether it has a local hosting, via USB, via a local area network, or wirelessly with the option to utilize cellular technology.
Assured Systems are partnered with Robustel which means we can provide system architects and installers in the Digital Signage sector with internet access via 3G or 4G cellular routers in order to update their digital signage content. For most applications, Assured Systems recommend the R2000 3G/4G cellular router.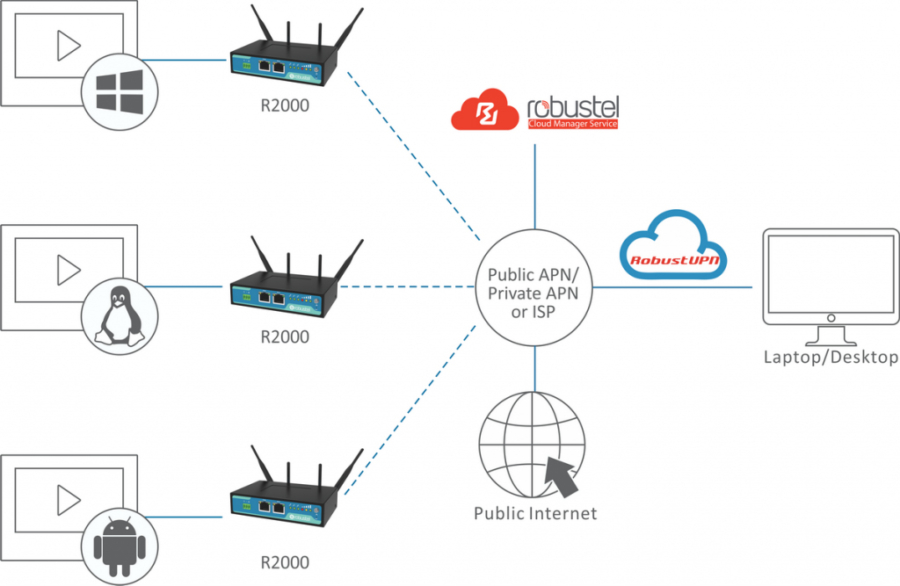 The primary purpose of the internet connection, is to allow the media player to check the CMS (Content Management Server) for new media updates, so advertisers can keep the displayed video and images up to date. The internet connection can also allow applications such as Teamviewer or Intel's VPro technology to allow remote maintenance of digital signage sites with the potential of saving the cost of site visits.
The DO (Digital Output) on Robustel's R2000 3G and 4G cellular router can be used to trigger a hard reset of the attached media player with the potential of saving needless site visits just to, in effect, reboot a computer.
R2000 Industrial Cellular Router

Dual SIM redundancy for continuous 2G/3G/4G cellular network connections
The feature Link Manager supporting Cellular WAN, Ethernet WAN, WLAN WAN link backup and ICMP detection
WAN – Static/PPPoE/DHCP Client
WAN port supporting PD feature – compatible with 802.3at. (optional)
RobustOS + SDK + App
IPsec/OpenVPN/GRE/L2TP/PPTP/DMVPN
Management and maintenance via Web/CLI/SMS/RobustLink Cloud
Auto reboot via SMS/Timing
Robust industrial design (9 to 36V DC, desktop or wall mounting or DIN rail mounting)
The Benefits of Robustel Cellular Routers:
Robust VPN – A unique networking solution from Robustel. Allows deplorers to make a remote connection to any media player, billboard or LED Sign directly using any SIM anywhere on the planet without the need for a static IP address.
Data Limiting App – Provides protection against unexpected 4G data over usage bills – media and video updates can burn through data fast so a safety net is essential.
Built in Firewall – Robustel routers come equipped with a natively available firewall that can be used to prevent your media players accessing sites on the internet that are unwanted or could generate high 3G/4G data usage bills.
Failover Mode – Router can be configured to use a standard internet connection (ADSL/fibre) as primary internet connection & only use 4G data on primary connection loss.
Helping Minimise The Cost Of Your Cellular Data Plan For Digital Signage Applications
One of the major problems faced in such applications, is that of expensive data over-usage due to excessively verbose client to server communications. Assured Systems can help to solve such issues by using the inbuilt packet sniffer in all its Robustel cellular routers, to obtain a clearer picture of how and when digital signage systems consume 3G/4G mobile data.
Speak With Assured Systems About Your Digital Signage Requirements
Our sales team has over 15 years experience in the digital signage marketplace. We thoroughly understand our products, our customers, their markets, and the applications in which our systems are being deployed. You can rely on our expertise to ensure you receive the right guidance resulting in a precise fit for your requirements every time, saving you time and effort, and ultimately money. If you have an application you would like to discuss, please call +44 1785 87 90 50 (EMEA) or +1 864 421 6991 (USA) or use the contact form to send us your requirements.