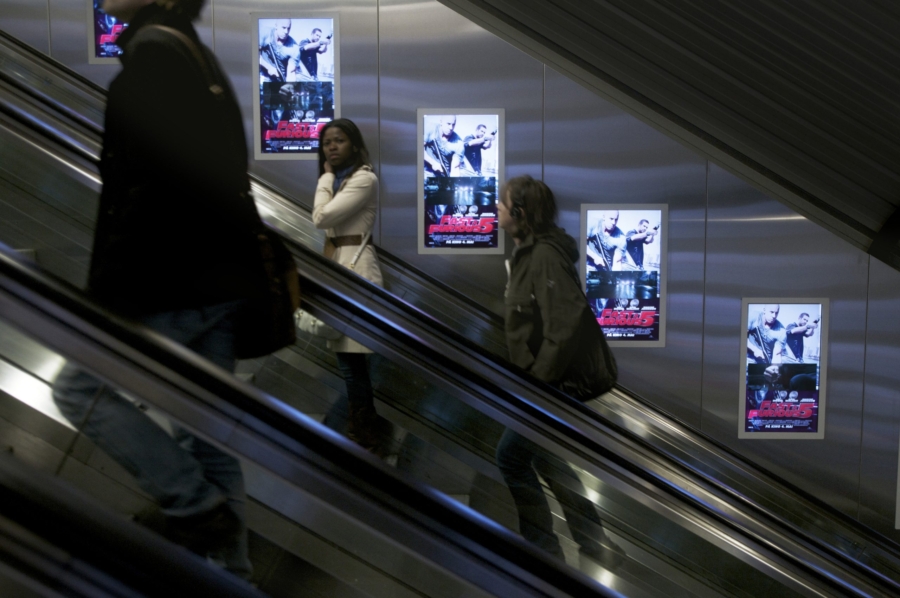 Digital signage offers advertisers a much more convenient way of updating their advertising network from one central location. This is particularly useful in applications where changing printed posters is an ardous and expensive task, like those that are often found on escalators in subway stations.
The client required a long-life industrial computer solution which had to be run 24/7, could be housed in an enclosure with no vents and operate over a wide temperature range, within a harsh environment.  Due to the regulation on sub-surface station, the threat of fire and other hazards, the system had to be available for a number of years in order to amortise engineering and certification costs.
After consultation, we recommended one of our industrial embedded computer boards that was low powered, had a high performance Core i5 processor and integrated SATA DOM which included the embedded operating system.
We also offered our eUSB module which plugs in to one of the USB ports on the board as a back-up, which allows the user to re-image the system via Intel's iAMT technology on the fly; perfect for applications where it's difficult and expensive to get an engineer on-site.
Assured Systems
Our sales team has over 15 years experience in the industrial and embedded marketplace, so we thoroughly understand our products, our customers, their markets and the applications in which our systems are being deployed.
You can rely on our expertise to ensure you receive the right guidance which will result in a precise fit for your requirements every time, saving you time, effort and ultimately money.
If you have an application you would like to discuss, please call +44 1785 87 90 50 (EMEA) or +1 864 421 6991 (USA) or use the contact form to send us your requirements.