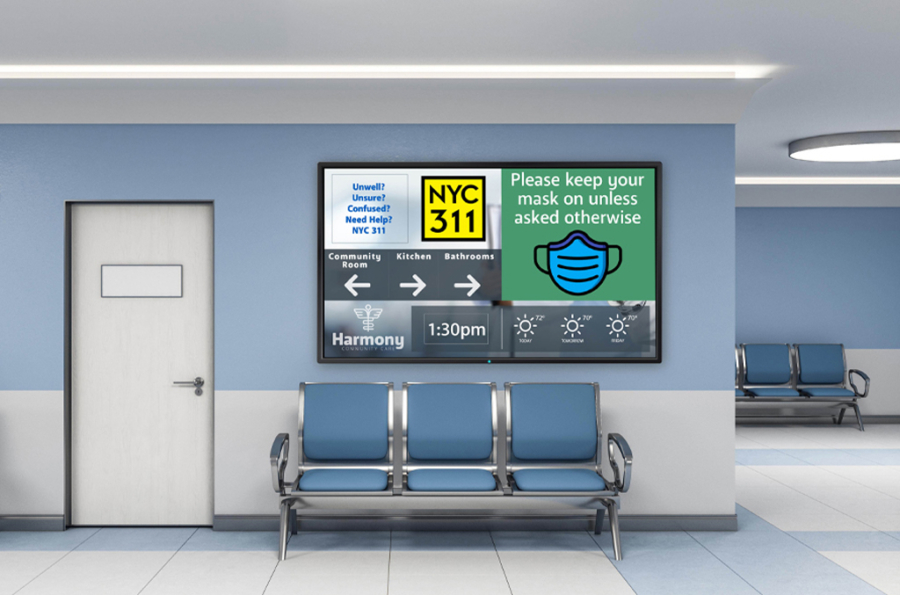 With a normal dwell time of 10 minutes and very little else to occupy them, visitors at doctors waiting rooms offer the perfect audience for engaging messages and advertising via digital signage. Enhancing the patient experience is an essential part of running a modern medical practice and offering clear messages on health and well being a vital part of this; some examples are below:
Promote healthy living with topical messages (e.g. encourage regular exercise)
Keep patients informed (e.g. missed appointments and day-to-day practice information)
Advise patients of additional services (e.g. flu jabs, smoking cessation clinic etc)
Improve the quality of patient waiting areas
Educate and entertain patients while they wait.
Our client provides an advanced visual information system for the waiting room that engages patients with health awareness and practice information via large format LCD displays placed around the building. To drive media to these displays they needed a reliable media server that offers long product life and fanless, solid state operation.
Assured Systems supply a dedicated small form factor, fanless embedded computer designed specifically for digital signage. The system uses a custom Linux operating system and is serialised for traceability and easier servicing. With over 1000 systems out in the field and a very low return rate, our solution offers the best ROI and up-time for our clients.

About Assured Systems
Our sales team has over 15 years experience in the industrial and embedded marketplace. We thoroughly understand our products, our customers, their markets, and the applications in which our systems are being deployed. You can rely on our expertise to ensure you receive the right guidance resulting in a precise fit for your requirements every time, saving you time and effort, and ultimately money. If you have an application you would like to discuss, please call +44 1785 87 90 50 (EMEA) or +1 864 421 6991 (USA) or use the contact form to send us your requirements.