Digital Signage On The Move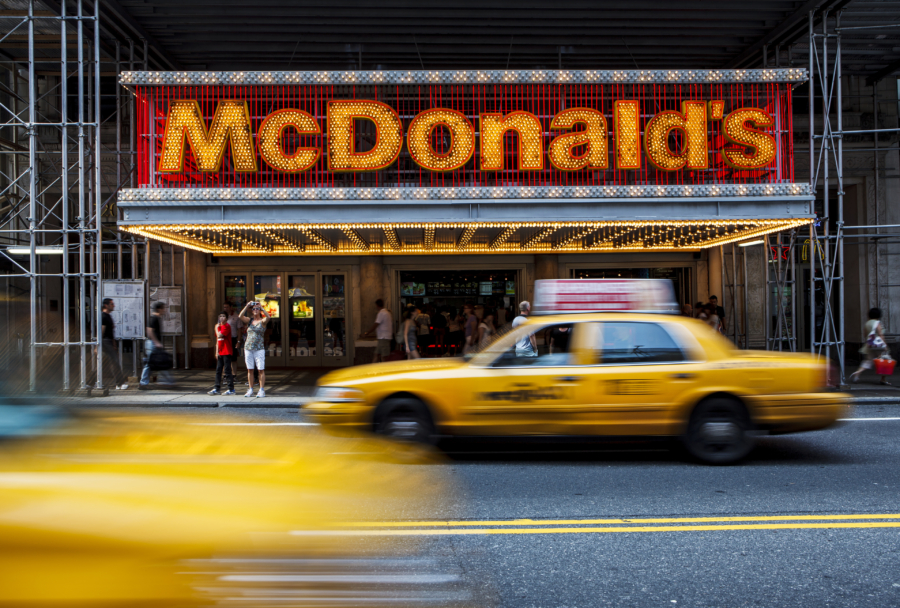 Since the concept was launched in the early 2000s, the Digital Signage market has continued to explode around the world. Advertisers realise that LCD technology means they can communicate with potential customers almost anywhere; the back of a taxi, a football ground, a bus or tube, by the roadside, or even in the bathroom of a city bar – digital signage is everywhere.
In this instance, our client's brief was simple; use taxis to carry ultra-wide hight bright LCD monitors displaying high impact advertising around the city. Whilst the concept is simple, the execution has many variables and through close collaboration and our client's eye for detail we supplied a solution which looks great and operates reliably in a harsh environment, on the roof of black Hackney carriages.
The solution uses our range of high brightness ultra-wide bar type LCD panels coupled with an in-vehicle computer technology running Linux and Broadsign's clever CMS software, allowing the content schedule to be updated on-the-fly using the integrated 3G connectivity. Our in-vehicle systems incorporate a clever power module which allows the computer to stay live for a predetermined period after the ignition is switched off – perfect when the cabs are waiting for their next fare.