We Deliver
Kiosk Computers
Our extensive range of touchscreen panel PCs and embedded computers with touchscreen monitors are used by software developers globally for their kiosk applications, whether its EPOS, self-serving checkouts, ticket collection and printing or unmanaged vending machines - we have the right kiosk computer hardware to help deliver your solution.

As part of our custom embedded PC service, we can take your exact requirements in terms of physical space and performance requirements and deliver a long term and easy-to-rollout solution.

We understand that quality, consistency and prompt delivery to agreed timescales matter, and with this in mind we'll work with you to help deploy your kiosks.
Industrial Panel PC's for Kiosks
Let's be honest, in the vast majority of cases kiosks need to be battle-hardened to stand up to the vigorous daily use the general public will assert on them. Knowing this - we stock a wide range of industrial Panel PC's that feature robust casing, waterproof qualities and toughened glass.

As a partner of Advantech, Cincoze and Neousys, we can help you choose the best panel PC for your Kiosk, and customize the solution with bios and specific firmware for maximum compatibility, security and energy efficiency.

Panel PC's are a great solution when:

Space is limited
For maintenance you want as few components as possible
You want a 'self contained' solution with little or no additional devices
The device will be on a stand, not enclosed or in a limited-size enclosed so the aesthetics of the device matter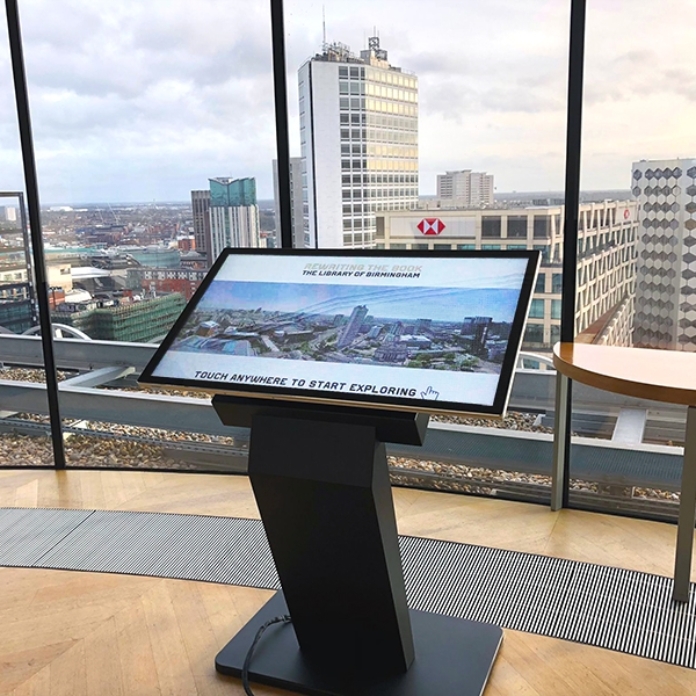 Kiosk Computers with Touch Screen Monitors
For some kiosk designs, Panel PCs will not be suitable - there are normally 4 reasons for this:

- The required screen size is too big or too small (meaning a separate screen is needed)
- The kiosk is highly likely to suffer from criminal damage meaning the computer needs to be isolated away from the screen (so the screen can be replaced more cost effectively)
- The design of the Kiosk enclosure requires the embedded computer to be separate to the screen
- The kiosk computer has very specific hardware requirements that can't be handled by a Panel PC (typically graphics performance or device/sensor connectivity)

In these cases, we provide industrial embedded computers (perhaps a rugged box PC) and compatible touchscreen monitors or displays.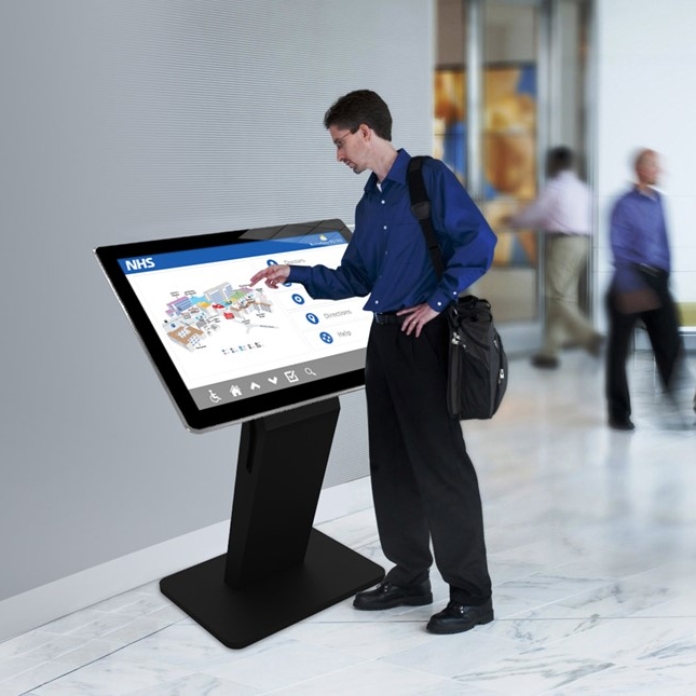 We're Official Stockists of Leading Brands
We stock a wide range of embedded computers perfect for Kiosk design, as an official partner of Advantech, Cincoze and Neousys we've helped to supply and configure computers for a broad range of software/solution providers, and can work with you to do the same.

We also stock touchscreen monitors and displays - all ranging from 4" LCD screens that are likely to be used for simple user selection through to freestanding double-sided touchscreen displays for a more interactive end-user experience.

As will all systems that we deliver, we offer full system integration and customisation services. And you'll be pleased to know that rigorous ruggedized testing comes as standard.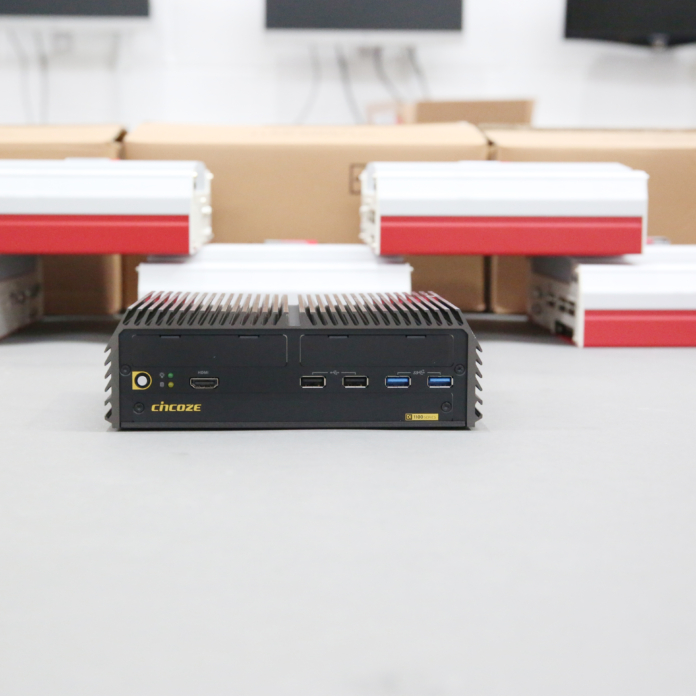 Kiosk Computer Accessories
In addition to the screen and computer - we also provide a wide selection of peripherals that are specifically designed for use on kiosks. All things from number keypads, trackballs and stainless steel keywords. If security is also a consideration, image capturing sensors and surveillance equipment can also be supplied which could be worked into the kiosk computer or supplied as a separate standalone device.
Digital Signage & Displays
If your kiosk is being used to interact with the public, you may also consider using digital signage to provide help and guidance. At Assured Systems we have a dedicated digital signage department that works hand-in-hand with our Kiosk experts, we also help kiosk solution providers and developers to 'add value' to their projects through digital signage.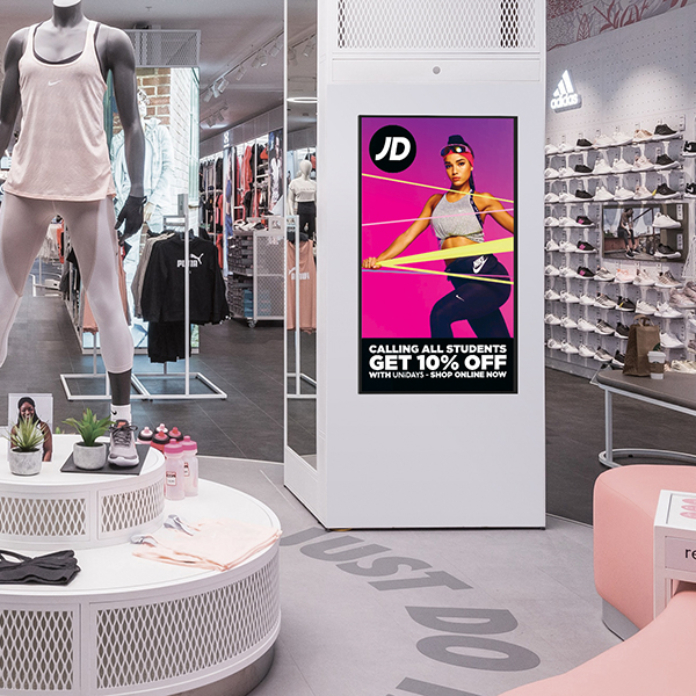 We're Here to Help
No matter what type of kiosk computer you need, you can count on Assured Systems to provide you with a reliable, long-lasting solution that you can trust. Our knowledgeable staff are ready to answer any questions you may have and help you choose and configure hardware to your exact needs.
Connect with Us
Sign up to our Newsletter