In this article:
Intel Plans NUC Business Exit
Intel has announced plans to cease "direct investment" of its Next Unit of Computing (NUC) business. The company wants its partners to continue offering compact desktops to interested parties.
"We have decided to stop direct investment in the Next Unit of Computing (NUC) Business and pivot our strategy to enable our ecosystem partners to continue NUC innovation and growth," a statement by Intel reads. "This decision will not impact the remainder of Intel's Client Computing Group (CCG) or Network and Edge Computing (NEX) businesses. Furthermore, we are working with our partners and customers to ensure a smooth transition and fulfillment of all our current commitments – including ongoing support for NUC products currently in market."
Intel presently offers three distinct types of NUC systems: compact PCs tailored for consumers and home offices, business-oriented machines equipped with features like remote management and vPro support, and high-performance systems designed for gamers and power users.
While Intel's NUCs have gained popularity and posed competition to traditional PC brands, supporting a wide range of desktop and laptop barebones has become somewhat burdensome for the primarily chip-focused company. Additionally, with a shrinking PC market and fierce competition, the profitability of Intel's NUC business has likely suffered in recent quarters.
Hence, it's not surprising that Intel aims to delegate the production of compact machines for the SOHO market, business users, and enthusiasts to its partners while concentrating on its highly profitable chip manufacturing.
Intel reaffirmed its commitment to provide ongoing support for existing NUC products available in the market. The company emphasized that its strategic shift away from NUC development will have no adverse effects on its Client Computing Group (CCG) or Network and Edge Computing (NEX) businesses. Intel further stated that it is actively collaborating with partners and customers to facilitate a seamless transition and fulfill all existing obligations effectively.
Intel also announced that customers can continue placing orders for NUC products through its distribution network until September 1, 2023. The expected final shipment date is September 30, 2023. To ensure transparency, Intel will release a formal Product Change Notification (PCN) that includes details about affected products and timelines for the End-of-Life (EOL) process.
While Intel has not provided a specific reason for its decision to scale back its NUC business, it is likely influenced by the 13.4% year-on-year decline in global PC shipments during the second quarter, coupled with cautious consumer spending. Additionally, the NUC models face stiff competition in the demanding mini-computer market, dominated by popular options like Mac mini and corporate offerings from Asus, Dell, and Lenovo. Consequently, this move does not come as a complete surprise.
In April, Intel experienced its largest quarterly loss ever, with a significant 28% year-on-year decline in revenue for its PC-focused Client Computing Group.
The NUC business represents Intel's latest venture that has been discontinued. This follows the company's previous decisions to discontinue its Optane memory business and sell its server-building division to Mitac, a Taiwanese company, in April.
Introduced in 2013 as a barebones kit, the NUC (Next Unit of Computing) has undergone advancements, offering larger and more powerful versions tailored to consumers, enterprises, and gamers. Throughout its lifespan, Intel successfully sold over 10 million units of the NUC. In March, the company unveiled the customizable NUC 13 Pro, codenamed Arena Canyon, available in various configurations, including standalone boards, barebones kits, and fully built systems in slim and tall form factors.
This strategic shift aligns with the vision of Intel's new CEO, Pat Gelsinger.
Under Gelsinger's leadership, Intel has made the decision to withdraw from various ventures, including the 3D NAND memory and SSD sector, the Optane SSD division, notebook modem operations, the Barefoot switching business, and most recently, servers. These actions are part of a broader effort to concentrate more intensely on a select number of core businesses, ultimately striving to increase profitability.
What is Next Unit of Computing (NUC)?
In the rapidly evolving landscape of technology, the Next Unit of Computing (NUC) emerged as a game-changer in the world of compact computing. Developed by Intel, the NUC offered an unprecedented level of power and versatility in a small form factor.
The NUC was developed to address the growing demand for smaller, more energy-efficient computing solutions without compromising on performance. Intel recognised the need for compact devices that could cater to a wide range of applications, from home entertainment to business productivity. By harnessing the power of their processors, Intel engineers designed the NUC to be a revolutionary solution that bridges the gap between traditional desktop computers and mobile devices.
What Are The Key Benefits of Next Unit of Computing (NUC)?
Compact Size and Portability
The NUC's compact size is one of its standout features. With dimensions similar to a paperback book, it can fit into tight spaces and be easily transported. Its portability makes it an ideal choice for individuals or businesses with limited space, such as small offices, living rooms, or digital signage applications. Whether you need a powerful workstation on the go or a discreet media centre, the NUC delivers exceptional performance in a compact package.
Powerful Performance
Don't let its size deceive you—the NUC packs a powerful punch when it comes to performance. Equipped with high-performance Intel processors, it can handle demanding tasks and multitasking efficiently. This makes the NUC suitable for a wide range of applications, including gaming, multimedia editing, and professional workloads. Experience seamless computing power without compromising on space.
Energy Efficient
In an era of increasing environmental consciousness, energy efficiency is a crucial consideration. The NUC is designed to be highly energy-efficient, consuming significantly less power compared to traditional desktop computers. This not only reduces electricity costs but also contributes to a greener environment. With the NUC's low power consumption, it can be a smart choice for businesses seeking to reduce their carbon footprint or individuals looking to lower their energy bills without sacrificing performance.
Versatility and Expandability
Despite its small size, the NUC offers remarkable versatility. It supports a wide range of operating systems, including Windows, Linux, and Chrome OS, making it compatible with various software applications. Additionally, the NUC provides multiple connectivity options, including USB ports, HDMI, Ethernet, and wireless capabilities, allowing users to connect peripherals and expand their setup as needed. Whether you need to connect multiple monitors, external storage devices, or other accessories, the NUC has you covered.
Possible Applications for Next Unit of Computing (NUC)
1.0 Home Entertainment and Media Centre
The NUC is an excellent choice for home entertainment setups. Its compact size allows it to seamlessly integrate with existing audiovisual equipment, while its powerful hardware ensures smooth media playback, streaming, and gaming. With its HDMI output, it can be connected to a TV or projector, transforming it into a full-fledged media centre. Immerse yourself in the world of high-definition entertainment without cluttering your living space.
2.0 Digital Signage and Kiosks
In the realm of digital signage and kiosk applications, the NUC offers a compelling solution. Its small size and versatile mounting options make it easy to integrate into various environments. The NUC's robust performance enables it to deliver engaging content and interactive experiences, making it suitable for retail stores, airports, museums, and other public spaces. Captivate your audience with dynamic visuals and interactive displays powered by the NUC.
For example, in the context of an airport, a NUC system can be employed to provide airport information to passengers and staff. Here are a few examples of how it could be utilised:
2.1 Information Kiosks
NUC systems can be installed in information kiosks placed throughout the airport. Passengers can use these kiosks to access flight information, gate details, boarding times, baggage claim information, airport maps, and other relevant data.
2.2 Digital Signage
NUCs can power digital signage displays placed in different areas of the airport, such as arrival and departure halls, gate areas, and baggage claim areas. These displays can showcase real-time flight updates, announcements, advertisements, and general airport information.
2.3 Self-Service Check-in
Airports can use NUC systems to set up self-service check-in kiosks, allowing passengers to check-in, print boarding passes, and select seats without assistance from airline staff. This helps streamline the check-in process and reduces queues at traditional check-in counters.
2.4 Wayfinding Solutions
NUC systems can be utilized for interactive wayfinding solutions within the airport. Passengers can input their destination, and the system can provide step-by-step directions, highlighting the shortest routes and providing information about nearby facilities, shops, and services.
3.0 Business and Productivity
Businesses of all sizes can benefit from the NUC's compact design and powerful performance. It can serve as a space-saving workstation for employees or a dedicated server for small-scale applications. The NUC's low power consumption is particularly advantageous in office settings, reducing energy costs while maintaining productivity. With its ability to handle resource-intensive tasks, the NUC is a valuable asset for businesses striving for efficiency and performance.
4.0 Education and Learning
The NUC's compact size, energy efficiency, and versatility make it an ideal choice for educational institutions. It can be used as a cost-effective computer lab solution, enabling students to engage in various educational activities. The NUC's portability also allows for flexible learning environments, such as classroom setups or remote learning. Empower the next generation of learners with a compact yet powerful computing solution.
Assured Systems Will Continue To Offer NUC-like and Small Form Factor Media Players/Computers
Assured Systems will continue to offer NUC Intel solutions (NUC 1300 BOX Series) and similar, offering Intel powered NUC systems from ASRock Industrial,other similar small form factor media players/computers such as the AMD powered units and those from the likes of Giada with their range of Intel powered small form factor media players.
Latest ASRock Industrial 13th Gen Intel Core NUC Systems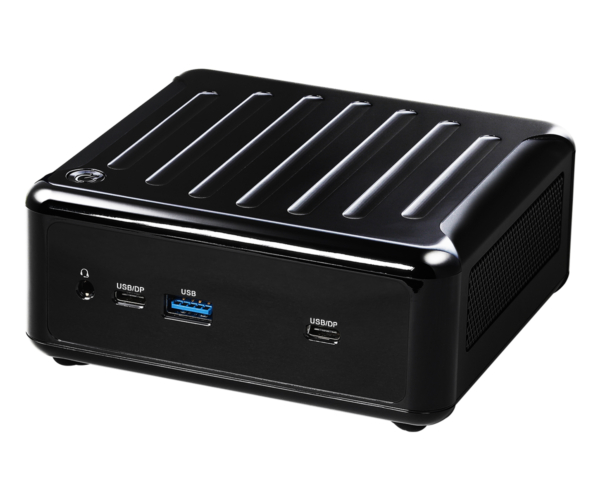 NUC BOX-1360P/D5
Intel® 13th Gen (Raptor Lake-P) Core™ Processors i7-1360P
2 x 262-pin SO-DIMM up to 32GB DDR5 4800MHz
1 x USB4/Thunderbolt™ 4, 4 x USB 3.2 Gen2, 1 x M.2 Key M, 1 x M.2 Key E (WiFi-6E Module), 1 x SATA3
2 x Intel 2.5 Gigabit LAN
Supports Quad display, 1 x HDMI 2.0b, 1 x DP 2.1 (from USB4), 2 x DP 1.4a (1 from Type-C)
Supports Intel® vPro
TPM 2.0 onboard IC
19V, 120W/90W Power Adapter
110.0 x 117.5 x 47.85mm, Fanned Barebone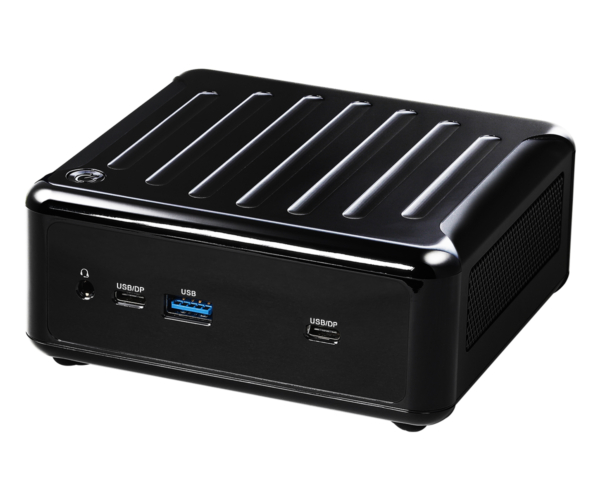 NUC BOX-1340P/D5
Intel® 13th Gen (Raptor Lake-P) Core™ Processors i5-1340P
2 x 262-pin SO-DIMM up to 32GB DDR5 4800MHz
1 x USB4/Thunderbolt™ 4, 4 x USB 3.2 Gen2, 1 x M.2 Key M, 1 x M.2 Key E (WiFi-6E Module), 1 x SATA3
2 x Intel 2.5 Gigabit LAN
Supports Quad display, 1 x HDMI 2.0b, 1 x DP 2.1 (from USB4), 2 x DP 1.4a (1 from Type-C)
Supports Intel® vPro
TPM 2.0 onboard IC
19V, 120W/90W Power Adapter
110.0 x 117.5 x 47.85mm, Fanned Barebone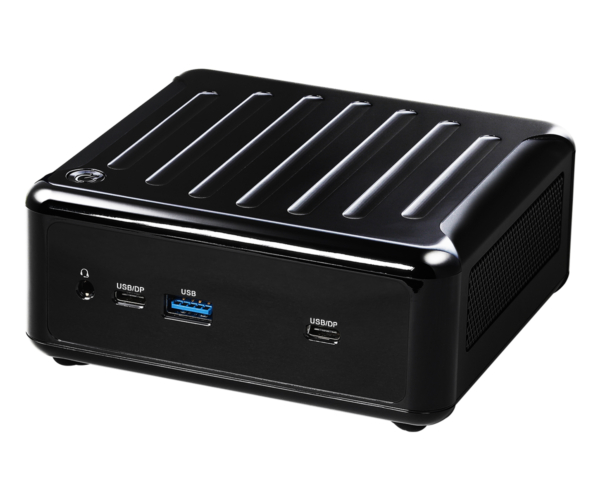 NUC BOX-1360P/D4
Intel® 13th Gen (Raptor Lake-P) Core™ Processors i7-1360P
2 x 260-pin SO-DIMM up to 64GB DDR4 3200 MHz
1 x USB4/Thunderbolt™4, 4 x USB 3.2 Gen2, 1 x M.2 Key M, 1 x M.2 Key E (WiFi-6E Module), 1 x SATA3
2 x Intel 2.5 Gigabit LAN
Supports Quad display, 1 x HDMI 2.0b, 3 x DP 1.4a (2 from Type C)
TPM 2.0 onboard IC
Supports Intel® vPro
19V/120W Power Adapter
110.0 x 117.5 x 47.85mm, Fanned Barebone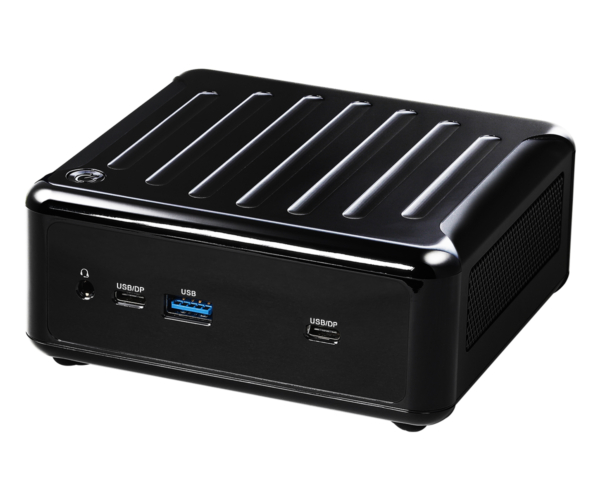 NUC BOX-1340P/D4
Intel® 13th Gen (Raptor Lake-P) Core™ Processors i5-1340P
2 x 260-pin SO-DIMM up to 64GB DDR4 3200 MHz
1 x USB4/Thunderbolt™4, 4 x USB 3.2 Gen2, 1 x M.2 Key M, 1 x M.2 Key E (WiFi-6E Module), 1 x SATA3
2 x Intel 2.5 Gigabit LAN
Supports Quad display, 1 x HDMI 2.0b, 3 x DP 1.4a (2 from Type C)
TPM 2.0 onboard IC
Supports Intel® vPro
19V/90W Power Adapter
110.0 x 117.5 x 47.85mm, Fanned Barebone
Latest ASRock Industrial AMD Ryzen 4X4 Systems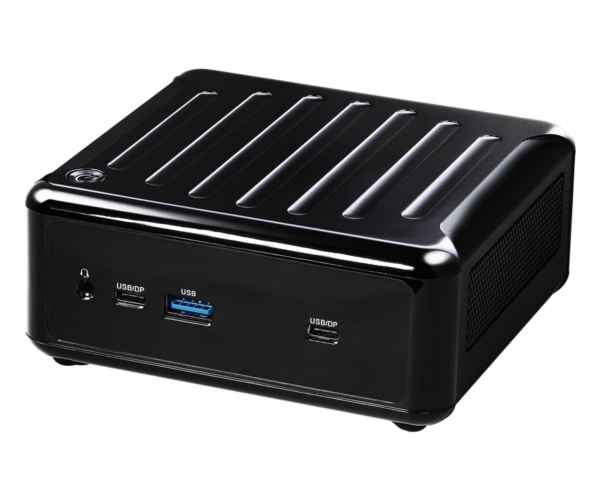 4X4 BOX-7735U/D5
AMD Ryzen™ 7000U-Series 7735U
2 x 262-pin SO-DIMM up to 64GB DDR5 4800 MHz
2 x USB4, 1 x USB 3.2 Gen2, 2 x USB 2.0, 1 x M.2 Key M, 1 x M.2 Key E (WiFi-6E Module), 1 x SATA3
1 x Realtek 1 Gigabit LAN (support DASH), 1 x Realtek 2.5 Gigabit LAN
Supports Quad display, 1 x HDMI 2.1, 3 x DP 1.4a (2 from Type C)
TPM 2.0 onboard IC
19V/120W Power Adapter
110.0 x 117.5 x 47.85mm, Fanned Barebone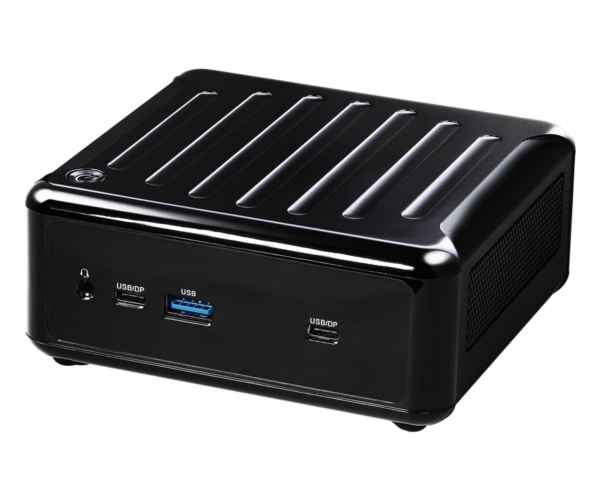 4X4 BOX-7535U/D5
AMD Ryzen™ 7000U-Series 7535U
2 x 262-pin SO-DIMM up to 64GB DDR5 4800 MHz
2 x USB4, 1 x USB 3.2 Gen2, 2 x USB 2.0, 1 x M.2 Key M, 1 x M.2 Key E (WiFi-6E Module), 1 x SATA3
1 x Realtek 1 Gigabit LAN (support DASH), 1 x Realtek 2.5 Gigabit LAN
Supports Quad display, 1 x HDMI 2.1, 3 x DP 1.4a (2 from Type C)
TPM 2.0 onboard IC
19V/90W Power Adapter
110.0 x 117.5 x 47.85mm, Fanned Barebone
Latest Giada 13th/12th Gen Intel Core Small Form Factor Systems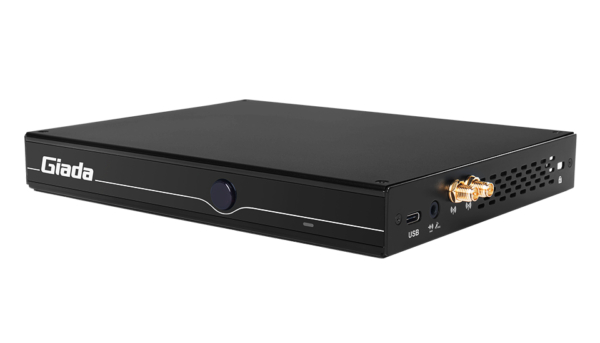 D613
Intel® 13th Gen Core™ i3-1315U/i5-1335U Processors
2 x SO-DIMM up to 64GB DDR4 3200 MHz
1 x M-Key M.2 (2242/2280) for PCIe SSD Storage
1 x USB Type-C3.2 Gen2, 1 x USB3.2 Gen2, 2 x USB2.0
1 x Intel i219LM Gigabit LAN
4x HDMI 4K @60Hz
TPM 2.0 (Optional)
Supports Intel® vPro
189.6mm x 148.3mm x 26mm (7.46" x 5.83" x 1.02")
DC-IN, 19 V/3.42 A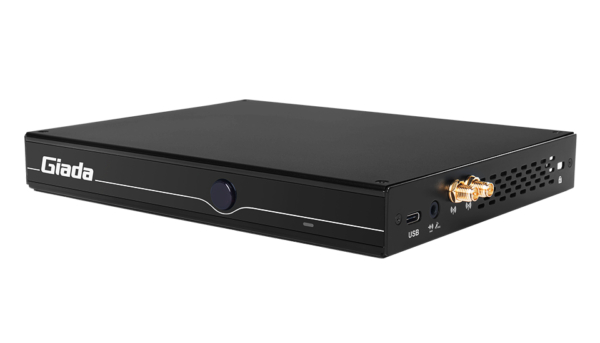 D612
Intel® 12th Gen Core™ i3-1215U Processors
2 x SO-DIMM up to 64GB DDR4 3200 MHz
1 x M-Key M.2 (2242/2280) for PCIe SSD Storage
1 x USB Type-C3.2 Gen2, 1 x USB3.2 Gen2, 2 x USB2.0
1 x Intel i219LM Gigabit LAN
4x HDMI 4K @60Hz
TPM 2.0 (Optional)
Supports Intel® vPro
189.6mm x 148.3mm x 26mm (7.46" x 5.83" x 1.02")
DC-IN, 19 V/3.42 A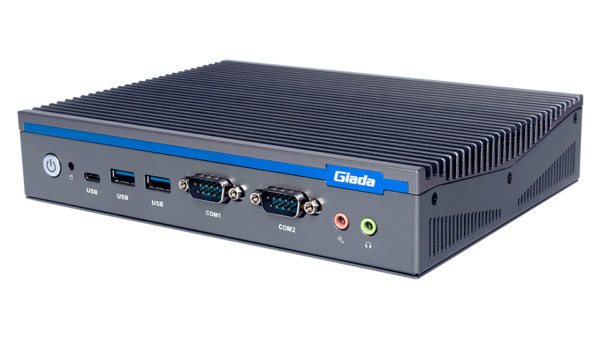 DF612
Intel® 12th Gen Core™ i3-1215U/i5-1235U/i7-1255U Processors
2 x SO-DIMM up to 64GB DDR4 3200 MHz
1 x M-Key M.2 (2242/2280) for PCIe SSD Storage
1 x USB Type-C3.2 Gen2 (10 Gbps), 4 x USB3.2 Gen2 (10 Gbps), 2 x USB2.0
1 x Intel i219LM Gigabit LAN, 1 x Realtek RTL8111H Gigabit Ethernet
1x DP 8K @60Hz, 2x HDMI 4K @60Hz
TPM 2.0 (Optional)
189.6mm x 148.3mm x 26mm (7.46" x 5.83" x 1.02")
DC-IN, 19 V/3.42 A