We're very pleased to announce that Assured Systems will be at the Embedded Technology Convention 2022 at the Las Vegas Convention Center (8-9th June 2022), where James and Chris will be showcasing some of our latest systems, including our high-range GPU computers and Convertible Display Systems at booth 7040.
The Ultimate Showcase of Embedded Technologies & Systems
The Embedded Technology Convention USA is the central hub to discover the latest technological innovations and trends, expand your industry knowledge and extend your global professional network.
The show brings together the leading hardware, system software, tools, services, governing bodies, academia, OEMs/ODMs, manufacturers, resellers/distributors, solution providers & solution seekers within the industry to share their knowledge and expertise which will empower and enable you to exceed your current potential.
Visitors of the show supply systems and technologies to numerous industries including Healthcare, Industrial Automation, Robotics, Transport & Logistics, Automation Technology,  Aerospace, Defense and other Government sectors.
With the continual development of new technologies to improve world systems and computing abilities, investment and innovation in embedded technology has increased dramatically. Artificial intelligence software alone is expected to reach $126 billion USD by 2025 in the market while internet of things (IoT) revenue is forecasted to reach $754 billion in 2025.
This continual evolution of embedded technology and the expansion of the global market creates the opportunity for ambitious professionals to enter new embedded tech markets, upgrade their status in the industry, and develop lasting professional relationships among suppliers and service providers to take their embedded systems and technologies to the next level.
The Embedded Technology Convention will allow attendees to discover the latest developments and research in chip & sensor technology, embedded automotive systems, deep learning, artificial intelligence, embedded security, cloud connectivity and much more across this all-encompassing industry.
The innovation & technology showcased will provide an excellent opportunity for embedded technology professionals to interact and connect with the industry's global leaders and suppliers to discover more cost effective ways in implementing new embedded technology, systems and solutions into their business model.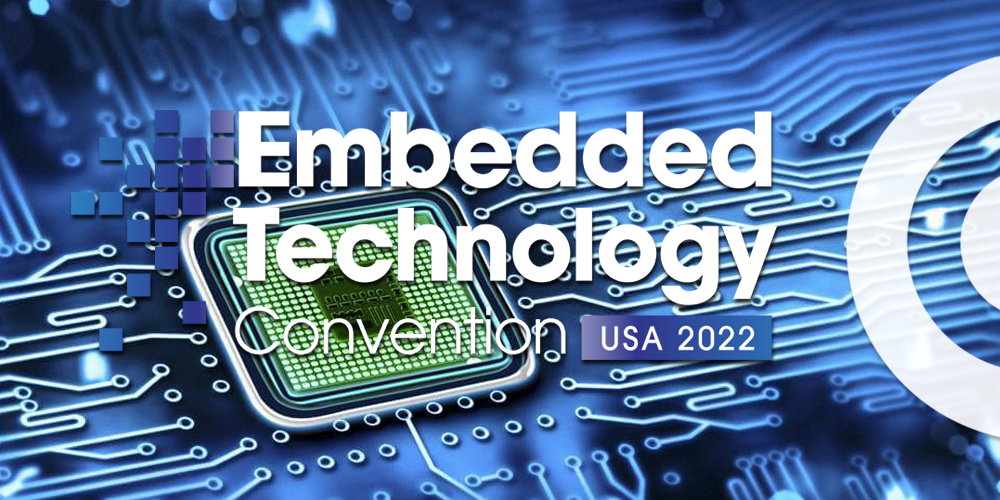 What's On?
LEARN FROM THE BEST
Hear from the businesses and innovators who are paving the way in the embedded tech market, with their unparalleled keynote seminar line-up.
Gain insight into the future of the industry as industry experts share their knowledge, their wins and even their failures, so that you can ensure you keep your projects on the right path.
If you're looking to discuss your latest product or are looking to source some new technology, their dedicated networking area is the perfect chance to mingle with thousands of like-minded professionals and potential suppliers. From collaboration and forming alliances, to soaking up the plethora of professional knowledge surrounding you, this is the place where business opportunities can flourish.
This award recognises those that are breaking boundaries across the different sectors of the embedded technology industry.
Nominees are those whose technology, product, service or strategy are having a massive impact and influence on the success of the embedded technology marketplace.
The ETC Industry Award will select a handful of exhibitors that are providing unparalleled opportunities and solutions who are paving the way in the battery industry to pitch their proposals to a panel of industry experts, in front of a large live audience!
Talk shop with innovative leaders and influencers.
Filled with refreshments, appetizers and a talk-friendly environment designed for leading decision-makers and pioneers in the industry, the VIP lounge provides embedded technology professionals to sit down and speak directly with the industry's top 5 percent about the latest business developments and hottest trends.
Gain the upper hand with direct and applicable knowledge.
Apply practical know-how for your business with Embedded Technology Convention Masterclasses. These courses are developed for real-world scenarios to improve your embedded technology capabilities, including the possibilities of implementing new integrated circuitry and expanding market outreach. Take your business to the next level with Masterclass solutions and upcoming research on all things embedded tech!