Advantech's new range of UTC computers offer a unique solution for kiosk, self-service and digital signage applications. With a wide range of sizes and processor options alongside rugged design and projective capacitive touchscreen, the systems are able to be configured with options such as RFID, mag stripe reader, 2D/3D barcode scanners and a camera within a neat, compact design.
The UTC range is available in the following sizes with processor options for various applications:
Each of these models can be configured with the following options to allow the systems to be used in a wide variety of customer applications:
UTC-P01: 2M Camera Module for UTC-500 Series
UTC-P02: Magnetic Stripe Card Reader for UTC-500 Series
UTC-P03: RFID Reader for UTC-500 Series
UTC-P06: Smart Card Reader for UTC-500 Series
UTC-P07: 2D Barcode Module for UTC-500 Series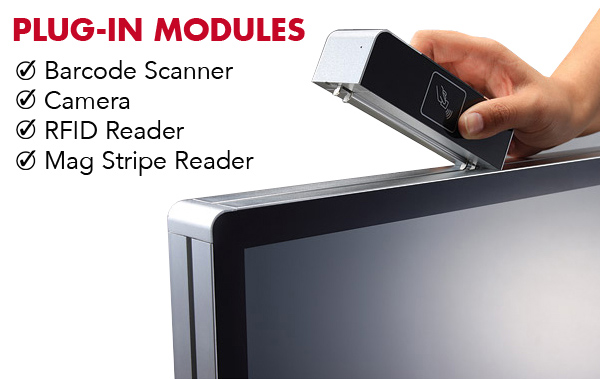 The systems can be wall-mounted or you can choose an optional floor stand offering a direct replacement for expensive custom made kiosk solutions which also take up a lot more space. View the full range of touchscreen computer systems here. Our experienced sales team can offer the most up to date information and suggest options which fit your specification and budget; depending on location, please call the numbers listed at the top of the page or use the contact form to send us your requirements.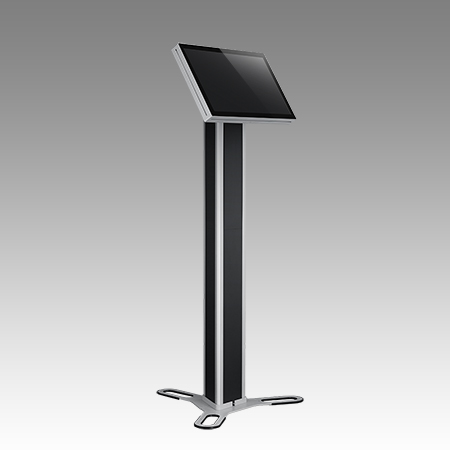 About Assured Systems
Assured Systems is a leading technology company offering high quality and innovative applied computing solutions to the embedded, industrial, and digital-out-of-home markets across the world. Headquartered in Stone, England and with offices in North America our reach is truly global. Our impressive product portfolio includes a full range of Fanless Embedded Computer Systems, Digital Signage & Multimedia Computer Systems, Touchscreen Panel PCs, Human Machine Interfaces, Vehicle Mount Computers, Rackmount Computer Systems, Single Board Computers, Rugged Laptops & Tablets. Please call the numbers listed above or visit our website at www.assured-systems.com for more information.