AAEON BOXER-RK88 Fanless Embedded Box PC with Rockchip RK3288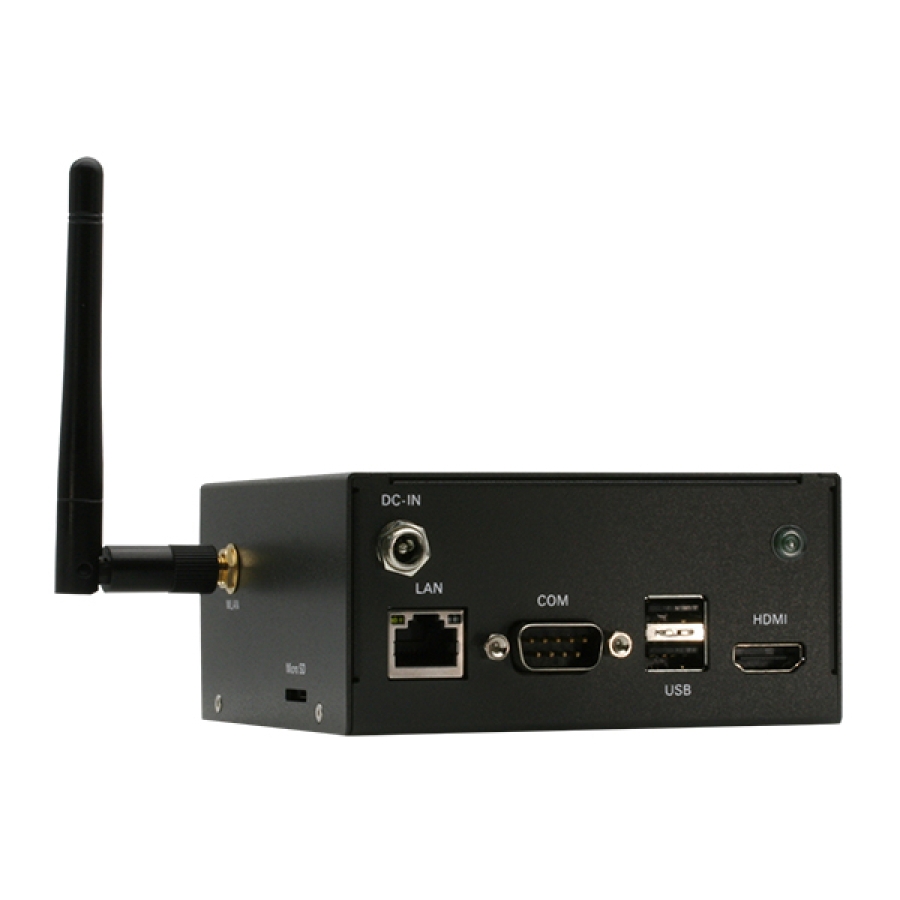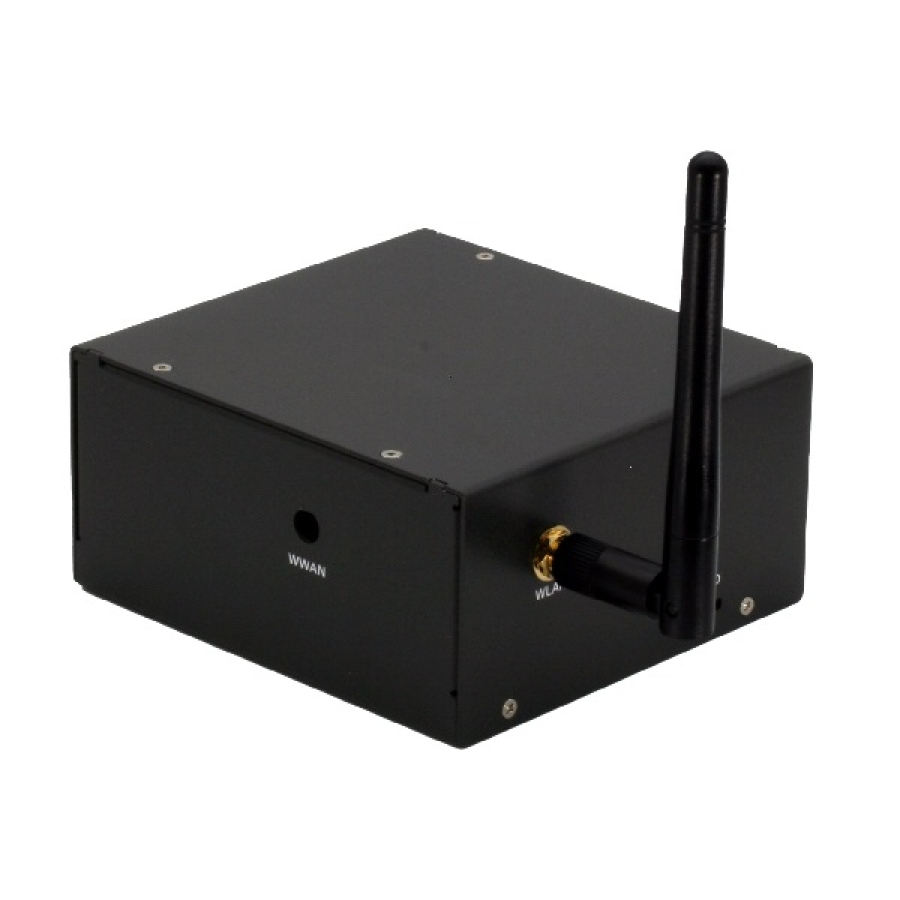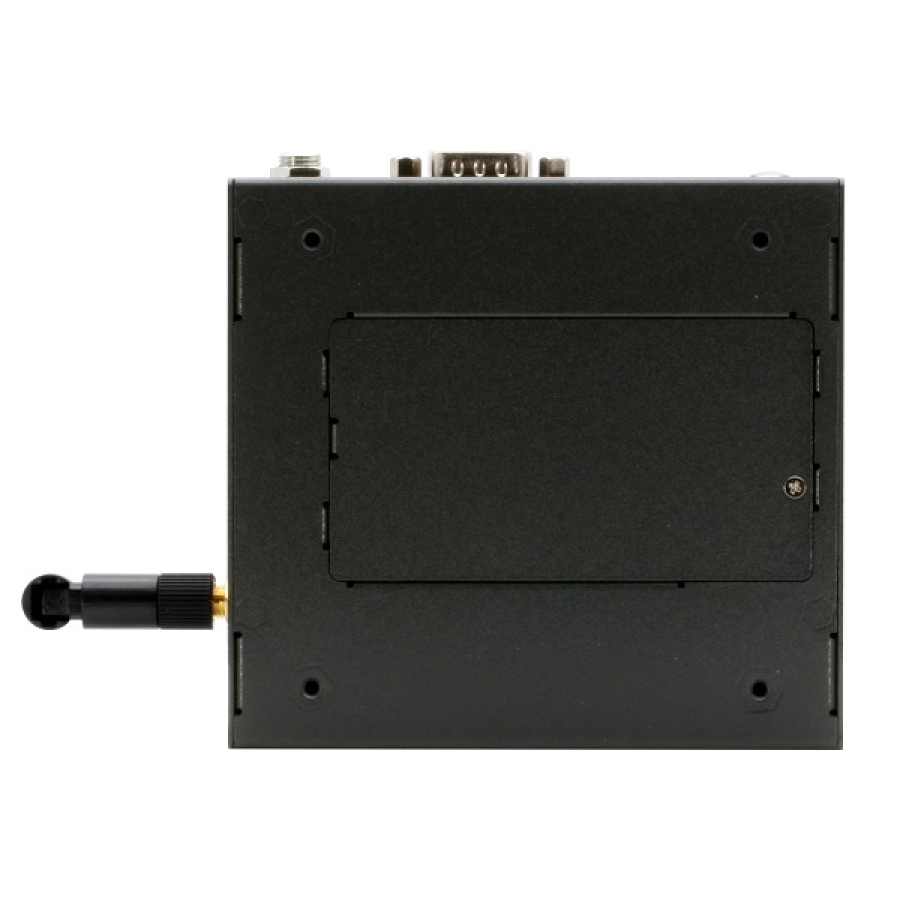 AAEON BOXER-RK88 Fanless Embedded Box PC with Rockchip RK3288
BOXER-RK88
Rockchip RK3288
DDR3L 2GB/4GB (Optional)
eMMC 16GB and Micro-SD Card Slot
HDMI (1.4) Port x 1
WiFi 802.11 b/g/n, BT V4.2
GbE: RJ45 x 1
USB 2.0: Micro-USB OTG x 1, Type A x 2
RS-232/422/485 x 1, RS-232 x 1 (Optional)
mPCIe Slot x 1
+12V DC Input
OS Support: Android 9.0
Compact Size (W x D x H): 103.4 mm x 96 mm x 50 mm

Details
For simple, smart applications to meet a variety of business needs, AAEON has produced the BOXER-RK88 and BOXER-RK99. With both devices supporting Android operating systems and built as compact, lightweight box PCs, the BOXER-RK88 and BOXER-RK99 are the perfect solutions for customers looking for edge solutions that are fast to market. As the BOXER-RK88 and BOXER-RK99 are built with Android 9.0 and 8.1 respectively, users benefit from superior UI and multimedia options.
Speed to Market
Both the BOXER-RK88 and BOXER-RK99 are preinstalled with Android operating system support. Customers therefore have more options for customization and are able to introduce their finished product to market in a more efficient way.
Varied I/O
The BOXER-RK88 and BOXER-RK99 are each equipped with one micro-SD card slot, HDMI ports, and antenna connectors for Wi-Fi connectivity. The BOXER-RK88 contains two USB 2.0 ports, while the BOXER-RK99 contains one USB 2.0 port, and can also support a 3.2 Gen 1 USB. Both also offer optional additions of an LTE Antenna Connector.
Android Support
Because both the BOXER-RK88 and BOXER-RK99 are supported by Android, customers can rely on Android's ease of use and operation, along with updated user interfaces and greater UI options.
Downloads
System Integration
Please ask about how we can configure your solution
Global Operations
We ship and support products via offices globally
Full Warranty
Industry leading warranties on all solutions as standard
Technical Support
Experienced engineers are on hand to support your project
Can't Find What You Want?
| | |
| --- | --- |
| Processor Type | 4 Cores, RISC |
| Memory Capacity | 4GB |
| Memory Type | DDR3L |
| COM Ports | 1x RS-232/422/485, 1 Port, 2 Ports, RS-232 |
| LAN Ports | 1 Port, 1 Port, 1GB |
| USB Ports | 3 Ports, 3 Ports |
| Video Ports | 1x HDMI, 1 Port |
| Storage | 1 , 1, eMMC |
| Operating Temperature | 0ºC to 60ºC, Standard |
| Power | 12V |
Warranty & Service Information for AAEON Products (United States)
All AAEON products distributed in the USA come with a 2 year warranty as standard, with additional extension options available upon request. As an official AAEON partner, we are proud to provide customers with peace of mind and the highest quality products, including any systems which have been configured to meet individual specifications.
Related Products
You may also like...