Sureview SVPOS10W4B-T 10″ POS Android Advertising Display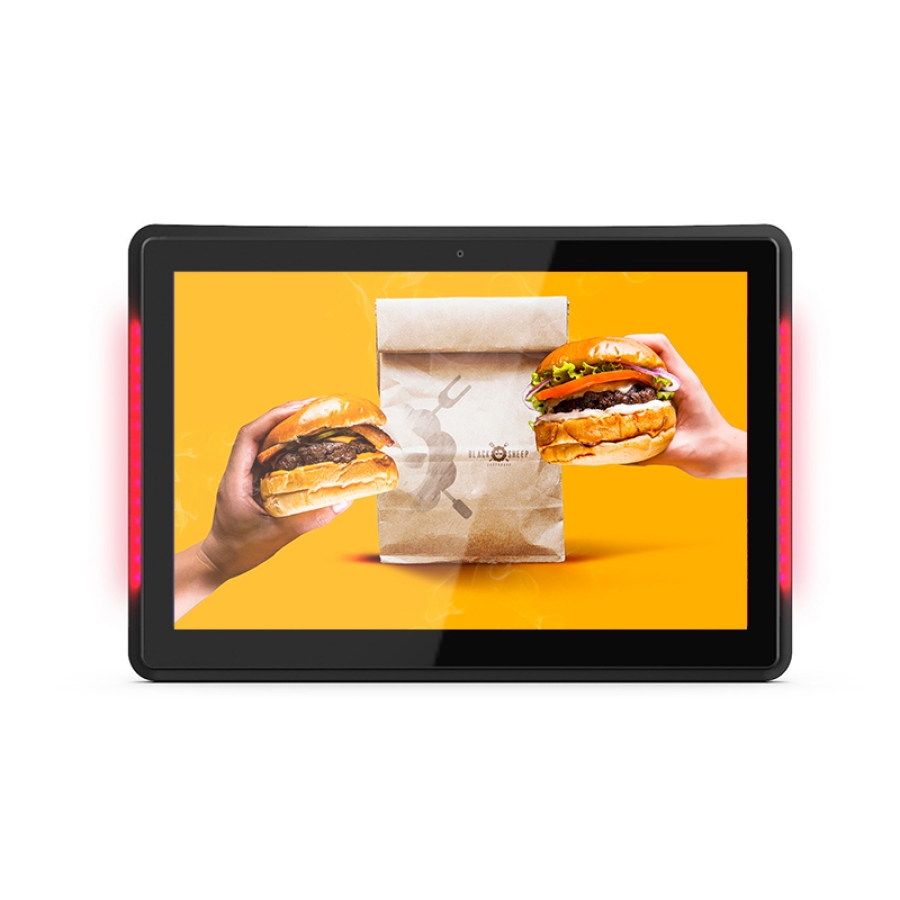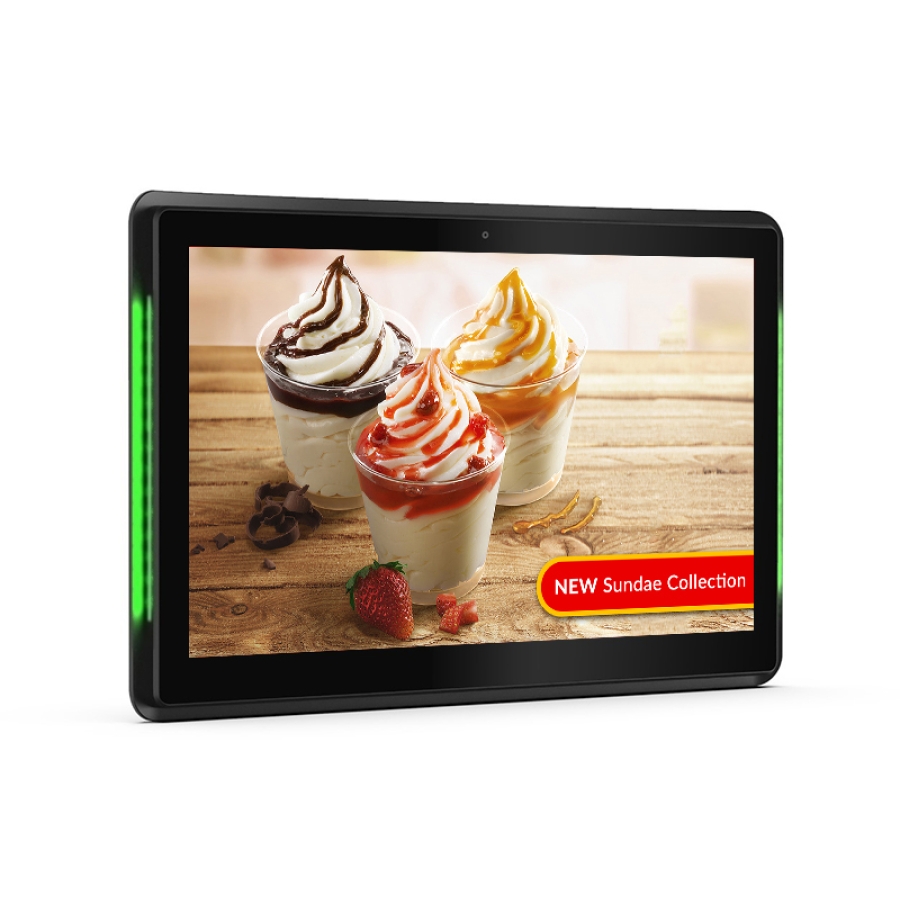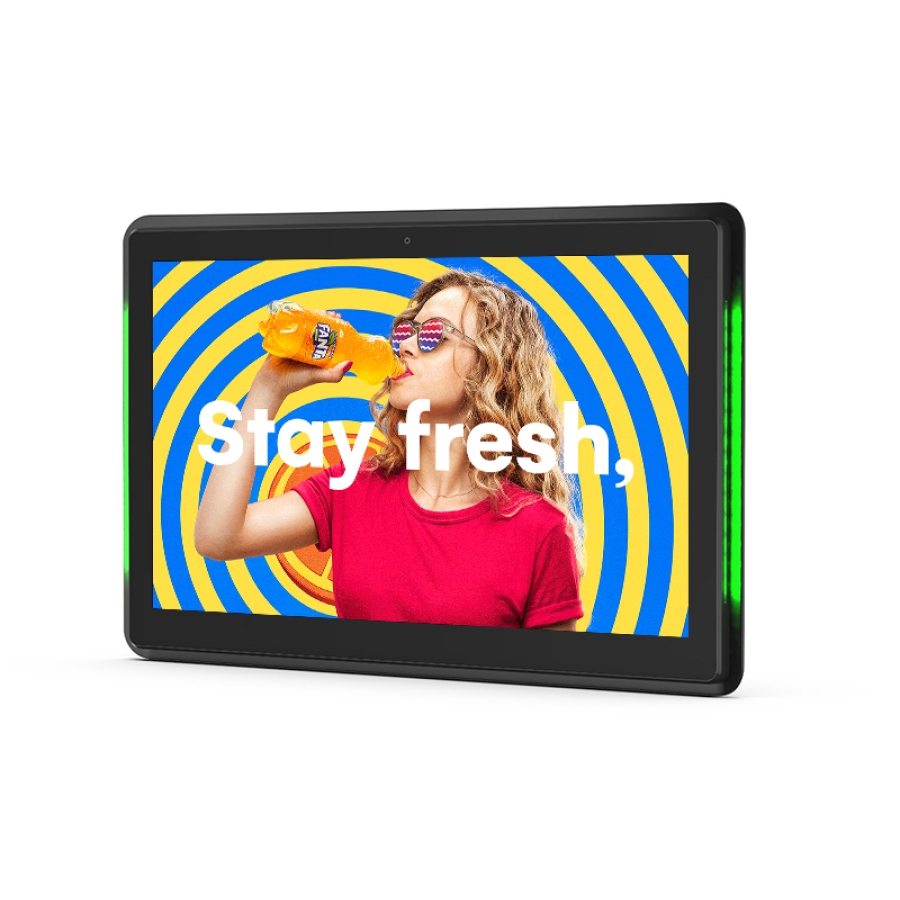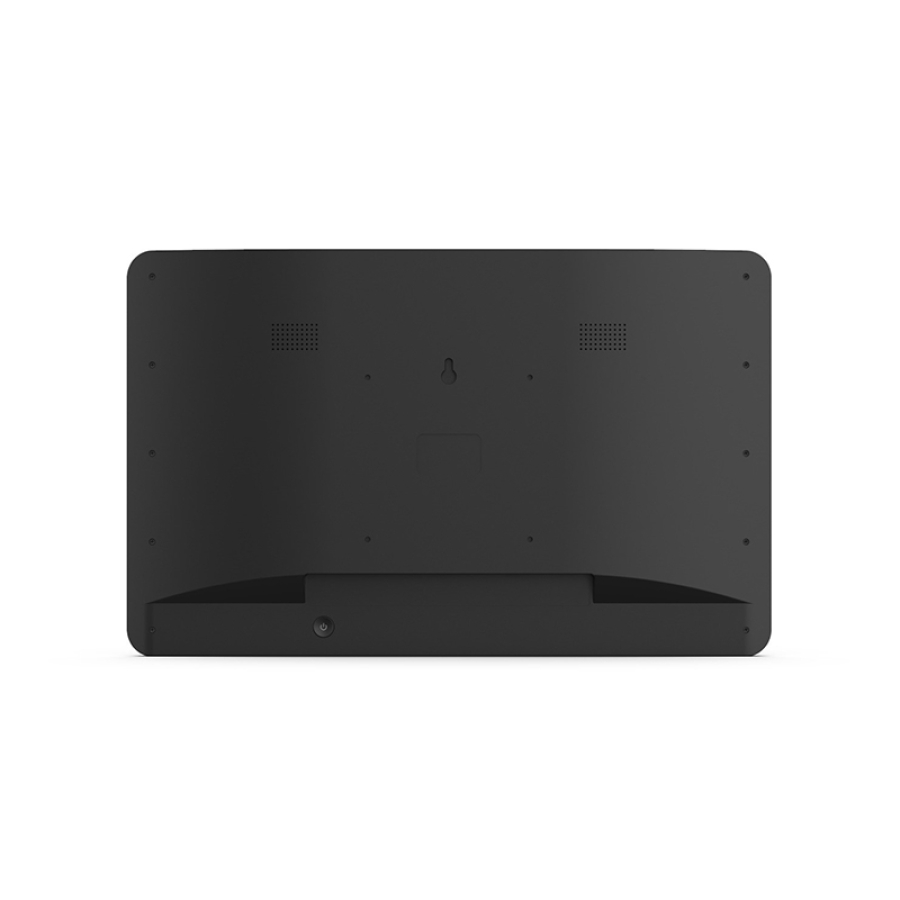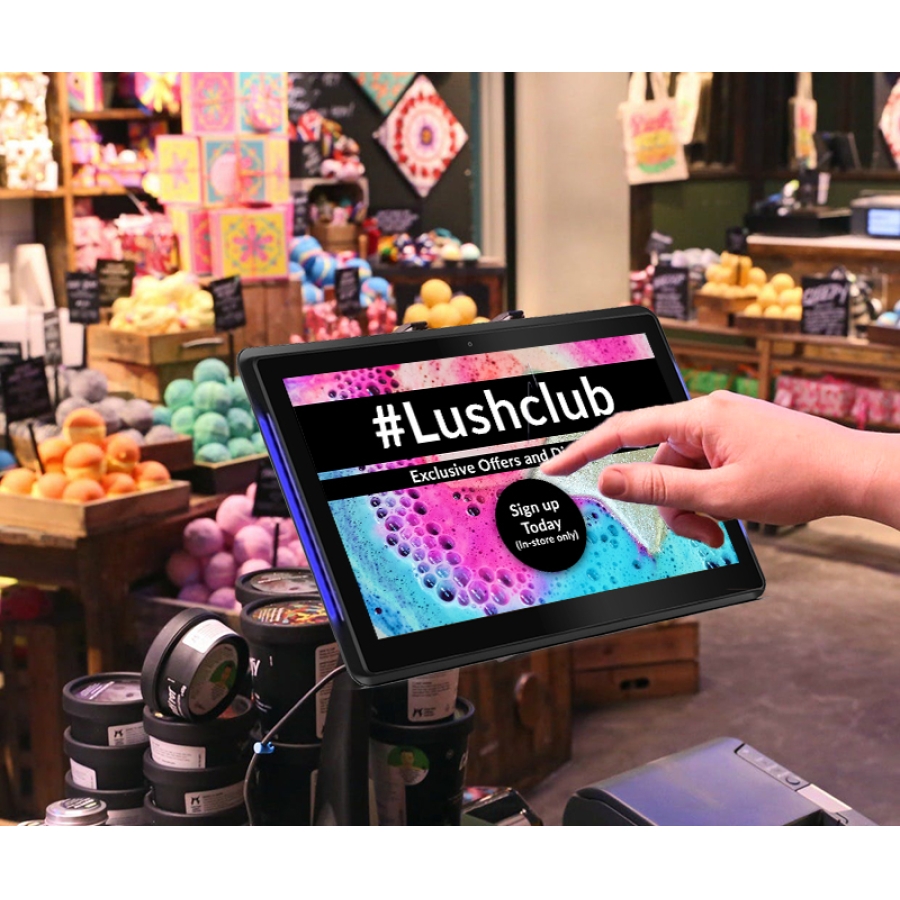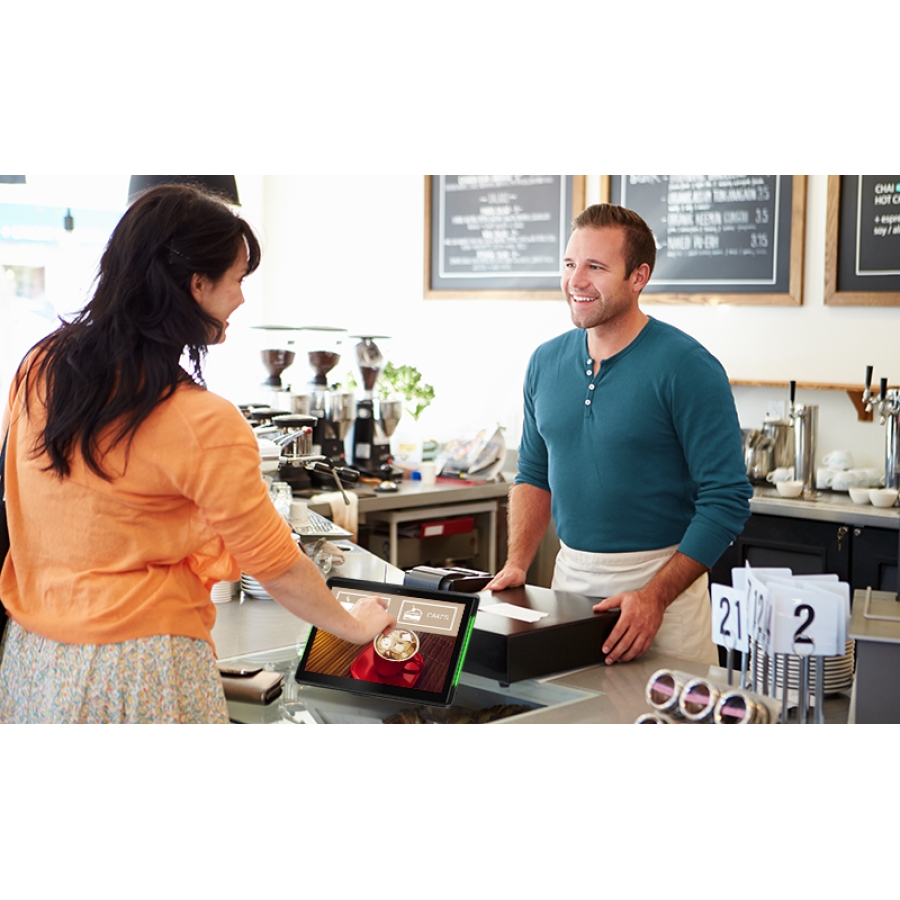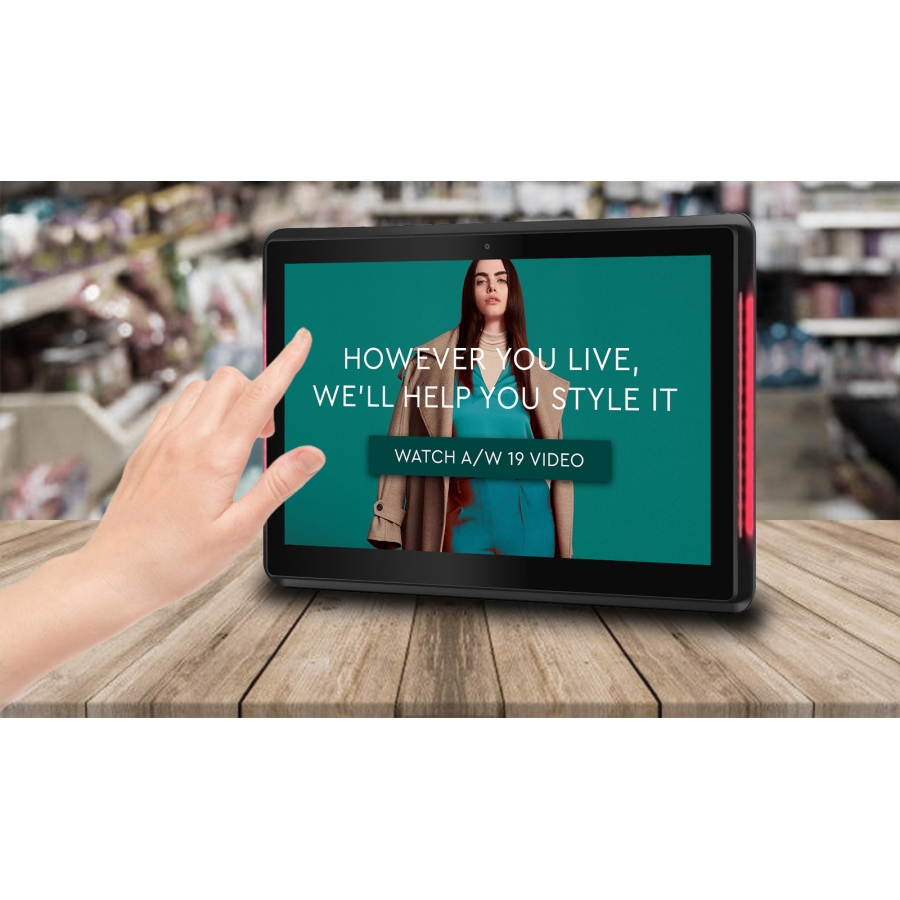 Sureview SVPOS10W4B-T 10″ POS Android Advertising Display
SVPOS10W4B-T
PCAP Touch Screen
Landscape or Portrait
Commercial Grade Tablet
Wide Viewing Angle
Eco-Friendly Power Timer
24/7 Usage
10 Touch Points
Power Over Ethernet
Super Slim Profile
Serial Remote Control
Integrated Speakers
High Definition Display
3-Year Warranty

Details
The Sureview SVPOS10W4B-T is ideal for use in commercial applications, bringing in a whole new level of audience engagement to your marketing campaigns. Unlike domestic touch tablets, this screen can be in continuous use. The screen comes with an integrated Android media player that means you can display content without the need for an external PC.
The POS PCAP Touch Screen is a versatile and flexible display with a wide range of applications. They can be used in corporate spaces in conjunction with meeting room booking software utilising the LED frame as a room availability indicator. The Sureview SVPOS10W4B-Ts can also be used as point of sale touch screens in a host of locations too, such as retail, entertainment, hospitality, museums and art galleries.
State of the art Projected Capacitive interactive technology offers the most responsive and sensitive touch experience available. Designed for commercial applications, PCAP touch technology works by fixing a sensor grid between a layer of cover glass and the LCD panel, when a finger touches the glass the grid detects the coordinates of the touch point. Unlike other touch technologies PCAP is not affected by dust or debris on the screen surface, allows for up to 10 touch points and offers superior optical quality.
Having up to 10 touch points allows for a wider variety of applications than ever before. This kind of functionality allows you to manipulate images, zoom in an out as well as perform many other touch gestures; much like you would with a domestic tablet. It also allows for multiple users interacting with the screen at one time.
Power your screen by using the power cable provided or supply the power over an Ethernet cable. This minimises the number of cables needed for installation as you can supply power and internet connectivity to the screen simultaneously.
The LED edges either side of the display can be red, green, blue, magenta, cyan, yellow and white. It can also be disabled completely if preferred.
As well as having a buttonless tempered glass frontage and rounded corners, these screens also have an enclosure made from a light-weight polymer so they are ideal for shelf edge and POS displays. It also has a screwless design to achieve a seamless aesthetic and avoid tampering. The Sureview SVPOS10W4B-T also has an integrated and secure screw based mounting solution on the rear for easy wall or stand installation.
Unlike domestic tablets, this display does not have built-in batteries and therefore lasts considerably longer. It is designed to be used constantly 24/7 in public spaces and can be powered directly from the mains or over PoE.
Downloads
System Integration
Please ask about how we can configure your solution
Global Operations
We ship and support products via offices globally
Full Warranty
Industry leading warranties on all solutions as standard
Technical Support
Experienced engineers are on hand to support your project
Can't Find What You Want?
| | |
| --- | --- |
| Screen Size | 10" |
| Aspect Ratio | 16:10 |
| Resolution | 1280x800 |
| Brightness | 250nit |
| Viewing Angle | 178/178 (H/V) |
| Touch Technology | PCAP |
| Touch Points | Multi-Touch |
| Speaker | Yes |
| I/O | USB |
| Mounting | VESA |
| Operating Temperature | 0°C to 50°C |
| Operating Humidity | 10% to 80% |
| Built In Media Player | Yes |
| CPU | ARM |
| GPU | Yes |
| RAM | 2GB |
| LAN | Yes |
| Wi-Fi | Yes |
| OS | Android |
Related Products
You may also like...