Secure Industrial WLAN Controller for Medium-scale AP Management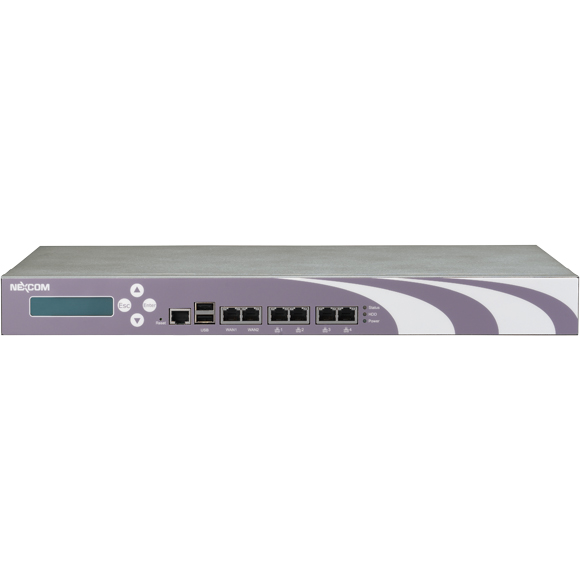 Nexcom Official Distributor

Size:
426 mm x 236 mm x 44 mm
The IWF 8405 industrial Secure WLAN Controller is an ideal security solution for medium-scale industrial WLAN deployments. The IWF 8405 integrates "secure access control", " user account provisioning", "centralized WLAN management" , even "flexible accounting and billing" into one box to provide simplified manageability and instant mobility. With more powerful hardware, the IWF 8405 is capable of centrally managing 150 access points to cover a wider service area in a medium network. IWF 8405 is suitable for industry in managing their wired and wireless network access uniformly. The network access of users from different departments and the access of guests can be segregated in different Service Zones. When needed, the IWF 8405's Local, Site-to-Site and Remote VPN tunnels can be used to further secure the information flows for business. For multi-site Manufacturing facilities, network deployment and management is always challenge to the IT department, and the IWF8405 makes it easy to quickly deploy and offer wireless Internet service. The administrator can centrally manage all the access points connected to the IWF 8405. Also, remote firmware upgrades can be done through the IWF 8405. Security policy and user groups can be pre-defined in Virtual AP profile and applied to the access points through via the system.
Centralized AP management and multi-level connections up to 150 manageable access points
Virtual service zone management by user group, security profile and etc.
Authentication, Authorization, Accounting (AAA) support
Dual-WAN Load Balance and Failover
Data tunnel security by Intranet local IPSec VPN, Internet Remote Client PPTP VPN, Site-to-Site VPN
QoS and WMM Traffic Types support for Voice, Video, Best Effort and Background
Compute. Control. Communicate.
Call our experts today for friendly advice on
+44 (0) 1785 879 050