PC/104-Plus and PCI-104 8-Port RS-232 Serial Communication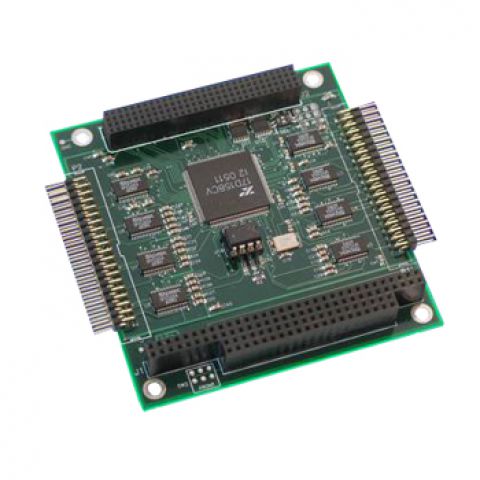 ACCES I/O Official Distributor

The P104-COM232-8 (PC/104-Plus) and 104I-COM232-8 (PCI-104) are PC/104-based eight channel RS-232 communication peripherals. Based on the XR17D158, the boards have eight enhanced 16550 UARTs, each with a set of modem signals (CTS, RTS, RI, DTR, DSR, CD). A 460Kb/s rate is guaranteed for all channels with up to 3K Ohm 1000pF loads. All interrupts may be monitored at a 32-bit status register. Each UART has both a 64 byte transmit and a 64 byte receive FIFO. The typical quiescent current draw from the user's 5V supply is less than 60mA (with P1 and P2 disconnected). If every transmitter line is loaded with 3K Ohm, current draw should still be less than 150mA. Linux drivers and sample programs are supplied with the card.
High Performance Octal PCI UART
16550 Compatible Register Set
Up to 460Kb/s Serial Data Rate
Global Interrupt Source Register
Data Transfer in Byte, Word, and Double-Word
64-Byte Transmit and Receive FIFOs per each of eight UARTs
Transmit and Receive FIFO Level Counters
Programmable Trasmit and Receive FIFO Trigger Level
Compute. Control. Communicate.
Call our experts today for friendly advice on
+44 (0) 1785 879 050