17" Chassis Mount Monitor with LED Backlight (1920x1200)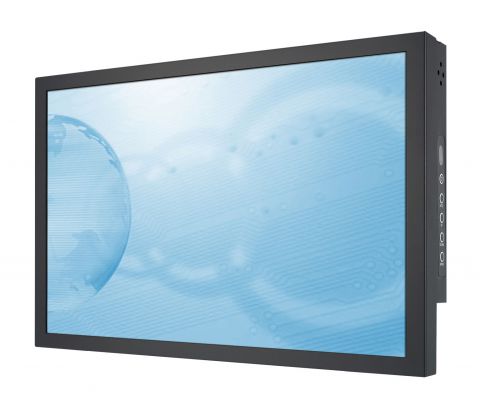 Winsonic Official Distributor

Highlights:
Brand: Winsonic
200 NITS
1920 x 1200 resolution
Size: 413mm (W) x 274mm (H) x 54.8mm (D)
The CH17W5-WU20L0 from manufacturer Winsonic is a 17" chassis mount LCD monitor. The 17 inch screen has a resolution of 1920 x 1200 and a brightness of 200NITS.
The modularized mechanical design provides flexible product configuration and easy maintenance. The product is available with VGA connector or can be configured with a variety of video inputs, optional touchscreen, networking, enhanced panel features and sensors.
Viewable Image Size: 17"
Resolution: 1920x1200
Ratio: 16:10
Brightness: 200cd/m
Contrast: 600:1
Viewing Angle: H. 130° (- 65° ~ + 65°) , V. 100° (- 50° ~ + 50°)
Bezel: Powder Coated Steel
Backlight: LED
Video Inputs: VGA
Touchscreen: Optional
Power: Internal power supply with universal / Auto-Sensing, AC90 to 260V, 50/60 Hz
Want A Quote? Get In Touch
Call our experts today for friendly advice on
+44 (0) 1785 879 050