Introducing the Nuvo-8208GC, the world's first industrial-grade GPU computer to support dual high-end GPU cards. 2 x 250W NVIDIA graphics cards to be precise, working in combination with a choice of an Intel Xeon or 8th Generation Core i7/i5/i3 CPU, making this a seriously powerful system.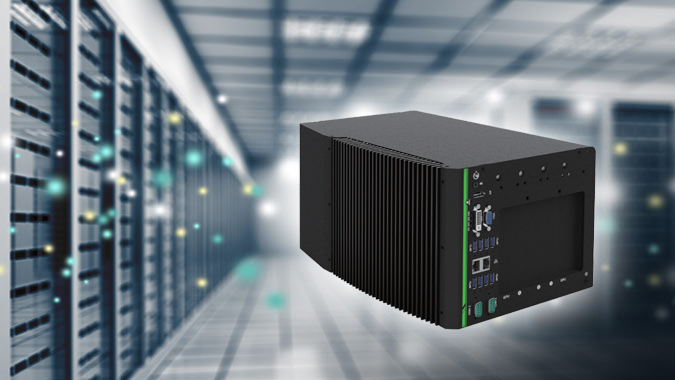 The Nuvo-8208GC is designed to fuel emerging GPU accelerated applications, such as artificial intelligence, VR, autonomous driving and CUDA computing. To support these frontier applications, developers need solid and reliable GPU performance under industrial conditions. As such, the Nuvo-8208GC has a patented cooling system, allowing it to operate at temperatures between -25°C and 60°C under 100% GPU loading.
The system supports up to 64GB in memory whilst storage is accommodated via 2 x full-size mSATA, 1 x M.2 plus 2 x hot swappable 2.5" HDD/SSD trays. I/O on the system includes 2 x LAN, 1 x VGA, 1 x DVI-D, 1 x Display Port, 8 x USB 3.1 ports, 1 x USB 2.0 port and 2 x COM.
The Nuvo-8208GC is coming soon, check the product page here. To register your interest, contact us now with details on your application. We'll be happy to support you with your project and to help configure the correct system for you.

About Assured Systems
Assured Systems is a leading technology company offering high quality and innovative applied computing solutions to the embedded, industrial, and digital-out-of-home markets across the world. Headquartered in Stone, England and with offices in North America, our reach is truly global. Our impressive product portfolio includes a full range of Fanless Embedded Computer Systems, Digital Signage & Multimedia Computer Systems, Touchscreen Panel PCs, Human Machine Interfaces, Vehicle Mount Computers, Rackmount Computer Systems, Single Board Computers, Rugged Laptops & Tablets.