Axiomtek release two new small form factor, fanless, embedded computers that are packed with features including hot-swappable storage - introducing the eBOX565-312-FL and the eBOX627-312-FL.
Both systems are powered by the Intel Celeron N3350 processor and have hot-swappable 2.5" HDD/SSD bays making them ideal choices for data management in surveillance and optical inspection applications. Depending on the application, the eBOX627-312-FL offers more I/O and a wide power input, whereas the eBOX565-312-FL has a PoE port for connection to any PoE device such as camera, automated optical inspection or surveillance system.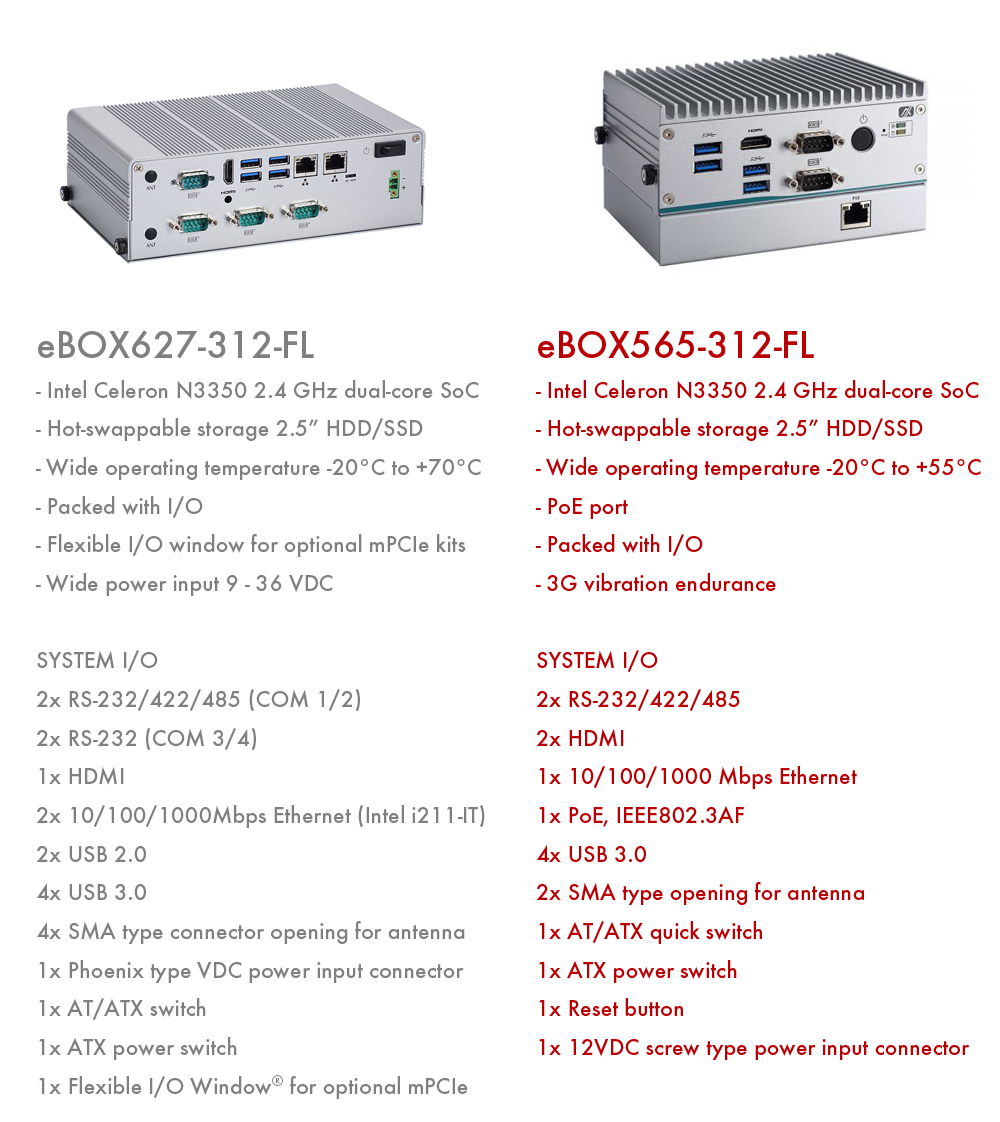 You can view more details for the eBOX565-312-FL here and more details on the eBOX637-312-FL here.

About Assured Systems
Assured Systems is a leading technology company offering high quality and innovative applied computing solutions to the embedded, industrial, and digital-out-of-home markets across the world. Headquartered in Stone, England and with offices in North America, our reach is truly global. Our impressive product portfolio includes a full range of Fanless Embedded Computer Systems, Digital Signage & Multimedia Computer Systems, Touchscreen Panel PCs, Human Machine Interfaces, Vehicle Mount Computers, Rackmount Computer Systems, Single Board Computers, Rugged Laptops & Tablets.