Introducing the AMD Ryzen v1000 Processor Family for Embedded Systems
The AMD Ryzen Embedded V1000 processor family brings together the breakthrough performance of the pioneering AMD "Zen" CPU and "Vega" GPU architectures in a seamlessly integrated SOC solution – setting a new standard in processing power for embedded designs.
Delivering superior graphics, multimedia processing, and computing performance up to 3.6 TFLOPS with thermal design power (TDP) as low as 12W and as high as 54W, the AMD Ryzen SOCs equip system designers to achieve new levels of efficiency.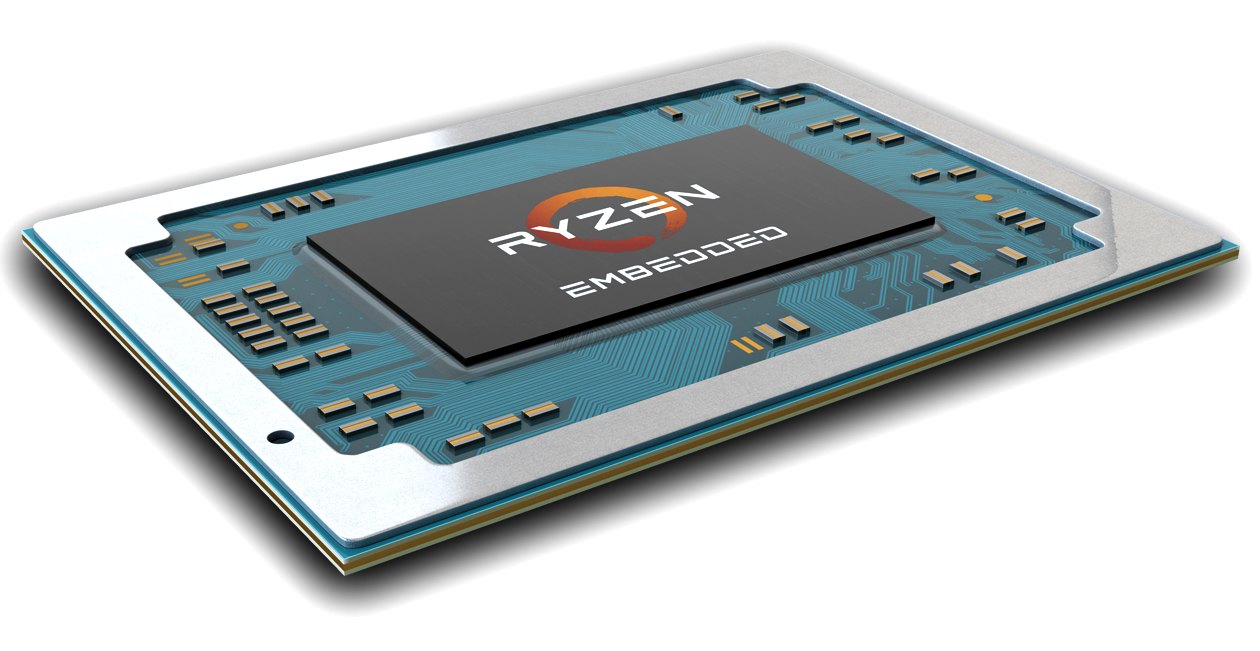 Outstanding Computing and Graphics Performance
AMD Ryzen SOCs deliver up to a 52% IPC boost at the CPU3 and up to a 107% improvement in GPU performance. Utilizing a 14nm FinFET process, the V1000 family enables scalability at higher performance levels when compared to similar TDPs points of legacy SOC offerings, or sustained performance levels with significantly reduced thermal budgets. Up to 4 CPU cores/8 threads and 11 GPU compute units can be harnessed to achieve powerful processing throughput for the most demanding graphics and processing tasks.
Higher Levels of Security
AMD Ryzen Embedded V1000 SOCs leverage an onboard AMD Secure Processor for Crypto Co-processing that encrypts data before it feeds to the I/O, complemented with Platform Secure Boot capabilities to ensure systems are booted from trusted software, with one-time programmable (OTP) capabilities enabling system designers to manage their own keys.
Advanced capabilities include Secure Memory Encryption (SME) for defending against unauthorized memory access, and Secure Encrypted Virtualization (SEV) for securely isolating hypervisors and virtual machines (VMs) – with no application code changes required.
New Systems
Integrating a high-performance CPU and GPU on a single die, the SOCs enable significant space savings, smaller board designs and more efficient cooling architectures than can be achieved with heterogeneous CPU and GPU chipsets. This leads to smaller and more powerful embedded systems, driving bolder imaging in digital signage, gaming, medical imaging and industrial HMI applications. A single, small-footprint AMD Ryzen Embedded V1000 SoC powers up to four independent displays in brilliant 4K resolution, delivering stunningly rich and immersive visual experiences.
One of the first digital signage players to embrace the AMD Ryzen Embedded V1000 processor family is the DDM6 by Giada. This book size signage player is perfect for advanced digital signage and multi-display projects. View the DDM6 here.
For custom applications we have available the GH171 Mini ITX board from DFI. Again, with a choice of AMD Ryzen processors supporting 4 independent displays, this board is perfect for integrating into advanced digital signage, kiosk and imaging applications. Read more about the GH171 here.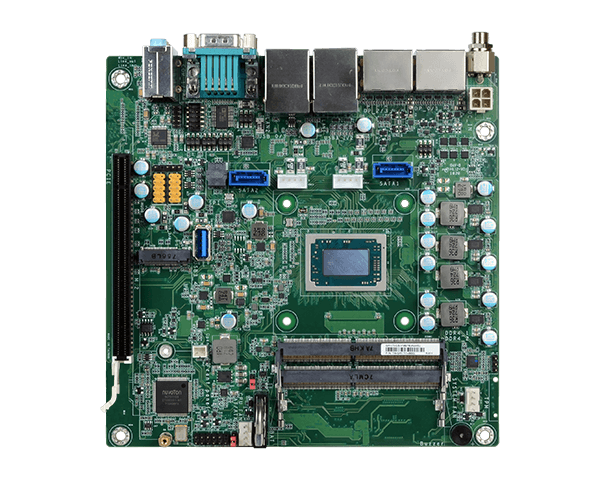 About Assured Systems
Assured Systems is a leading technology company offering high quality and innovative applied computing solutions to the embedded, industrial, and digital-out-of-home markets across the world. Headquartered in Stone, England and with offices in North America, our reach is truly global. Our impressive product portfolio includes a full range of Fanless Embedded Computer Systems, Digital Signage & Multimedia Computer Systems, Touchscreen Panel PCs, Human Machine Interfaces, Vehicle Mount Computers, Rackmount Computer Systems, Single Board Computers, Rugged Laptops & Tablets.