Assured Systems present the IPC962-511-FL, an embedded computer with optimized expandability for automatic optical inspection, motion control, factory automation, and many more Industrial IoT applications.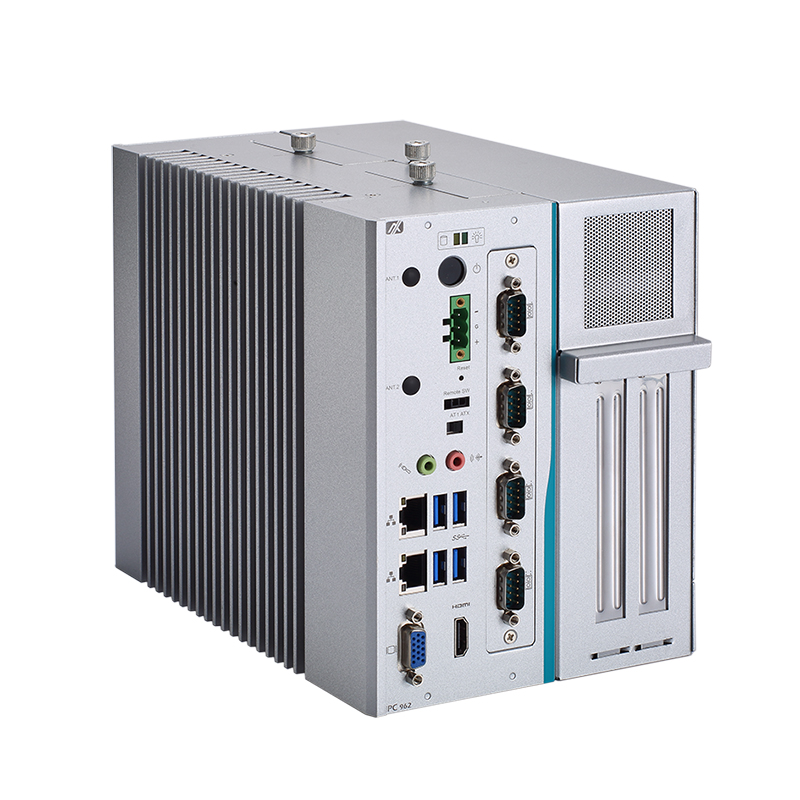 High powered, the IPC962-511-FL supports 7th/6th Generation Intel Core and Celeron processors with the Intel H110 chipset. Expansion is via two flexible PCI/PCIe expansion slots with three different combinations of AX96205, AX96206, AX96207: 1 x PCIe x16 and 1 x PCIe x4; 1 x PCIe x16 and 1 x PCI; or 2 x PCI. The application-ready IPC962-511-FL is targeted to applications requiring high ruggedness and high flexibility under harsh environments.
"The IPC962-511-FL has a creative modular design with rugged mechanisms and optimized expandability. To meet different customization requirements, it has an optional I/O module slot and three different types of I/O modules. The choices, include a 4-port isolated RS-232/422/485 module; isolated 8-in/8-out DIO module; 2-port isolated RS-232/422/485 and 4-in/4-out DIO module, can provide system integrators with a less cabling solution for a lower total cost of ownership." said Ivy Lee, a product manager of Product PM Division at Axiomtek.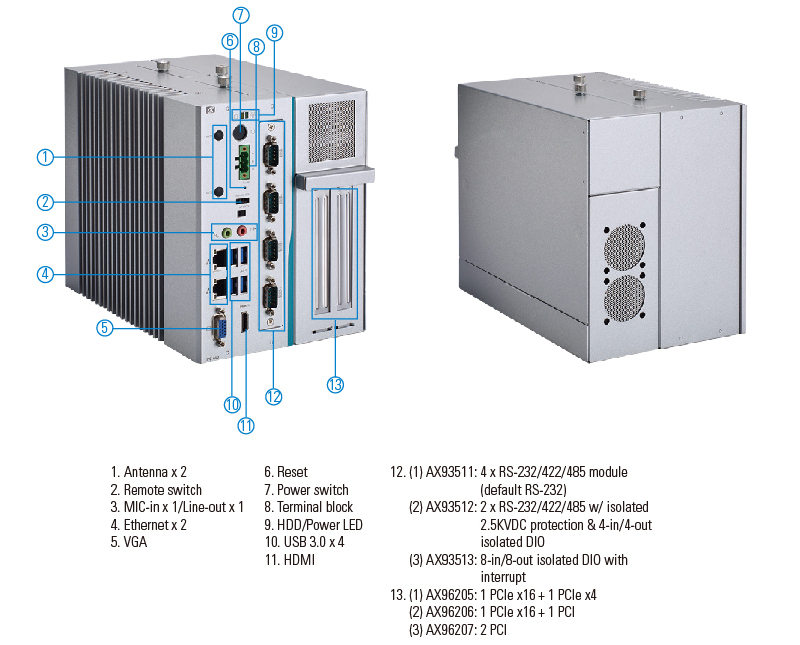 The fanless modular system is equipped with dual DDR4-2133 SO-DIMM slots with up to 32GB system memory. I/O includes 2 x Gigabit LAN ports, 4 x USB 3.0 ports, 1 x VGA, 1 x HDMI, 1 x 3-pin terminal block, and 1 x audio (Mic-in/out). It has a full-size PCI Express Mini Card slot for 3G/4G, GPS, Wi-Fi and Bluetooth applications plus 2 x easy-swappable 2.5" HDDs are available for extensive storage needs. It has a wide operating temperature range of -10°C to +60°C and is equipped with a wide range 19V - 30V DC power input for mission-critical environments. A user-friendly AT/ATX DIP switch is incorporated for adjustments between automatic and manual operation control.
The IP40-rated IPC962-511-FL is compatible with Windows 10 and Linux operating systems and supports Axiomtek's exclusive AXView software for smart device monitoring and remote management IoT applications.

About Assured Systems
Assured Systems is a leading technology company offering high quality and innovative applied computing solutions to the embedded, industrial, and digital-out-of-home markets across the world. Headquartered in Stone, England and with offices in North America, our reach is truly global. Our impressive product portfolio includes a full range of Fanless Embedded Computer Systems, Digital Signage & Multimedia Computer Systems, Touchscreen Panel PCs, Human Machine Interfaces, Vehicle Mount Computers, Rackmount Computer Systems, Single Board Computers, Rugged Laptops & Tablets.