In this article:
Mobile Freestanding Portable Digital Displays
The SureSign-15 is a stylish, battery powered, 15.6 inch display designed for use where power cables can be problematic.
The SureSign-15 from Assured Systems is a solution derived from the lack of portable digital signage available on the market. These 15.6" screen, freestanding displays are battery powered and freewheeling, making digital signage truly mobile.
Available with 10 point projective capacitive touch, motion sensor for prolonged battery life, and in black or white, these portable digital displays are the perfect solution for exhibition displays, leisure centres, heritage sites and hotels.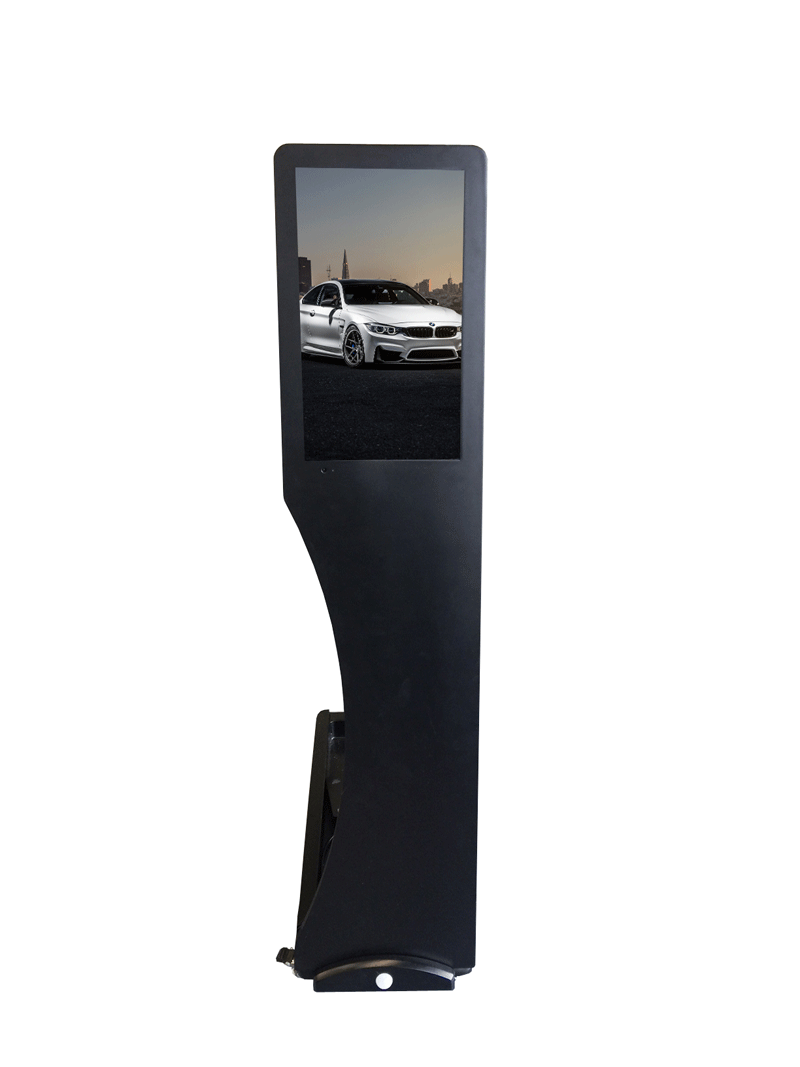 Potential uses for the SureSign-15 can be realized in:
Exhibition Space
Take your showroom on the road with you when demonstrating products at an exhibition. The SureSign-15 allows you to offer specification, configuration and pricing on demonstrated models, upselling your product right there on your stand.
Museums & Heritage Sites
Heritage sites by definition lack electricity outlets. Our portable solution can bring modern interactive information displays to environments where permanent installs are not possible. The SureSign-15 is also useful for exhibits that change or move position around a museum or heritage site.
Showrooms
How do you bring interactive digital signage to the middle of a large showroom without trailing cables? The SureSign-15 is a perfect solution. Digital signage is a far superior replacement for static artwork which has traditionally been used in showroom applications, offering more visually engaging content to support sales teams.
Hotel and Leisure Facility Lobbies
The SureSign-15 can be used as an information point for patrons entering lobbies, reducing queues at ticketing and reception desks. The optional touch screen allows patrons to browse through pages of information which could include menus, opening times, forthcoming events, local tourist attractions etc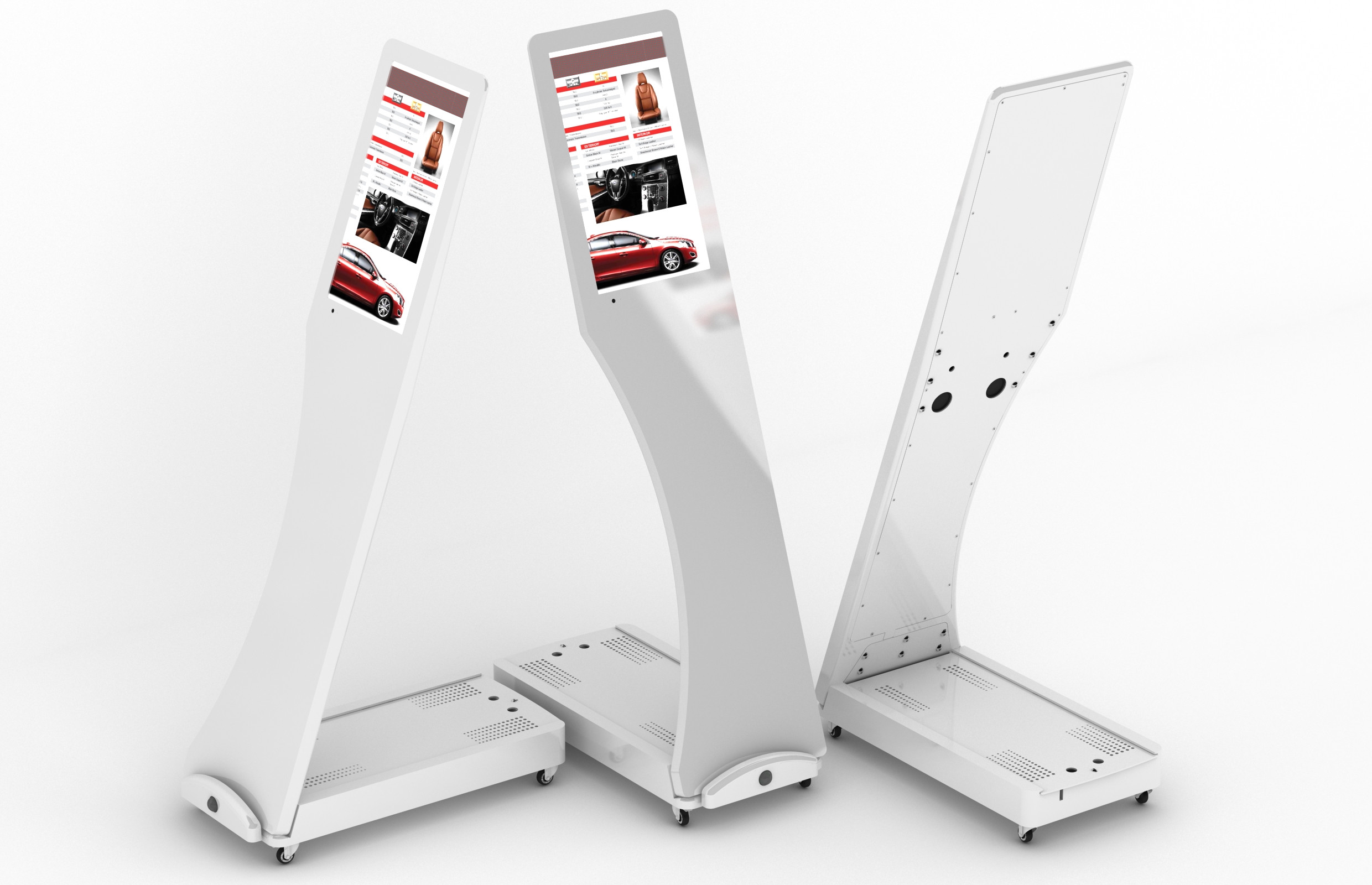 The panel on the SureSign-15 has a HD resolution of 1920 x 1080 with a brightness of 220 NITS. The media player for the unit runs either Windows or Android and the battery can easily be re-charged via the included power adapter. The casing is durable and runs smoothly from place to place with castors on the footplate. The touch option allows customers to browse and choose specifications right in front of demonstration. A Sure sign for sales enhancement.

About Assured Systems
Assured Systems is a leading technology company offering high quality and innovative applied computing solutions to the embedded, industrial, and digital-out-of-home markets across the world. Headquartered in Stone, England and with offices in North America, our reach is truly global. Our impressive product portfolio includes a full range of Fanless Embedded Computer Systems, Digital Signage & Multimedia Computer Systems, Touchscreen Panel PCs, Human Machine Interfaces, Vehicle Mount Computers, Rackmount Computer Systems, Single Board Computers, Rugged Laptops & Tablets.